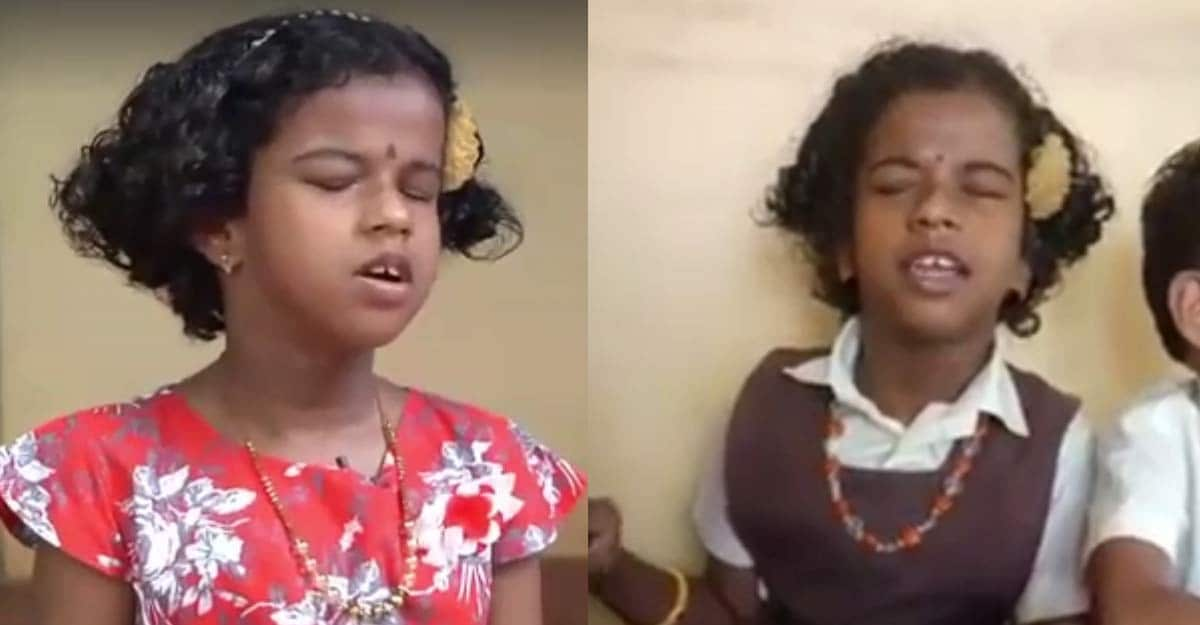 Social media sometimes turns out to be one of the best platforms for people to create opportunities. Recently, we reported how Ranu Mondal turned out to be a singing sensation after she was found at a railway station.
In the past few days, you must have come across the video of a blind little girl in her school uniform singing 'Nee Mukilo' from the Parvathy-starrer Uyare. The video received wide applauds from all corners, praising the little one for her singing talent. It was widely shared among netizens.
She is Ananya,8, from Kerala's Kannur. The talented singer is an upper-primary school student. 
Daughter of Pushapan and Prajitha, Ananya is the youngest daughter in the family.
Ananya is visually challenged since birth. The family hopes she may get her eyesight back.
It was just 3 years ago that Ananya's parents realised she has a flair for singing. As she was listening to a song on radio, she started to hum and sing it without any flaws.
"I love listening to songs. I usually learn a song either by listening to it on a phone or radio. After learning many songs, I want to become a renowned singer one day," said Ananya.
After knowing her interest in music, Ananya's parents even sent her to learn music as well.
With her video making rounds, many seems to have wishing her the very best for her future endeavours.