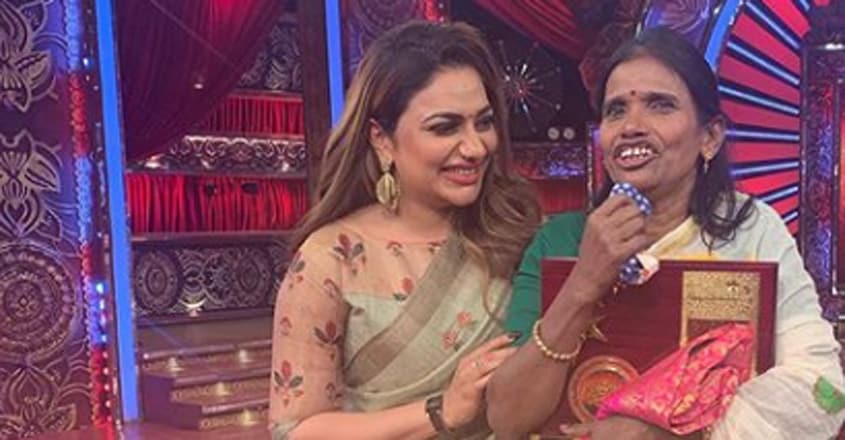 Remember Ranu Mondal's video in which she was singing at Ranaghat station in West Bengal? From there, Ranu Mondal became an overnight sensation with her heartfelt rendition of Lata Mangeshkar's 'Ek Pyaar Ka Nagma Hai'. Her soulful voice earned her immense popularity.
The viral video won her fame so much so that Bollywood composer-singer Himesh Reshammiya approached her to sing for his next film Happy Hardy and Heer. Needless to say, it was a dream come true for Ranu, who was earlier singing to earn her livelihood.
Well, she has indeed come a long way. From Bollywood, the singing sensation have reached Mollywood. She was the special guest on a few shows in a couple of Malayalam channels and even made her presence felt by singing Malayalam songs.
It didn't end there. An excited Rimi Tomy, after meeting her, shared a video with her. Interestingly, when Rimi asks her to greet her fans, Ranu responded by saying, "Namaskaram".
Rimi, then also takes the iconic dialogue of Amrish Puri from Mr India movie and says, "Mogambo Khush Hua" to which Ranu laughed away.