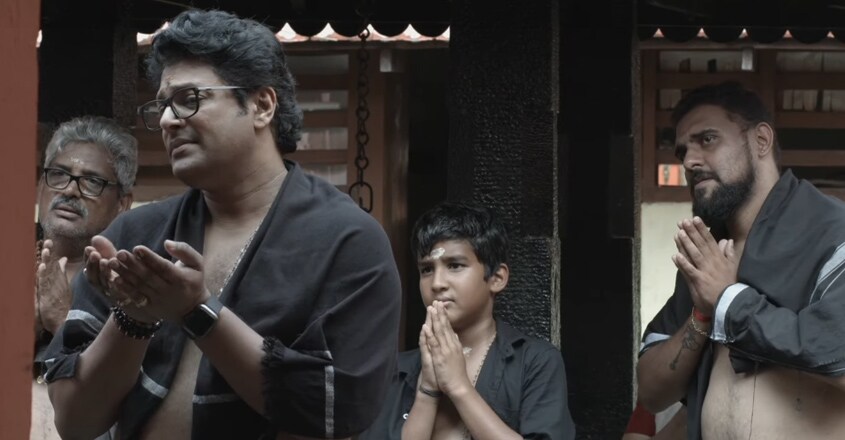 Heavy rush of devotees is continuing at the Lord Ayyappa temple in Sabarimala with long queues of pilgrims.
It's time to offer prayers at the hill shrine since the temple has been opened on November 16 for the two-month long Mandala-Makkarvilakku puja. In the wake of the season, singer Madhu Balakrishnan and team has come up with a song 'Gana Mudra' under the banner of PAA Reels.
The over 4-minutes long video song features a family and how they prepares with heart and mind for the pilgrimage. We also get to see how a glipmse of Madhu rendering the song.
While the music has been set in tune by Asha Hari, Ramachandran TR has penned the lyrics.
The Ayyappa shrine was opened for the annual pilgrim season on Saturday, days after the Supreme Court decided to refer to a larger bench re-examination of religious issues including those arising out of its 2018 verdict lifting a centuries-old ban on women of menstruating age visiting the hilltop shrine.