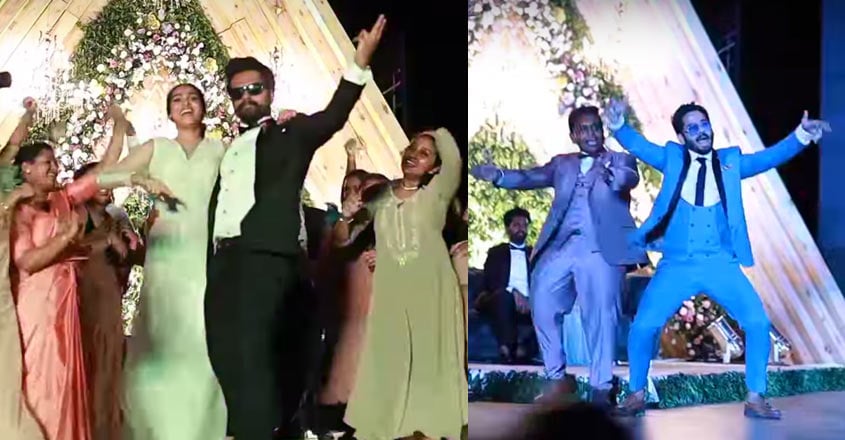 Though Balu Varghese and Aileena were the stars of the night, Asif Ali's wife Zama grabbed all attention. From taking care of the bride at Church ceremony to making the newly wedded enjoy their big day, Zama was seen at the function throughout.
In fact, Asif's wife along with Arjun Ashokan's wife and their families did a wedding dance. Actor Ganapathy, who was part of the groom squad, was seen dancing together.
By the end of the video Balu and Aileena too joined and it was indeed a delight to see them grooving together on stage.
The playlist included songs from Asif Ali's movie Kakshi Ammini Pillai to the song from the recent movie Dhamaka.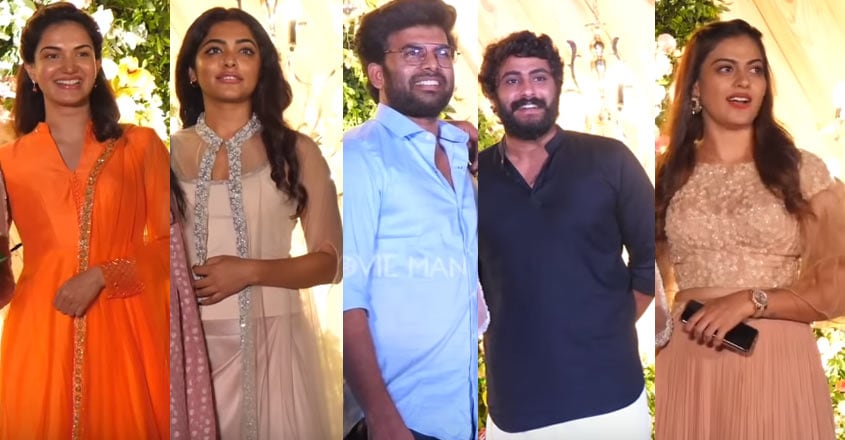 Meanwhile, there was an array of stars who attended the wedding reception. Rima Kallingal, Honey Rose, Anusree, Shalin Zoya, Lal Jose, Vinay Forrt, Siju Wilson, Shabareesh Verma, Srenath Bhasi, Antony Varghese were the few among the celeb list.