Popular playback singer Sujatha Mohan has turned 60. The singer, who has crooned songs for films in various languages, including Malayalam, Tamil and Telugu, started her career by recording her first song 'Kannezhuthi Pottu Thottu' when she was just in Class VI. She soon became popularly known as 'Baby Sujatha'. Today, as she turns 60, Onmanorama catches up with a few music composers who collaborated with her over the years.


Mohan Sithara
Music composer Mohan Sithara who has collaborated with Sujatha for several hits, including 'Oomappenninu Uriyaadaappayyan', among others, says Sujatha is a force to reckon with. "Today's generation of singers should learn from people like Sujatha. She is on my list of four favourite singers, including K S Chithra, Susheelamma and S Janaki. Her humility and dedication are amazing. She can deliver songs with the same intensity and expression required by the music composer," he says.
He adds that singers like Sujatha and Chithra would work for months behind a song. "When they sing, the songs attain life. Listening to Sujatha is like honey being poured from one bottle to another. It's that beautiful. I have huge respect for her work," he adds. He also states that today's generations need to learn from the singer's ability to stay humble. "It is their humility and the attitude that they are still only learning that has made them reach the top," he added.

M Jayachandran
Sujatha was already an established singer when M Jayachandran took his first steps in the Malayalam film industry. The popular music composer says the duo first spoke while recording a devotional song in Chennai, though they had first met at the Tharangini Records Studio in Thiruvananthapuram when Sujatha had come to record a song for 'Utsavamelam'. "Recently, I heard her tell an interviewer that she knew I had talent from the day she met me. That made me overjoyed," Jayachandran says with a laugh.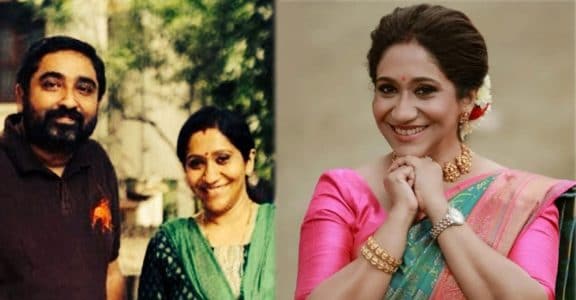 For him, Sujatha is like an elder sister. "Every time, you think of her, you can't help but break into a smile. She is a very positive person. My favourite memory is being able to get Sujatha chechi and Chithra chechi together for some songs with Arabic lyrics in Vinayan sir's 'Black Cat'. It was not an opportunity that everyone gets," he said.
He also shared another special moment he cherishes with Sujatha. "Sujatha's daughter Shwetha and Vijay Yesudas's son got together for the song 'Kolakkuzhal Vili Ketto', which was a runaway hit. When we all went to receive the state awards for the song, I got the opportunity to click a picture with Yesudas sir, his son, Sujatha chechi and Shwetha. That photo is special," he said.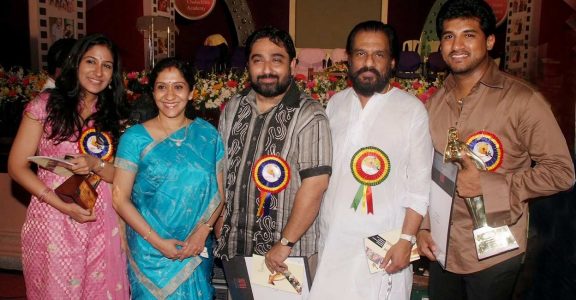 He says it's fun to watch Sujatha sing during recordings. "She has a very peculiar nature of encouraging and chiding herself whenever she sings. She would say, 'What is this Suju, Don't do this Suju, you can do better.' I have never seen any other artist do that," he adds