Netizens are baffled by the video of a pani puri seller who is a lookalike of Prime Minister Narendra Modi. Interestingly, the pani puri seller, Anilbhai Kattar hails from PM's home state Gujarat. The doppelganger has been selling pani puri at the Mota Bazar near Anand. National media reports that people are amused by the man who is clad in attire similar to that of PM Modi.
It was a food vlogger based in Gujarat who ran into Anilbhai and introduced him to the world. It didn't take too long for the video to break the internet with millions of shares and netizens dropping interesting comments.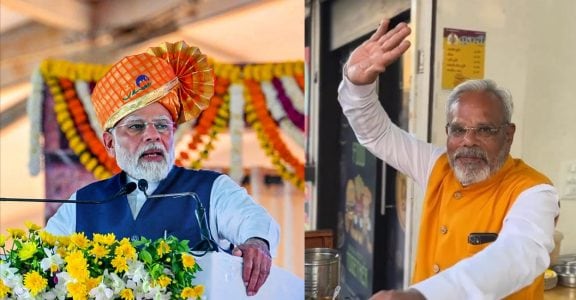 Meanwhile, Khattar says that he feels happy when people call him Modi. He finds it inspiring that the PM was once a humble 'chaiwala' or a tea seller much like how he is a 'pani puri wala'. He adds that people often joke that he too would have made it big, had he been a tea seller like the Prime Minister.
Khattar's chaat dishes too are quite popular as foodies often throng his quaint stall to enjoy his special pani puri, dahi puri and his many chaat varieties.