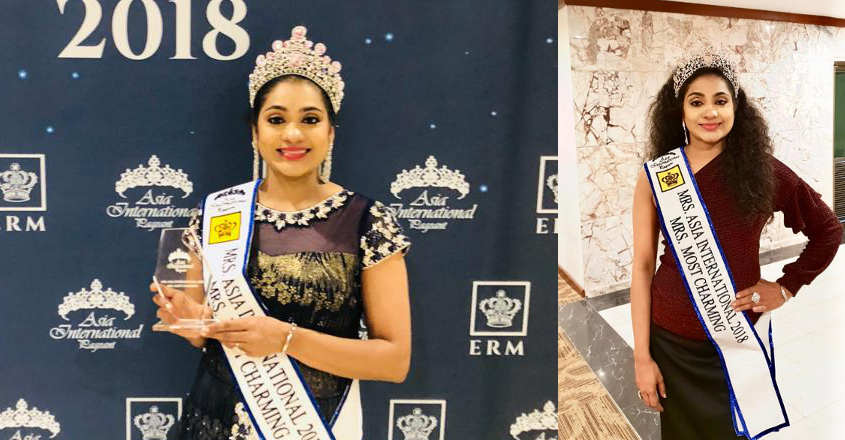 Mrs India Kerala 2018 Sasilekha Nair won the Mrs Most Charming title at the Mrs Asia International beauty pageant held at Rayong, Thailand, on a Wednesday.
Sasilekha presented Kerala's culture and heritage at the gala attended by big names in beauty and fashion in Asia and at the international level.
The Mrs Asia contest came into existence about 30 years ago to honour married Asian women. The pageant has now started featuring women of all nationalities assuming the name Mrs Asia International.
Sasilekha competed in the Mrs Asia International - All Nations category. The grand finale was held at the Star Convention Hotel.
Sasilekha, who won Mrs India Kerala 2018 in July, is a Bharatanatyam dancer, entrepreneur, and mother of two.
Based in Bengaluru, Sasilekha is the managing director of IT firm IQ Matrix Infoways Solution at Technopark, Thiruvananthapuram.