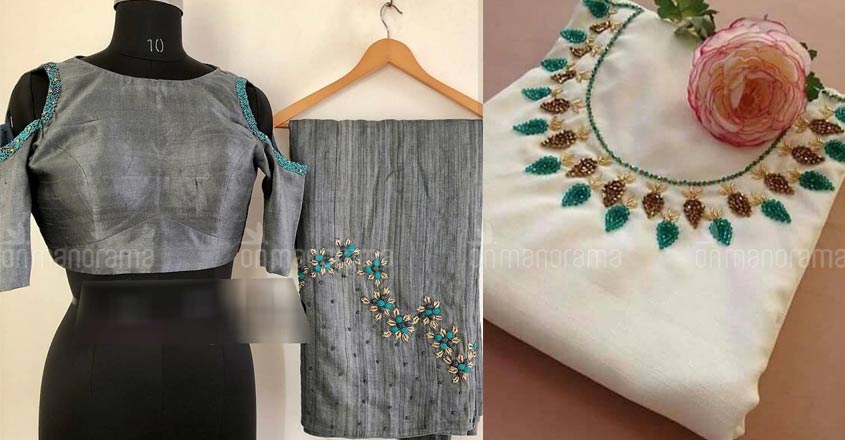 Another Onam is at your doorstep! The fashion sector is getting ready to host the biggest monsoon season sale of Kerala. While every Onam sees the revival of traditional kasavu designs with some meaningful tweak, this year's no different. But along with it, the casual and party-wear designs are laced with an ethnic fad. The conventional cream fabric with golden border is out and pure cotton borders and embroidered body-portions are in. Casual section is dominated by thread-worked kurtis and light-weight garments.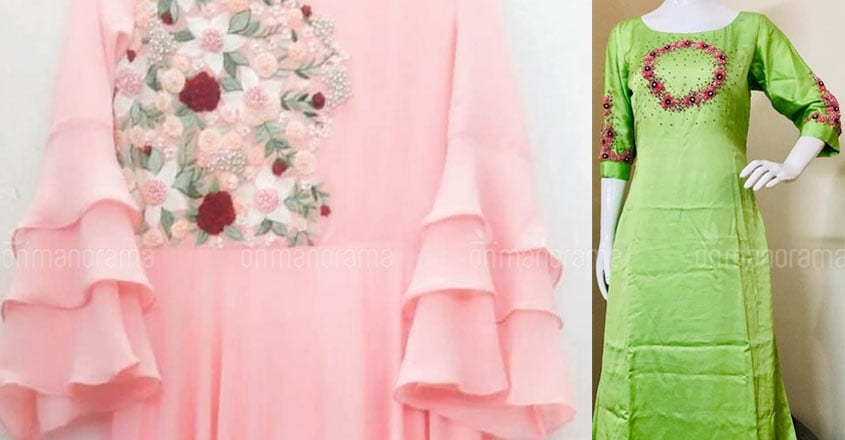 Simna Zakariya, founder and designer at Efah designer studio, says that thread and bead works are on high demand with the onset of monsoon. People have started customizing their attire with fine detailing rather than owning a random dress in trend. The detailing includes preference to certain particular knots, flowers and beads. Bullion knot is the trending thread-work design. "Rather than overloading the design, a simple bullion flower knotted towards the end of your sleeves, or on the chest-portion distinguishes your normal kurti as a trendy casual-wear," Simna says.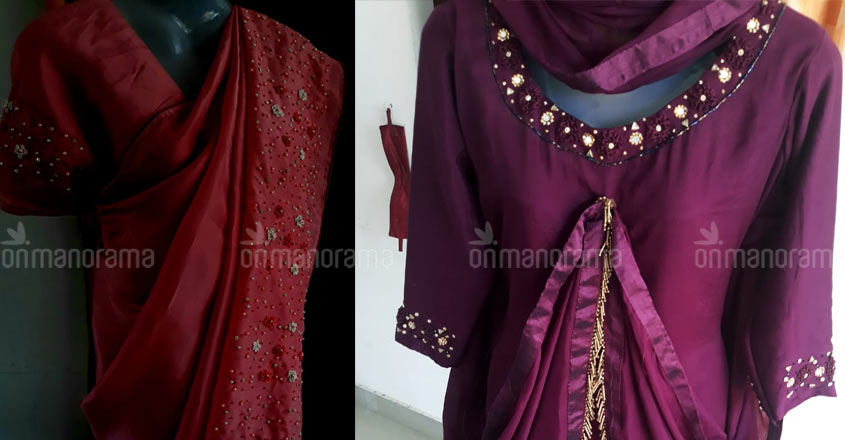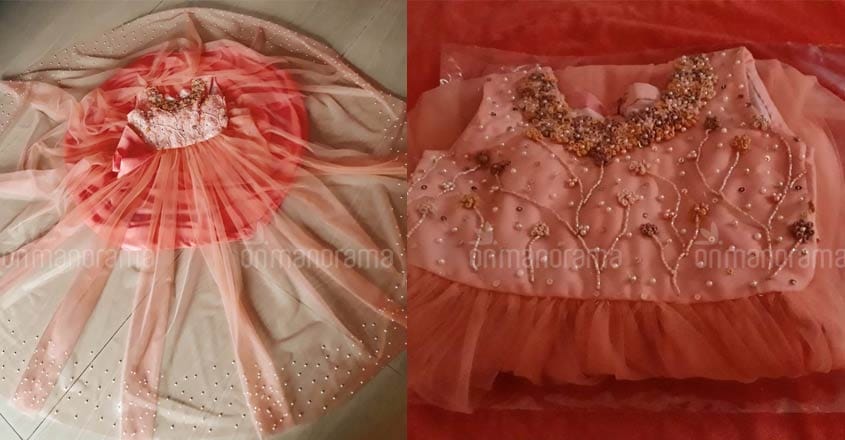 Georgette, soft silk and pure cotton are the leading fabrics of this season. "Though I leave fabric preference to the customer's comfort, I suggest flaunting light-weight fabric this season as the rains may get heavy," Simna says.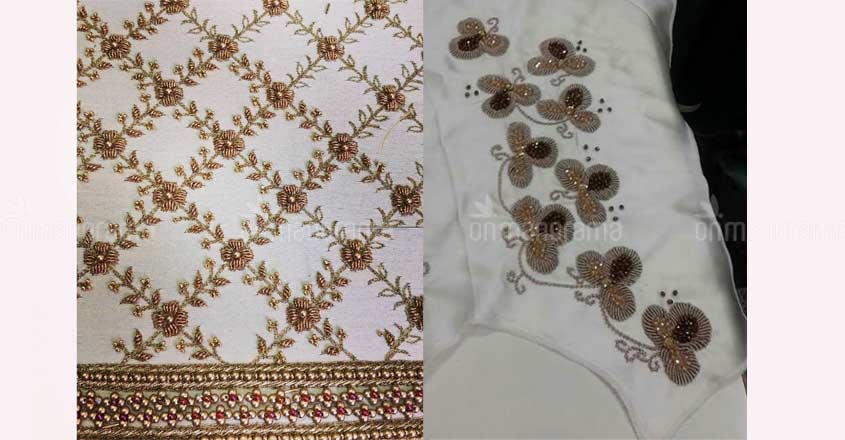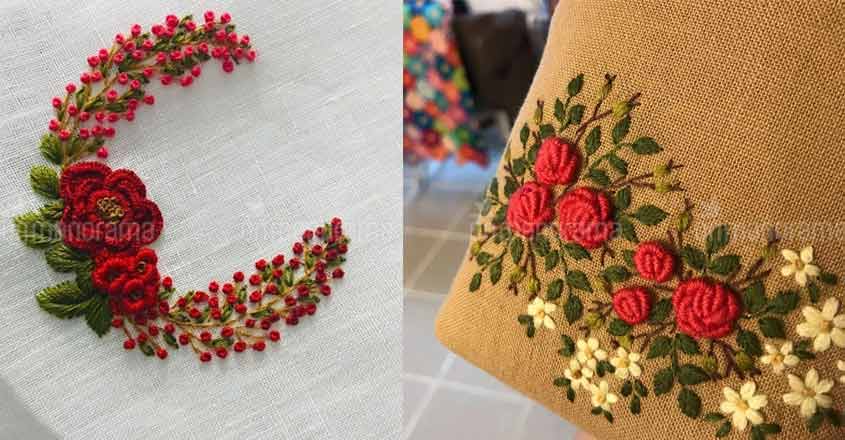 Kurtis, western dress and party-wear sarees embellished with threads and beads are in vogue this Onam-wedding season. French knots and ring knots are best done on neck-pieces and saree-borders. Ditching pastels, intense colours like grapewine, mustard yellow, black, jutes and deep blues are back in fashion.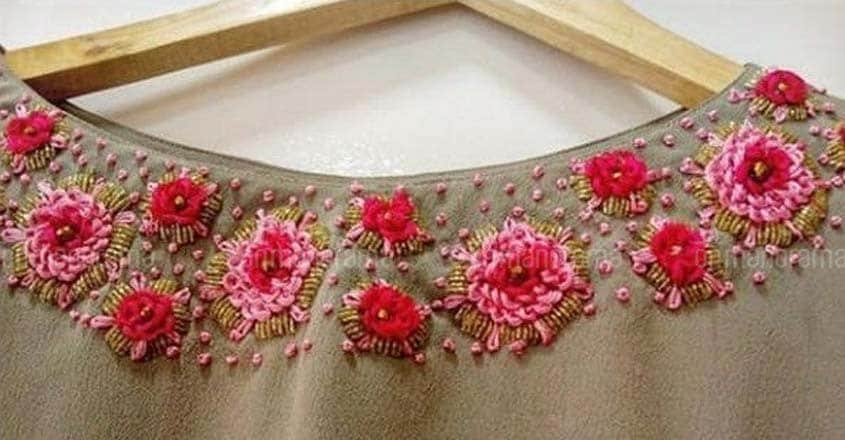 When it comes to wedding wear, pearls and bead works have won over stones and silk designs.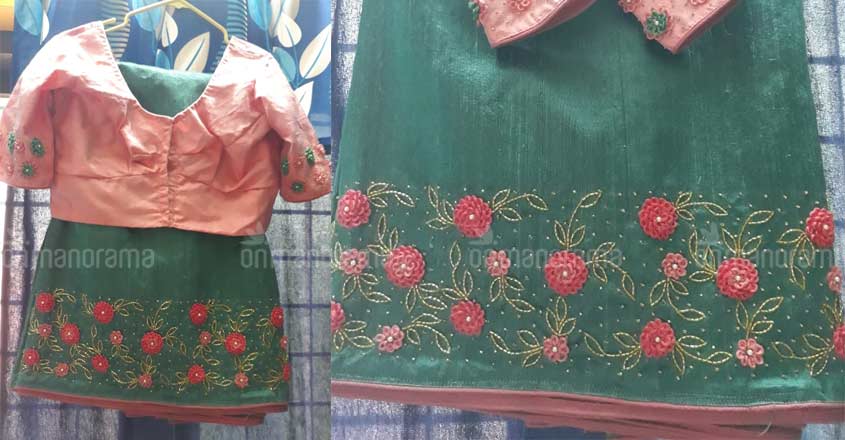 Cotton body-prints rule set-mundu market
According to Smitha Thomas, a wholesale re-seller of designer couture in Kochi, wide pure-cotton borders with worked silk blouse is the trend in store for this Onam. Silver bordered set-dhotis with temple-worked blouses are trending too. What distinguishes the set-mundu fashion this season is the generous body-prints which goes well with blouse-designs.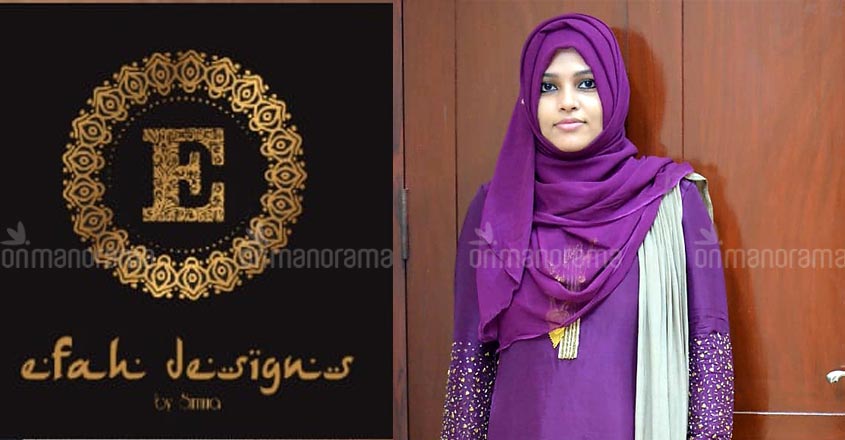 "Kasavu is out and cotton designs are in. Even the rich temple designs are woven with silver silk and not golden," Smitha says.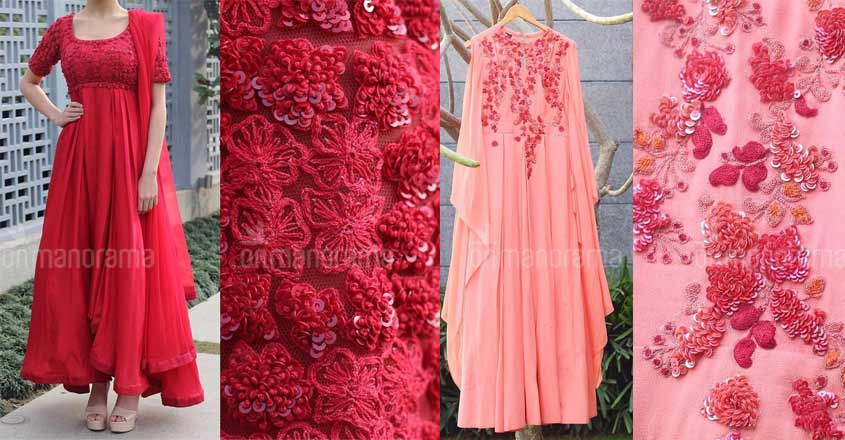 Along with the super-ethnic costumes, casual and party-wear sarees are also set to make a difference this season. Georgette sarees with thread and bead work on chest-pleat and shoulder is on high demand. Customers have also pre-booked blouse-designs with floral spread-work on single shoulder and single sleeve, Smitha says.