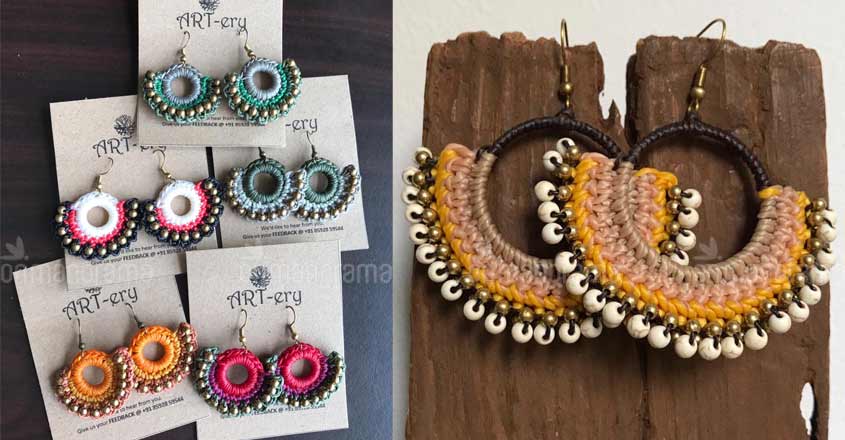 Do you think your choker necklaces, metallic pendant chains and stone-studded earrings no longer go with your attires? Is your jewellery box full of bangles and chains you left behind long ago? Flaunt beads. Every bead is a unique piece of art, they say. This monsoon, beads are making a terrific come-back as flashy necklaces, bangles, earrings and bracelets. Ditching metals, designers are now beading up new fashion statements with semi precious and wooden pellets.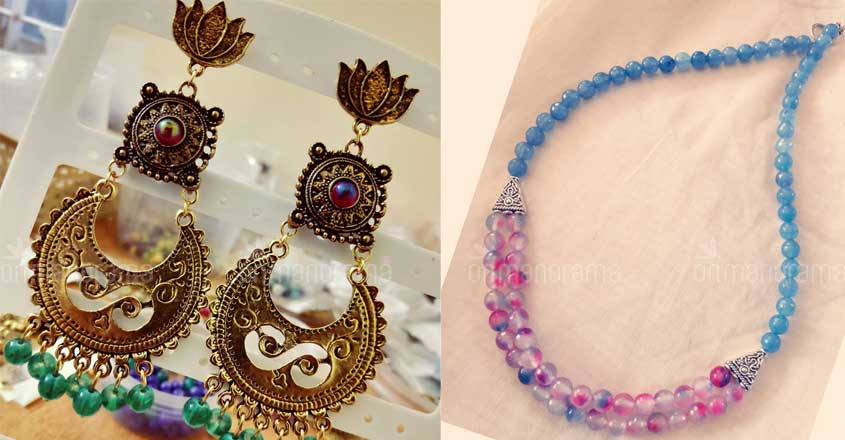 Pearls, agates, jades and more..
Beaded jewellery is high on demand off late, says Vani Muthedath, owner and designer at De Beadz Store, Thiruvananthapuram. A software engineer by profession, Vani left her job and turned into designing out of her passion for beading and crocheting. According to her, pearls, agates and carnelians are the best purchased pieces from her store. "Be it casual pendant chains or heavy temple designs, people are in all love for semi-precious beads. Agates are the most popular beads. From simple single-layered strings to multi-layered long chains and temple show-piece designs, agates go well with all the attires," Vani says.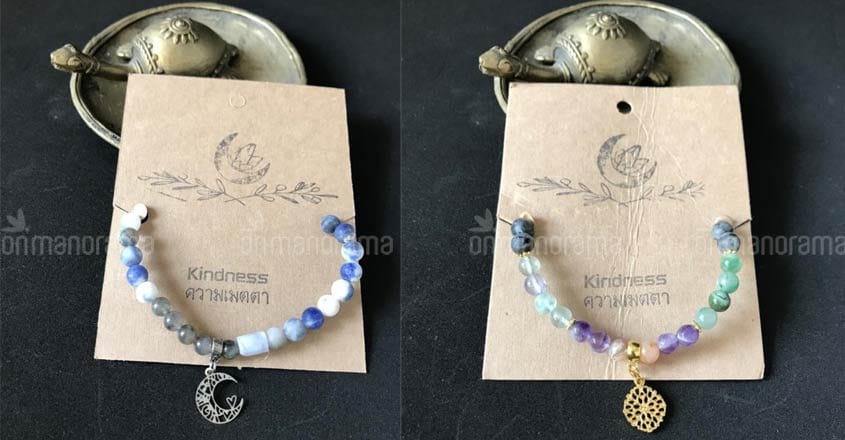 Carnelians stand apart for their intense shades and patterns. Jade, for its emerald-like green appearance, goes well with ethnic and semi-ethnic costumes. Semi-precious bead jewellery is also being preferred as souvenirs and keepsakes.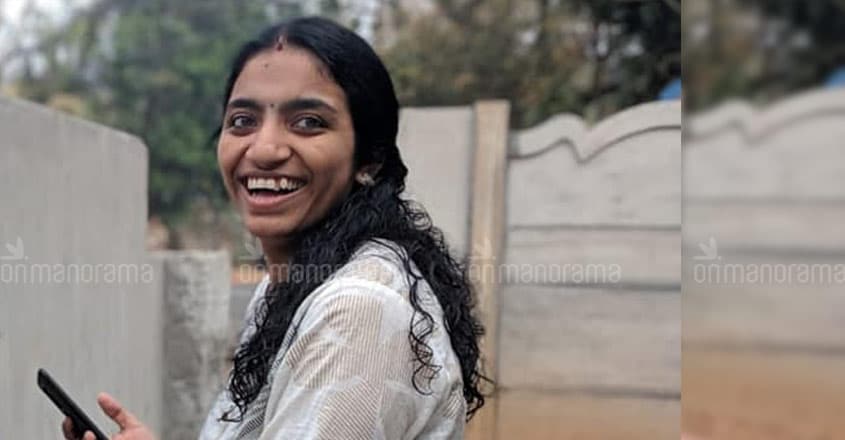 Vani Muthedath handpicks her beads from Jaipur. Apart from necklaces and earrings, she designs bracelets and anklets too. Ethnic, antique gold, pearl, black metal mix and modern fusion are some of Vani's masterstroke patterns.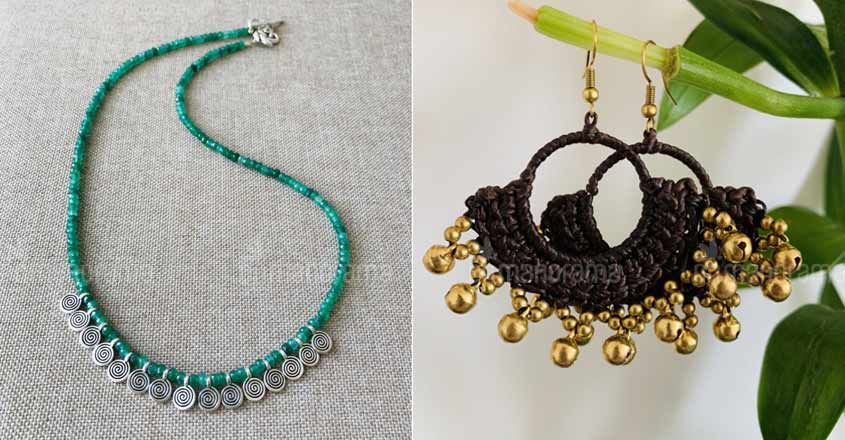 Bohemian tribal bead-work to be a head-turner
The prospects of beaded jewellery isn't limited to the mainstream patterns. Offbeat hand-crafted pieces of semi-precious ornaments imported from Thailand and archaic Bohemian school are being curated for the state by international designers. Minu Marie Mathew, a young fashion entrepreneur and owner of ART-ery designer brand, travels around the world to collect bespoke pieces of bling for her customers.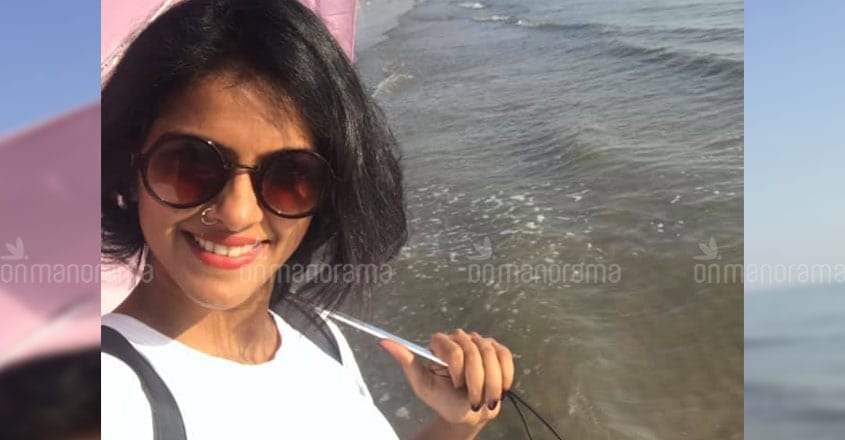 Minu has introduced tribal ornaments crafted by the artisans of Northern Thailand to Kerala's designer-wear market. "The very idea that someone has actually sat down and taken time to bead up the ornament you wear sets it apart. People always connect with hand-made products," she says.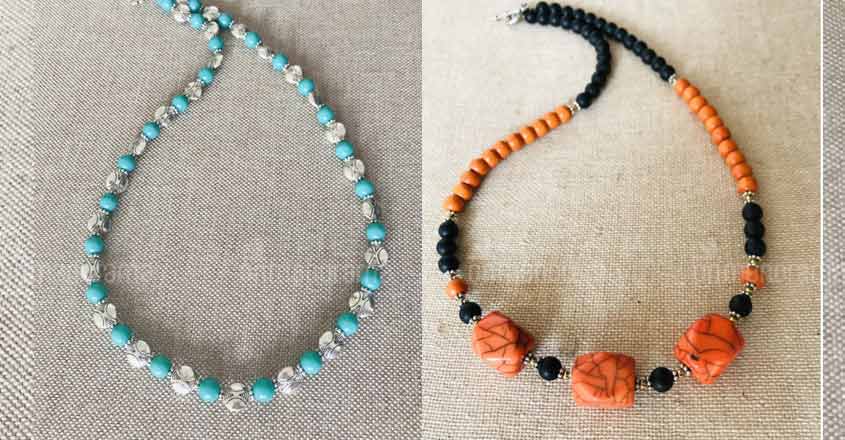 Minu's brand store has a wide collection of beaded necklaces, light-weight hook-type earrings that goes into daily-wear collection and arm-cuffs and bracelets embellished with the best of beads.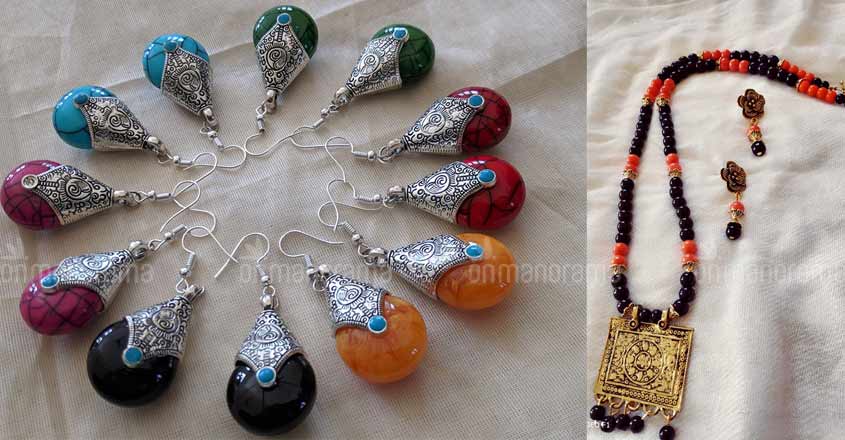 "My latest designs are inspired from tribal fashion. The wooden pellets, faceted beads, resins and agates make the best out of casual and part-wear trinkets," she says.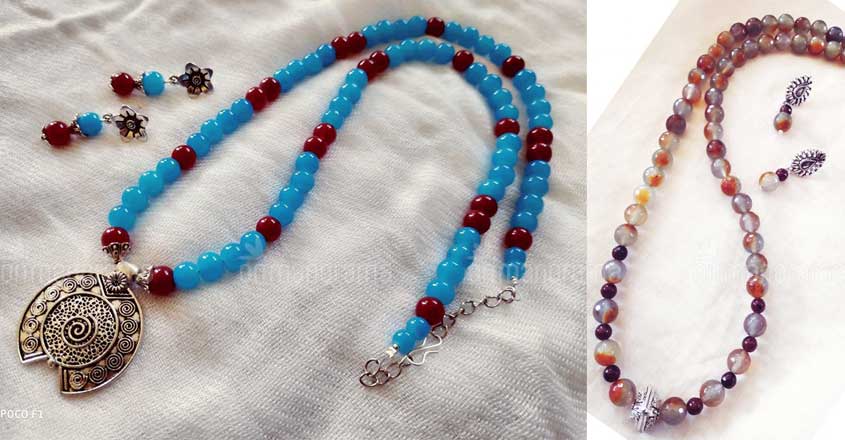 Statement necklaces, printed scarves, nose-pins and anklets are some of the other fashion novelties in Minu's collection.