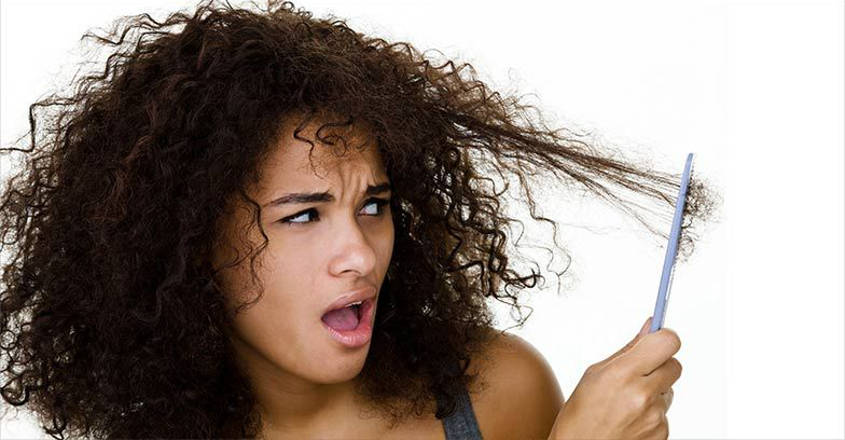 Is there anyone who hasn't gone through the trauma of unmanageable hair fall? All of us would have a phase in our life when thin hair make negative impact on our confidence. Hair fall has become a very common problem in an age of environment pollution, stressful work atmosphere and messed personal lives.
There are a number of circumstances that lead to hair fall. Hormone imbalance, protein deficiency, use of chlorinated water, excessive chemical treatments etc are some among them. The reasons of hair fall vary from person to person. A person's diet and heredity are two main players that determine his/her hair growth.
Your hair might grow thinner and fall out of the scalp if the hair follicles are not supplied with enough proteins and carbohydrates.
Anu Kananunni, the founder and CEO of 'Anu's Herbs' which offers a range of skincare and hair care products, suggests the following tips to decrease hair fall and enhance hair growth.
• Consume biotin-rich diet: Biotin or Vitamin B7 is involved in a number of metabolic activities including utilization of fats, amino acids and carbohydrates. Deficiency of Vitamin B7 can cause hair thinning and rashes on skin. Egg is a biotin-rich food item.
• Eat germinated green grams: Sprouts help strengthen the hair roots. Sprouts are rich with protein, anti-oxidants and minerals.
• Gelatin hair mask: Mix 2 tbsp gelatin in luke-warm water. Add two egg-whites to it and whip well. Massage the mask on your scalp and leave for 20 min. Wash with mild shampoo. Wear gelatin mask twice a week. Gelatin hair mask strengthen hair roots and prevents hair fall.
• Neem-starch solution to prevent dandruff: Grind fresh neem leaves and mix well with rice starch. Apply the solution on your scalp and leave for 30 min. Wash using mild shampoo. Use consistently for two weeks.
• Do not share: Avoid sharing hair brushes, towels and combs with others who have dandruff. Clean your hair accessories in lukewarm water once a week.
• Keep the mind sound: Avoid mental stress. Mental stress decreases blood circulation to scalp leading to hair loss.