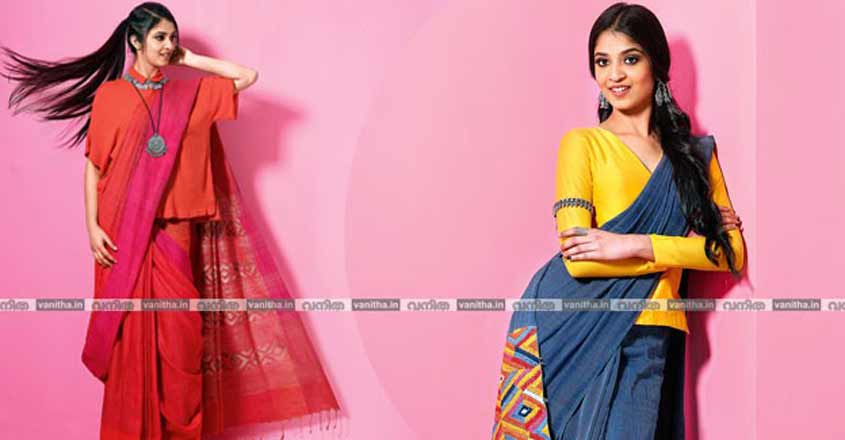 Sari is a timeless costume and with slight changes in pattern and colour this graceful apparel can match any occasion. Here are a few sartorial blends to explore some beautiful ensembles in single colour sari and top.
Frilled fantasy
Pure linen sari graced by beautiful cotton pallav is coupled with frilled off-white lace top with collar.
Coloured threads
Madka cotton sari with multi-colour thread handwork paired with V-neck full sleeve top.
Lazy Loops
Madka cotton sari with magenta and red border. It can be paired with loose fitted chiffon shirt that offers a cool look.
Pleated Petals
Sari having multi-colour motif on the body and tussels on the pallav embellished by jute work is paired with three-fourth frilled sleeve blouse.
(Photo: Sreekanth Kalarickal, Model: Tessa Anna Thaju, Costume: Mini Francis, Dyotham Boutique, Kothamangalam)