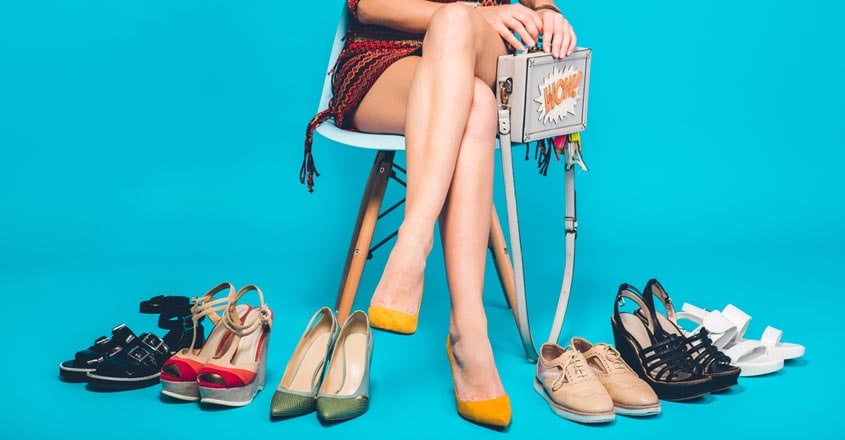 Stylish footwear is what seals your look for a particular occasion. Be it the joyful festive season or a pompous wedding party, trendy footwear has become a statement accessory that defines your personality. Usually, footwear is chosen to match your attire. However, if you prefer sporting a pair of chic sneakers with your traditional lehenga, you could definitely give it a try. There aren't any strict rules when it comes to footwear, in the present fashion scenario. The latest designs and collections from most leading footwear brands suggest that your personal style is what makes it trendy. From the extremely suave pumps, majestic stilettos and chic wedges to the comfortable flats and sneakers and colourful mojaris, there are unlimited choices from which you can choose the perfect footwear that best describes your style.
Princess rose gold stilettos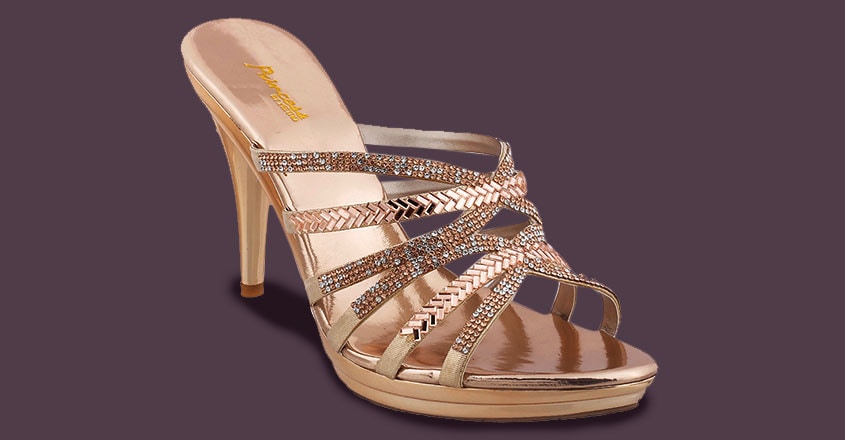 The classic stilettos add glamour and panache to your festive looks. The princess rose gold stilettos are classy and stylish, and has a slight glint as well. It is extremely comfortable to walk or dance in this beautiful stiletto. It is available in rose gold and golden shades. Price – 2990
Ethnic slip on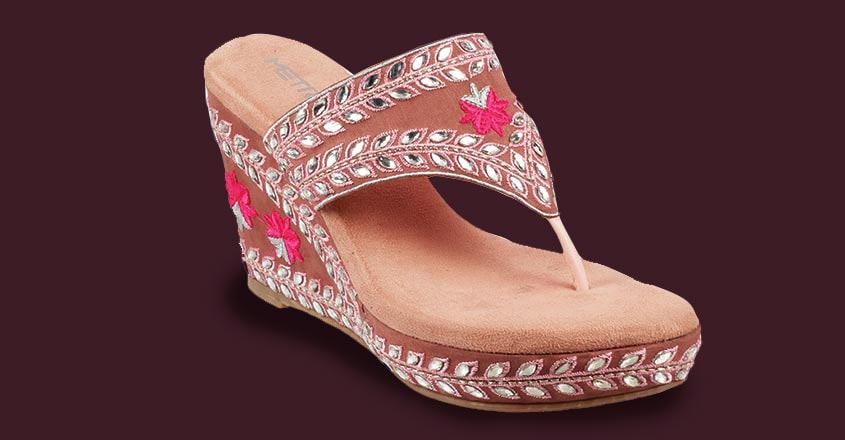 Ethnic look is something that never fades. Though extremely stylish, it doesn't have a luxurious shine. The beautiful glass designs and embroidery works makes the ethnic slip on a must have in your footwear collection. Pink, golden and blue are the most sort after colours in it. Price – 2690
Ethnic mojaris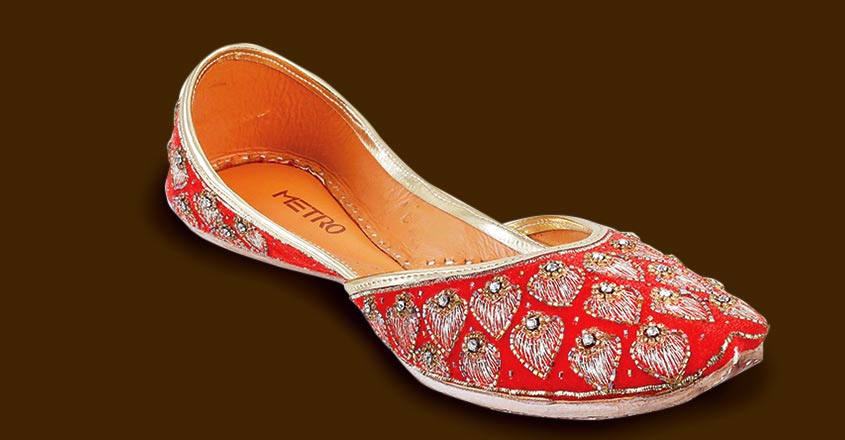 A true fashionista would definitely have a colourful and richly decorated mojaris in her footwear collection. Besides being stylish and ethnic, mojaris is extremely comfortable to wear as well. Though available in countless shades, maroon and golden are the current trends. Price – 2490
White sneakers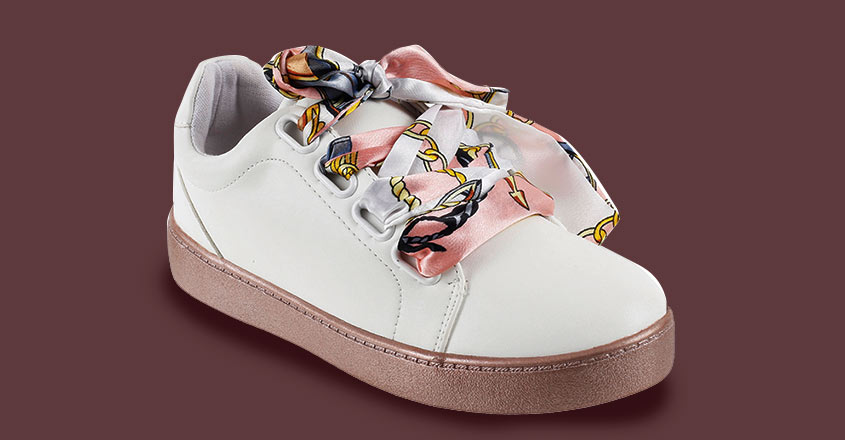 It was the Bollywood brigade which first paired a pair of stylish sneakers with the lehenga. It instantly became a hit and young brides are now sport sneakers and lehenga for their pre or post wedding parties. It is comfortable to walk and dance in sneakers. You could be a little creative and try out different laces for your good old sneakers. Black and white sneakers have always been in vogue when it comes to comfortable footwear. Price – 2990
Princess antique wedges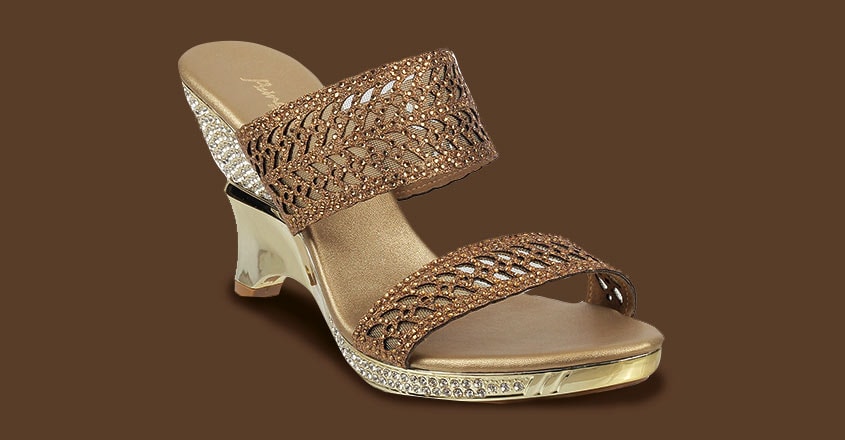 Wedges are a stylish and comfortable alternative for those who do not want to wear the pointed heels or stilettos. The beautiful wedges in antique gold shade is embellished with beads, mirrors and stones that perfectly suit ethnic party attire. Elaborate stone works on gold or bronze shades make the wedges look extremely stunning.
Grey blacks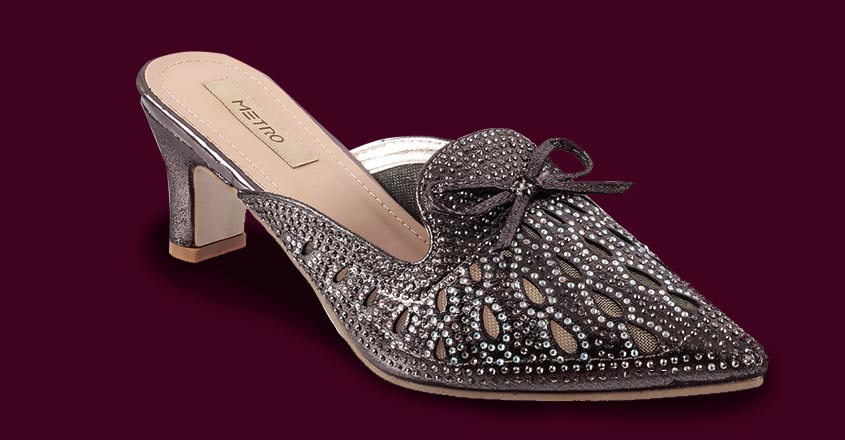 Block heels are comfortable and beautiful footwear that suits both modern and traditional attires. You can walk or dance effortlessly in a pair of amazing block heel. Classic shades like grey, gold and chikku brown are much in demand.
(Information courtesy – Metro Shoes)