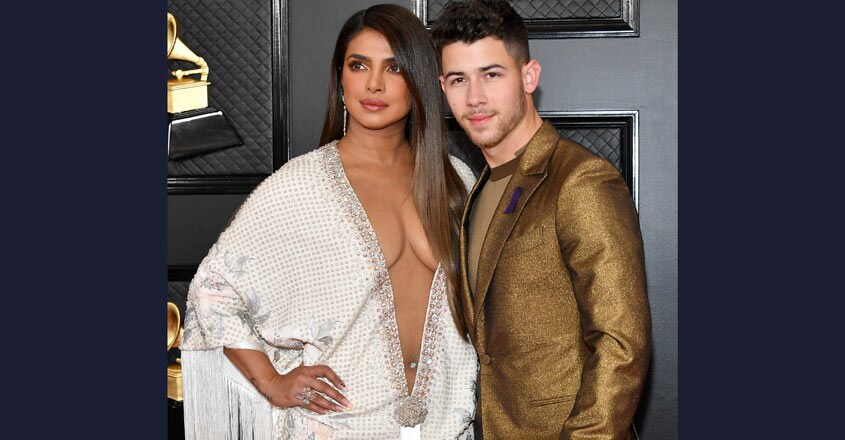 Actress Priyanka Chopra, of late, has been has been drawing attention whenever she takes the stage at international red carpet events. Her costume at the 62nd Annual Grammy Awards had hogged the headlines when she appeared in a beautiful deep neck gown. Though her bold apparel invited flak from various quarters, it was the comments from renowned designer Wendell Rodricks, which were severely criticised and were tagged as body shaming.
Defending his earlier statement Wendell reacted saying he was not not commenting on Priyanka but her dress.
Defending his comments, Wendell wrote in a post shared on Instagram, "Did I say anything about her body? No. Many women did. I just said the dress was wrong for her despite it being couture. It was more dress shaming than body shaming."
Wendell said he was not body shaming Priyanka like many other women were doing on social media.
"Stop this sermon from high and read the post before you speak. There is an age to wear some clothes. Men with huge bellies should not wear tight T shirts. Same with women who wear minis past a certain age. If you don't have it, don't flaunt it," he wrote.
Actress Suchitra Krishnamoorthi had also criticized Wendell's earlier post. Lauding Priyanka's bold look at the Grammy's red carpet event Suchitra wrote: "I think the fact that Priyanka is not trying to hide her belly with her clutch is what makes this pic so beautiful. Makes her the rockstar she is. Her confidence an inspiration to every woman. Women have been so enslaven by men's opinion of how women should look this photograph of Priyanka to me at the world's most publicized event is the height of liberation."