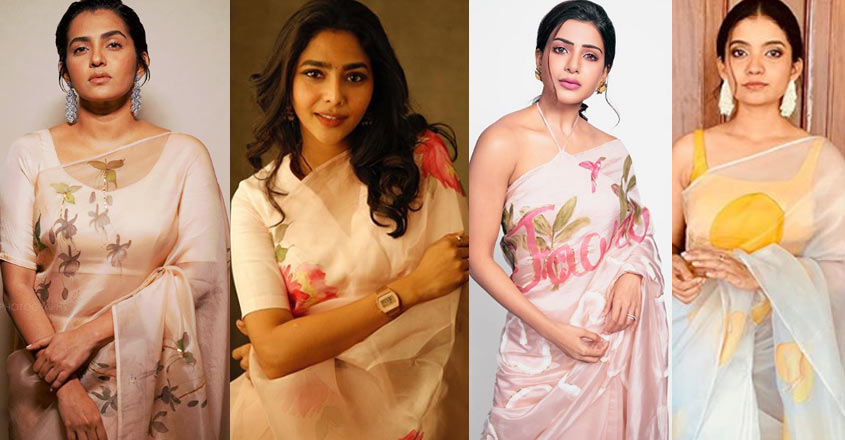 It was the success bash of Samantha Akkineni's movie 'Jaanu'. She had hosted a 'thank you' party for the media. She wore a customised sari painted with 'Jaanu' on it (the character she played in the film). The blush pink sari was designed by Jaipur-based brand Picchika By Urvashi Sethi.
Two months back, during the promotions of her movie Good Newwz, Kareena Kapoor Khan too wore a similar sari with pistachio shade. And her sari had her nickname, Bebo, too.
When it comes to trends, we often tend to look up to celebrities for inspiration. And as for the moment, they are setting new trend with hand-painted saris.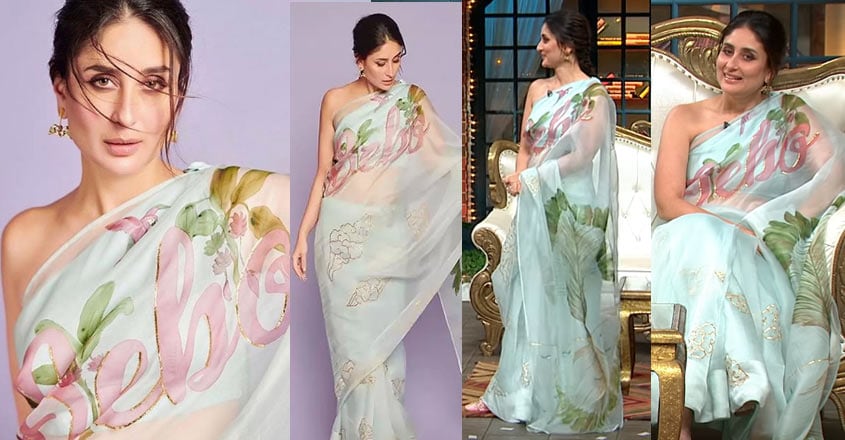 Gorgeous divas
It was way back in 2019 during the Durga pooja that actress Alia Bhatt appeared in a hand-painted organza sari with a drape that featured black fuschia flowers on its silken organza base. The actress looked exceedingly graceful then.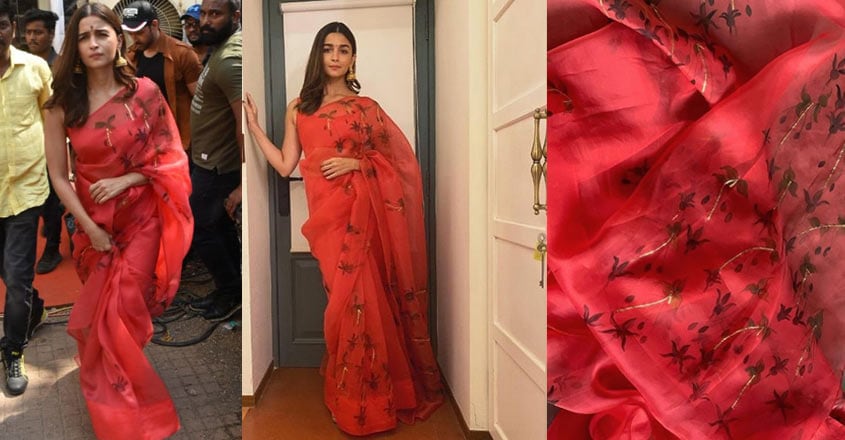 She was followed by Shilpa Shetty Kundra when the fabulous diva experimented a white, hand-painted organza sari. She had paired her sari with a gorgeous sleeveless blouse of the same colour.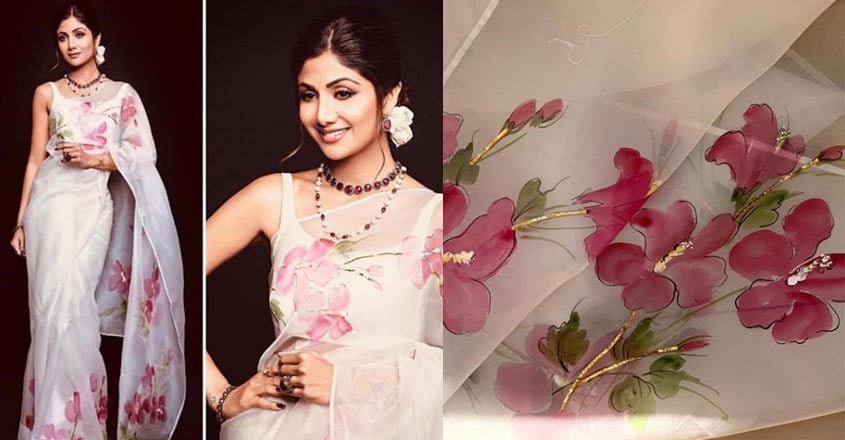 What is Organza fabric?
The term 'organza' is related to the word 'organzine', which refers to any type of silk thread that is made with a simple twist-spinning method. Organza is a type of lightweight, plain and weave fabric. This type of fabric is sheer, which means that it is woven in extremely low density that results in a transparent and relatively flimsy textile. Saris of such a fabric is very easy to drape on and helps in easy movements.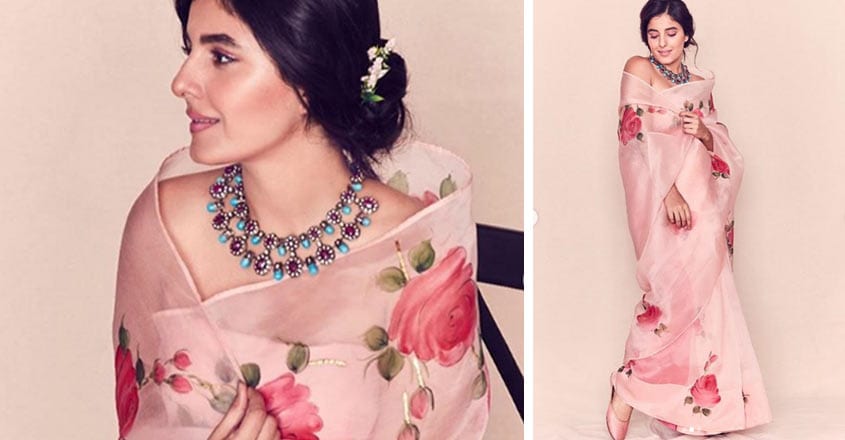 Decorating with Gota
A few weeks back, Saris of similar kind were worn by actress Parvathy and Anna Ben too. Parvathy's sari had botanical fuchsia in rose gold shade, enhanced by hand-embroidered Gota.
On the other hand, Anna Ben personified elegance in flamingo flowers' yellow shade handpainted on a silk organza sari in pastel grey shade with Gota.
Gota work is used in rich ethnic traditional Indian embroidery. It is an applique technique where small cut pieces of zari is applied on the fabric and the edges are embroidered to create beautiful patterns and designs. Gota in saris helps project the paint and gives a polished look. Moreover, it is not as heavy as mirror work and nowhere near the weight of sequences. You can roam about free wearing the sari. The paintings are done using Acramin dyes and vegetable pigments, while the embroidery is done using the traditional 'Tamba' Gota wire.
Cost effective
The price of such saris depend on the type of hand-paints. It ranges between Rs 16,500 and Rs 25,000. Custom-made saris with printed names are also in demand, whose cost may be influenced by market factors.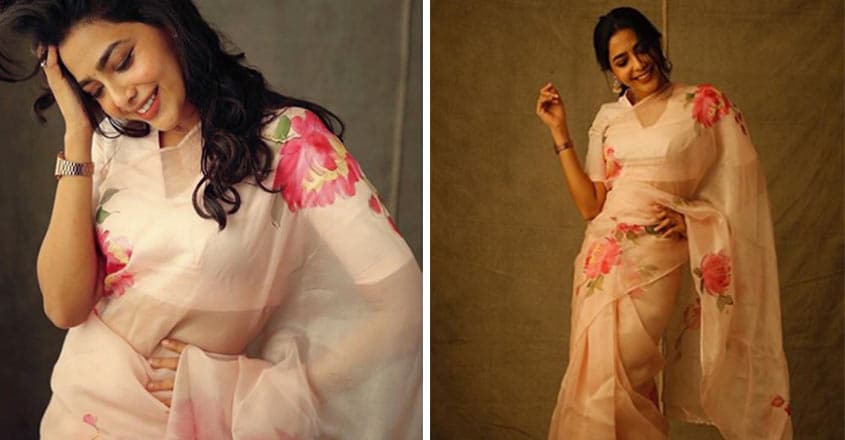 Hand-painted saris are yet to make a wide entry in Kerala though a couple of shops feature a few selections. Well, this proves that even in an era that is overwhelmingly ruled by Indo-Western fashion, nothing can beat the old world charm and grace of an imperial womenswear like sari.