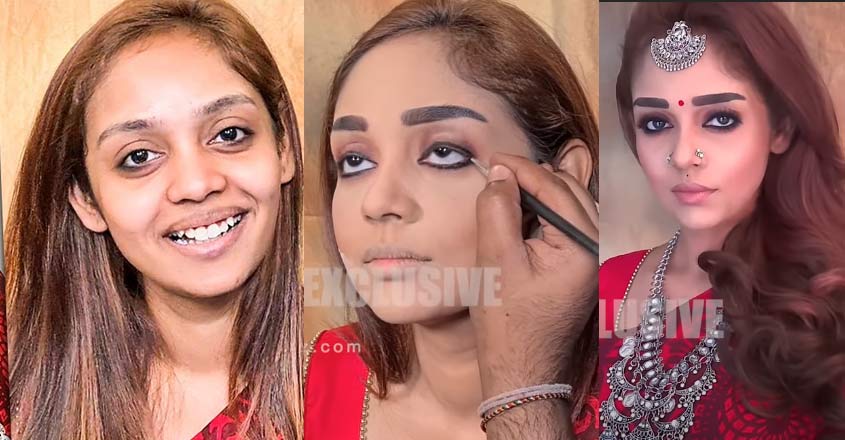 Vishasree, a Tamil model, never thought she would ever be called Nayanthara her life. But a 30-minute makeover helped her fake the looks of the South Indian lady superstar and enjoy a sudden surge of fame.
The makeover was executed by noted celebrity make up artist Kannan Raajamanickam. The makeover video has since been a hit on social media.
What is interesting is the fact that the model, who was 'transformed' into Nayanthara by Kannan, least resembled the actress in real life.
After playing the role of Lilly in Rajinikant starrer Darbar directed by AR Murugadoss, Nayanthara will be next seen in the Tamil movie Netrikann directed by Milind Rau.