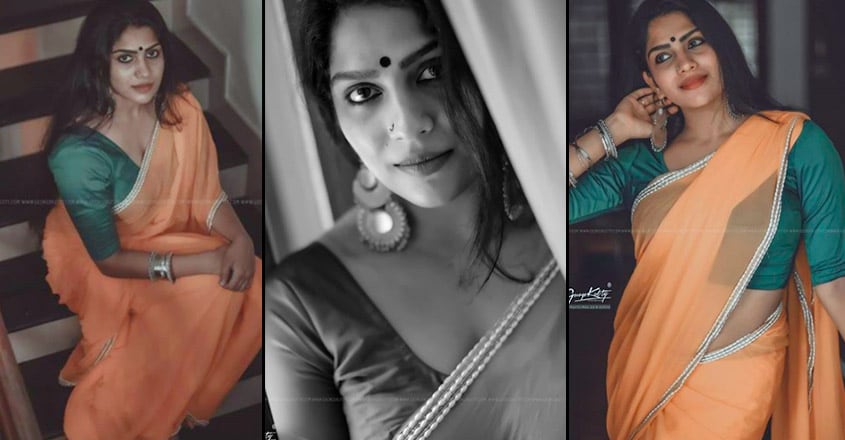 Actress Swasika's intense liking for the evergreen and traditional woman attire sari is quite known to her close circles. It's the same apparel she chooses mostly for her photoshoots. Recently, her pictures, in which she is seen in a black sari, had gone viral on the internet. She's back again attracting the attention by appearing in a sari for yet another photoshoot.
'Saree is not just a garment, it's an identity Nd my power', she captioned the pictures of the photoshoot she posted on Instagram. The 'Porinju Mariam Jose' actress posed in a plain orange sari for the pictures.
Photographer Georgekutty, captured her in frames this time as well. The pictures were appyreciated widely by her fans and well-wishers.
Swasika will be next seen in Dileep-starrer, 'Kesu Ee Veedinte Naathan' directed by Nadirshah.