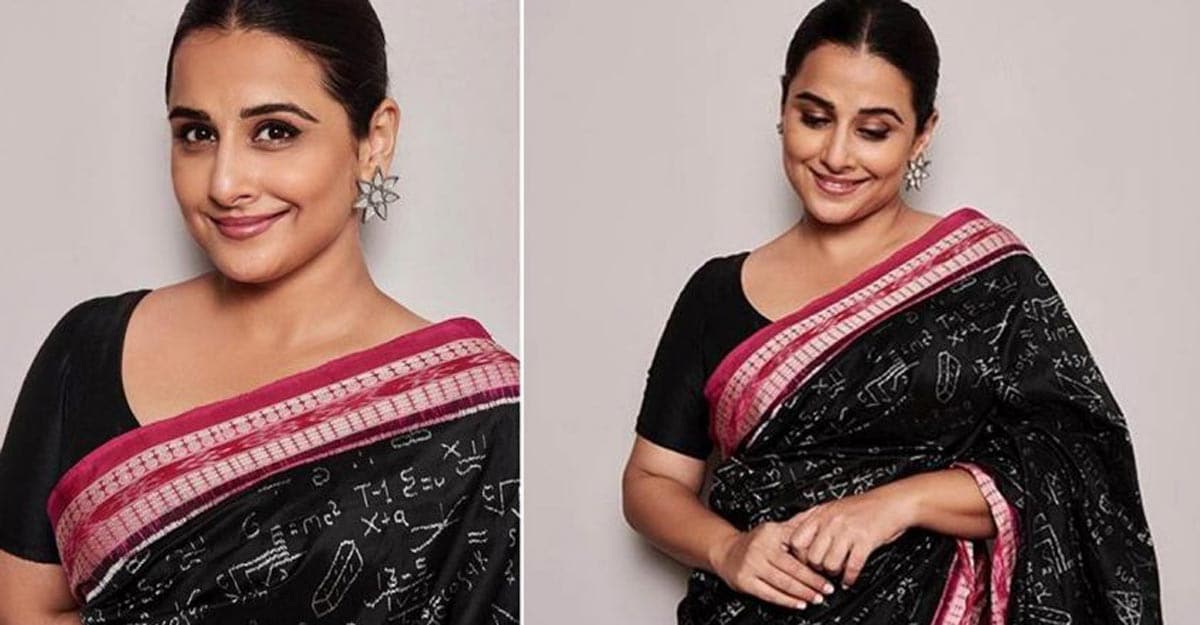 Actress Vidya Balan's love of sari is quite known in the fashion world. Her experiments with the traditional attire has always been well received by her fans and well wishers alike.
The actress recently appeared in a sari, with Mathematical equations printed all over it, during a promotional event of her latest movie, 'Shakuntala Devi.'
The biopic on the illustrious Mathematical genius who was known as the human computer was released on Amazon Prime recently.
The Sambalpuri Bandha silk sari she wore on the occasion was made with mulberry silk yarn in Bengaluru by an artisan named Ramakant Meher of Odisha's Sonepur district. He is said to have taken a month to weave the sari.
Of late, Vidya Balan has been wearing saris made by local weavers for most of the public functions. The gesture of the actress aimed at supporting the Indian handloom is winning praises.