If there is one thing that might be greater than Sadya during Onam, it would be Onakkodis aka the new outfits. There is no better way to herald the festive mood than by donning the new and best outfit.
The rule that 'lesser the choices, lower the confusion' doesn't quite apply when you shop often. Onam wears being standard ivory shade doesn't mean you cannot bring novelty to the outfits.
Breach the routine, invent your own style this Onam with these five fashion ideas from Onmanorama.
Work magic with velvet
This fashion mantra would remain true forever – make any ensemble royal by adding velvet to it. It's common knowledge that velvet makes a great pair with the off-white, 'kodi' shade of Kerala sarees. Velvet blouses with Kerala sarees have always been a winning choice.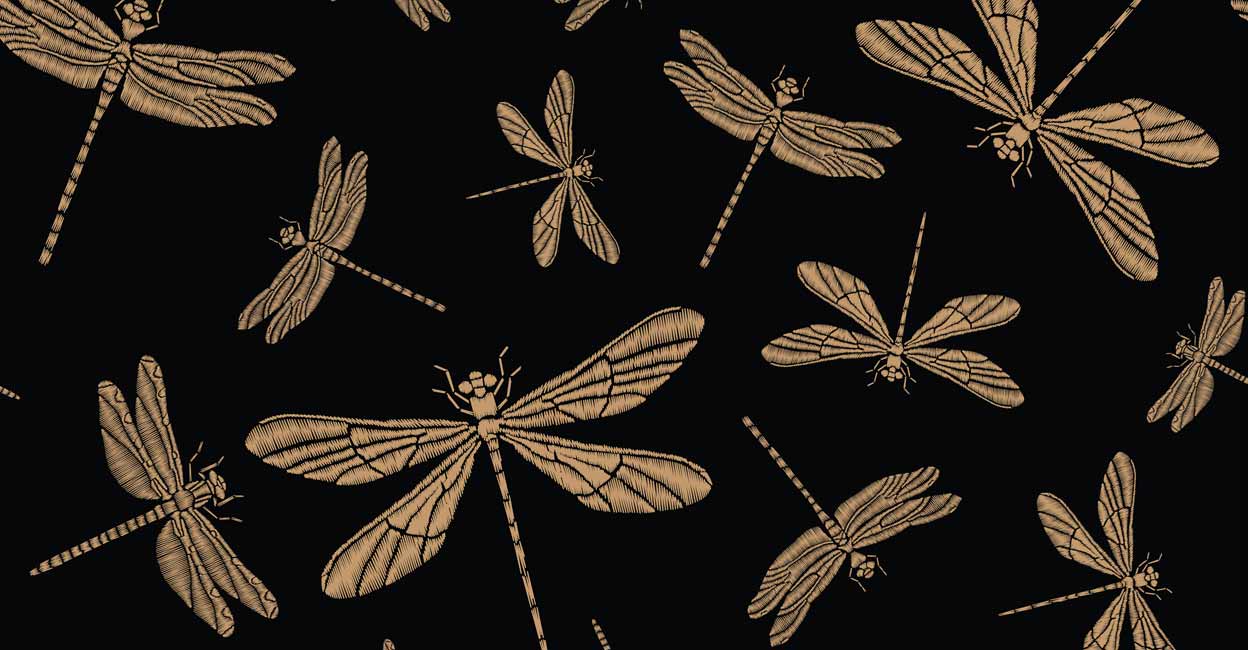 Now take it up a notch higher by infusing velvet in the sarees. It can be in the form of borders, replacing the plain 'kara', or as stitched in designs. Either way, contrast velvet designs with Kerala sarees makes a sure winner.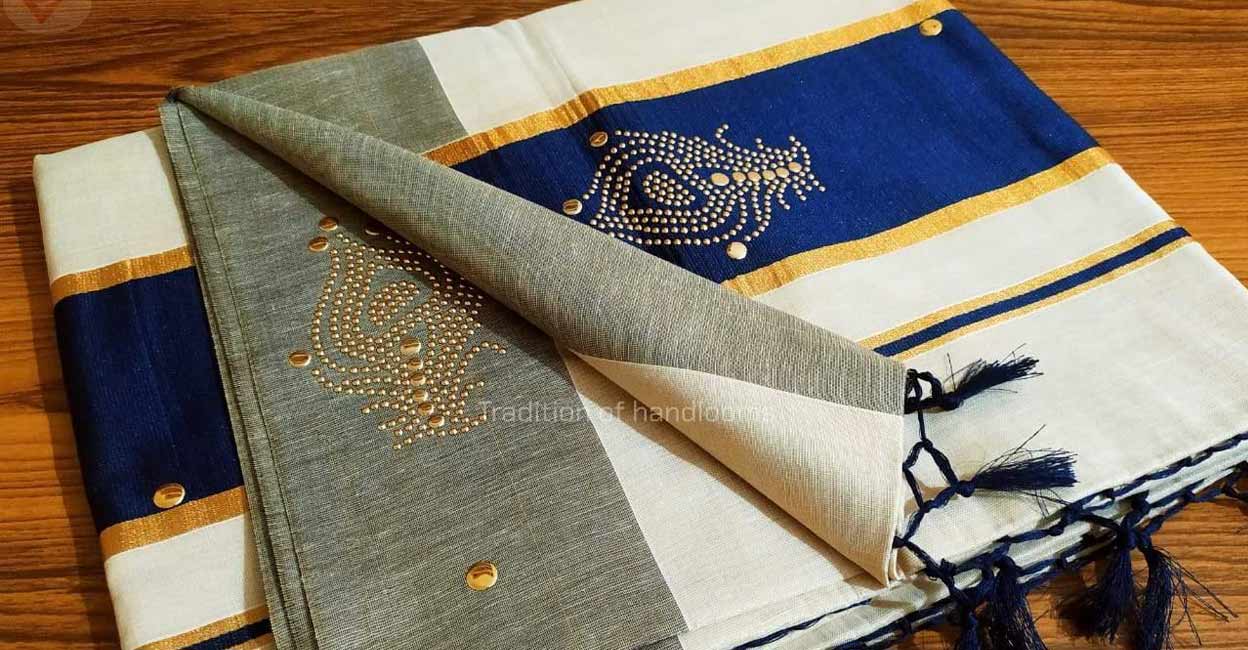 Rock in georgette

Let's face it. There are no fabric Nazis. Of course, handloom outfits are the norm for Onam. But that doesn't mean you cannot go for experiments once in a while. Widen your spectrum. Look up for other materials. A pearly or ivory georgette saree with gold or silver borders and some woven in body patterns would easily earn a nod as an Onam outfit.
They are lightweight, easy to wear and carry, require no ironing, and are often machine washable. Do you need any more excuses?
Stitched pleat saris
Lazy drapers have always been inventive when it comes to saris. When you just don't want to skip wearing the white beauties during Onam but are worried about messing it up, half-stitched version would be the best bet for you.
If you feel stick-on set mundu or fully-stitched sarees are too boring, stitched pleat versions are the best thing to go for. The major advantage of them is that you can opt to drape it the single pleat way on top.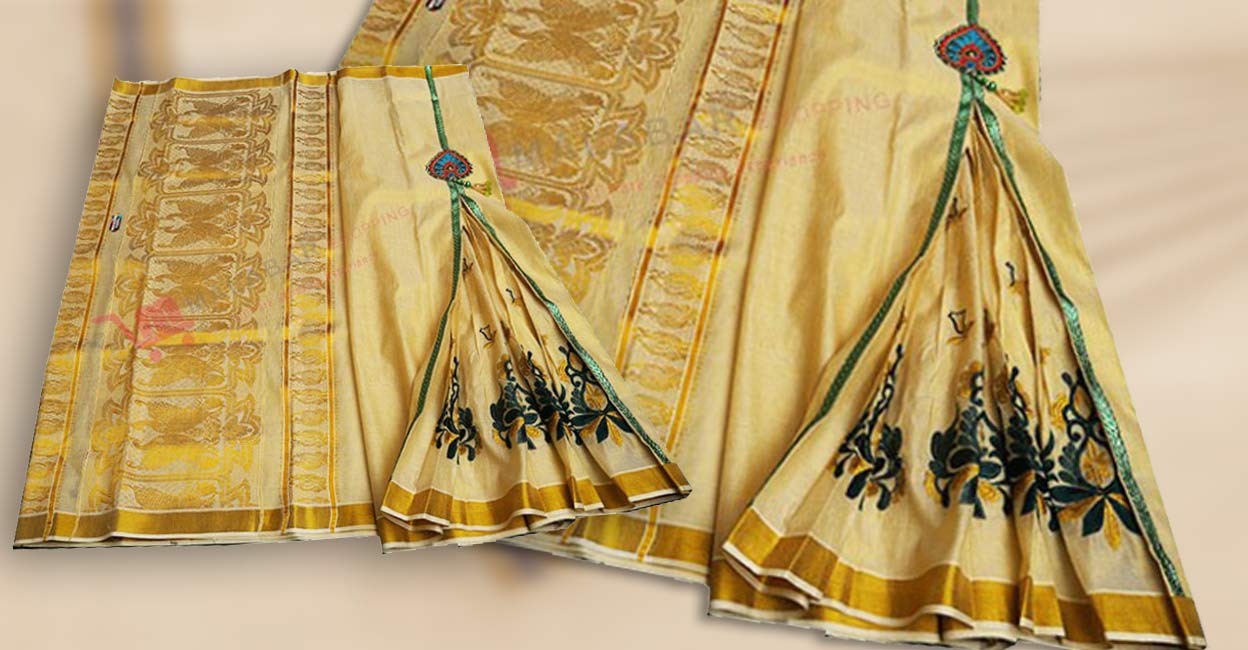 Having embellishments atop the stitched pleats on the skirt part will give them an even grander look.
Murals still in trend

Before you term them 'yesteryear', just hear it out. Kerala mural painting has been around for over 10 centuries. They underwent a major revival in the last two decades. All these facts prove one thing - temple murals never go out of style.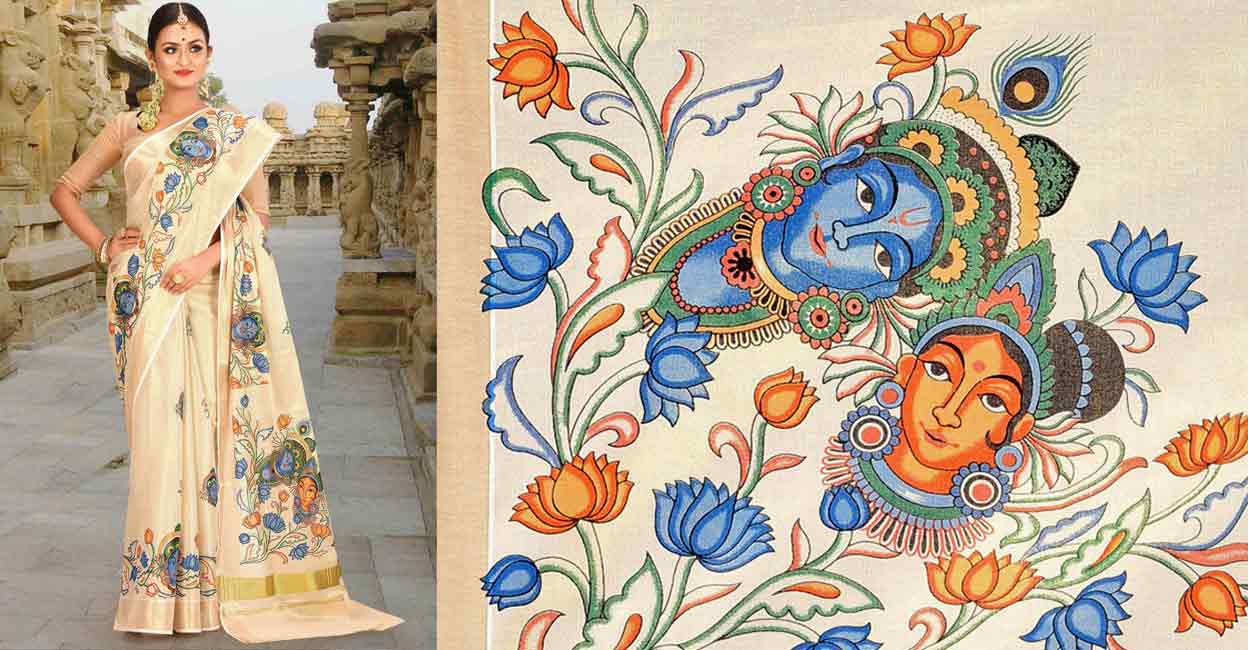 So pull them out of your shelves, maybe, pair them with a quirky and contrasting designer blouse; maybe tone it down a bit with the accessories, and you are good to go.
Designer blouses rule Onam fashion
In recent years, we have seen some daring fashion adventures – be it a t-shirt blouse for the white sari or pairing the davani with a bright contrast Choli skirt. There are no rules or limits to the extent of experimenting when it comes to fashion.
With the Onam outfits being mostly in ivory or off-white, the best option to make a statement is to go for a stunning blouse or top. You can go for a pastel-embellished blouse with bell-sleeves, a princess-cut heavy brocade with a big bow at the back, an off-shoulder silk top with a cutout back, a deep V-neck blouse made of simple Banarasi brocade, or, it could be anything. Just go 'eeny, meeny, miny, moe' with your wardrobe.

PS: No matter what type you choose, make sure to pick a Kasavu face mask to complete your look.