New Delhi: Fluidity often defines the line between what is what and what could be. It breaks through definitions and creates spaces where new is born.
With fluidity anchoring our worldview, the 'Art in motion' collection is not bound by gender, seasons, or fleeting fashion trends. Vijay Varma wears a tuxedo and a sari with equal elegance, syncing with our non-conformist approach to design. The campaign features reimagined saris, lehengas, and modern separates in Rimzim Dadu's trademark designs that have now become synonymous with the label.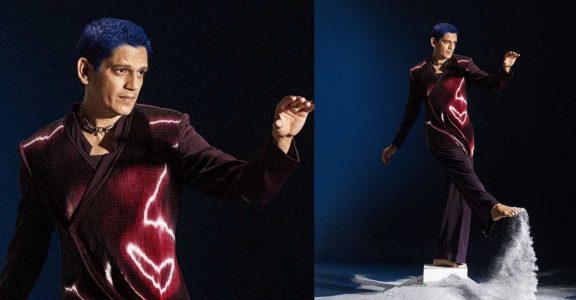 "I have always admired Vijay as an actor, so working with him for this campaign was a natural decision. He shares our worldview of non-conformity and loves pushing the boundaries of his craft. The campaign brings the best of both our men's wear and women's wear segments. As a label, we have been sharpening our focus on men's wear in couture and finding a balance.
Men's wear as a category has evolved immensely in India where men don't want to be confined to traditional kurtas and sherwanis anymore and prefer pieces that are unique. We are excited to launch a dedicated store for men by June in DLF Emporio in Delhi," said couturier Rimzim Dadu.