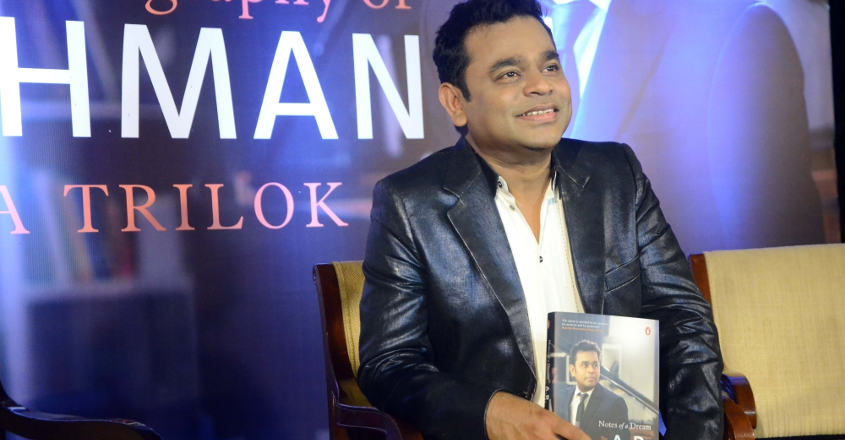 Mumbai: Oscar winning musician AR Rahman, whose biography 'Notes of a Dream: The Authorized Biography of AR Rahman' was launched here, says the book has been a journey for him and took him to those corners of his life which have remained candid for a long time.
Written by author Krishna Trilok, the biography in association with Landmark and Penguin Random House was launched here on Saturday.
"'Notes of a Dream' has been a journey for me that took me to those corners of my life which have remained candid for a long time. The insightful conversations with Krishna Trilok have unravelled parts of my creative and personal life which are not known to many," Rahman said in a statement.
He said he is humbled by the people who have showered their love and prayers on him by loving his work.
"Nothing could be possible without their acceptance. Hope this book creates a sense of positivity, perseverance, and love among the readers. It is an uplifting and balancing act of words put together in soothing sentences by Trilok," he added.
Trilok called it a magical journey as an author to be able to tell the story of Rahman.
"Hearing this legend talk about so many parts of his professional and personal life, his way of looking at the world and the universe, the future, was a song in itself. This journey of making it happen was nothing short of a dream," he added.