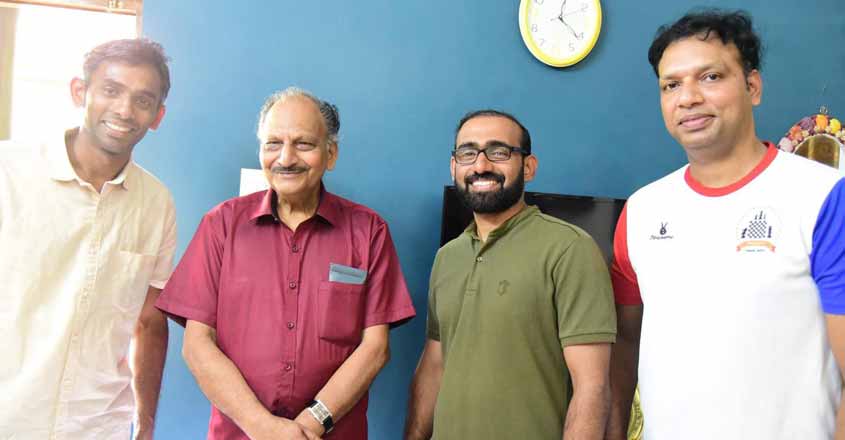 Are you interested in contemporary Malayalam poetry? Then 'E arangu' is where you should log into. The Facebook page, run by a group of poetry enthusiasts, including a Canada-based Keralite priest, is the right platform for those who love to explore the myriad realms and rhythms of Malayalam poetry.
Started in March 2017, the page has so far posted 85 videos, each featuring a poet reciting his/her favourite poem. The poets include veterans such as Akkitham, Balachandran Chullikad, K G Sankara Pillai and K A Jayasheelan, and younger ones such as S Kalesh, M R Renukumar, O Arunkumar, Brinda and R Sangeetha. Poets such as Kalpetta Narayanan, P Raman and P P Ramachandran have also been featured on the social media platform.
The page is liked by 6000 people and each poem has thousands of viewers. The videos are shot by Fr Jerin Louis, a Christian priest hailing from Mupliyam near Puthukad in Thrissur. The idea of E arangu stemmed in 2016 when Jerin came to his hometown for vacation from Canada where he has been staying for the past seven years.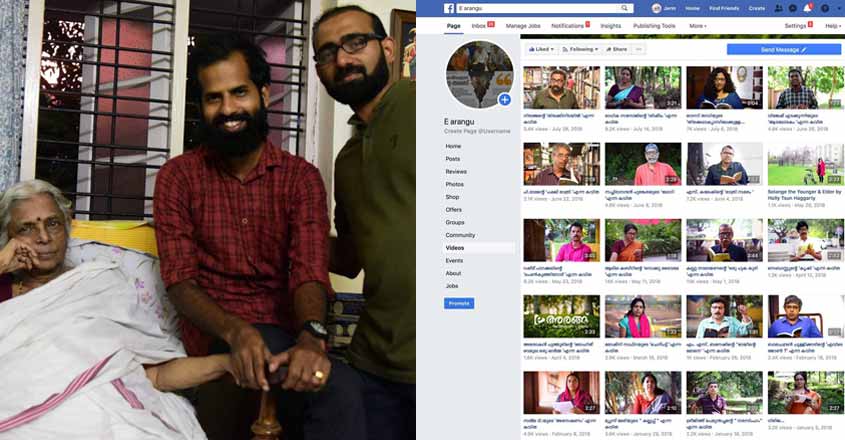 Once back in Mupliyam, Jerin is in company of Vargheseantony and Ali Kadukassery, both poets and writers. It was Jerin's wish to record one of Vargeseantony's poems before leaving for Canada that led to the launch of E arangu.
"One day, during a gathering, Varghese recited one of his poems that had recently been published in Bhashaposhini magazine. Then I had a camera and I expressed my wish to record his recital. Then we thought why don't we record more such videos. In the next six days, we recorded poetry performances by 20 poets including V G Thampy and Civic Chandran," Jerin told Onmanorama over phone from Canada. Ali and T S Sumesh also joined them in the process.
After reaching Canada, Jerin edited the videos and started uploading them on the Facebbok page. As the videos started gaining good traction, the team decided to elaborate it as a platform where more and more poets can showcase their writings.
Since then, Jerin started spending a major portion of his vacations for shooting poetry reading in various parts of Kerala. Varghese, Ali and Sumesh help him arrange performances in various localities using their wide network of poets. In each locality poets there help them conduct the shoot. Jerin's car and camera are used for each session of the shoot.
"This time, we shot 65 performances," Jerin said. The team claims that they have never thought of the commercial aspects of running the Facebook page. "Our aim is to create a digital archive of contemporary Malayalam poetry," Ali, a journalist and author of eight books, said. "It's mere passion for poetry that drives us," he said.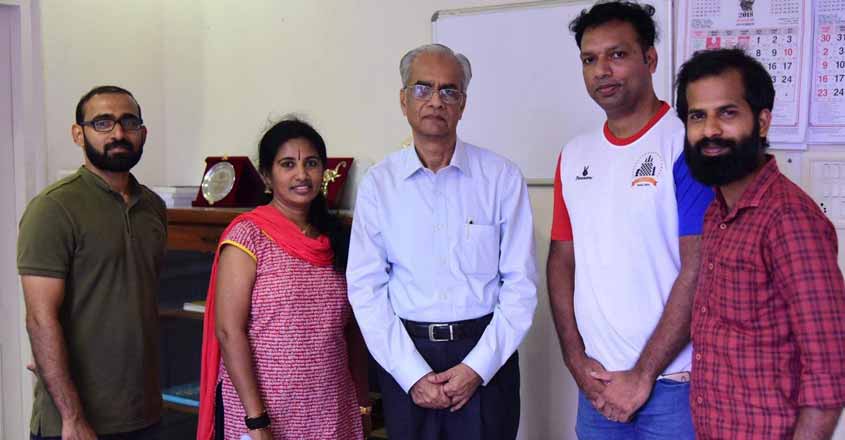 Varghese said it was their love for writing, especially poetry, that made them friends despite being relatives.
Asked about the choice of poets, Varghese said they don't go by any prejudice. "Initially we brought up some known poets in order to establish the page. Nowadays, we publish poems of diverse poets from various generations," he said.
For poet S Kalesh, 'E arangu' is an expression of the new age and a model to be emulated. "One gets an entirely different feeling while listening to a poem recited by the poet himself. E arangu also helps poets reach a wider audience in a shorter period. It also allows one to share his favourite poems with others," he said.
Apart from E Arangu, Jerin has associated with Varghese for the production of two documentaries ('Mupliyam ente gramam' and 'Muthassipathayam') and the publication of a magazine called 'Yuvamithram'. Jerin is also the author of two poetry collections – 'Mazhathulliyum Thoniyum' and 'Mazha Kazhukivachathu'.