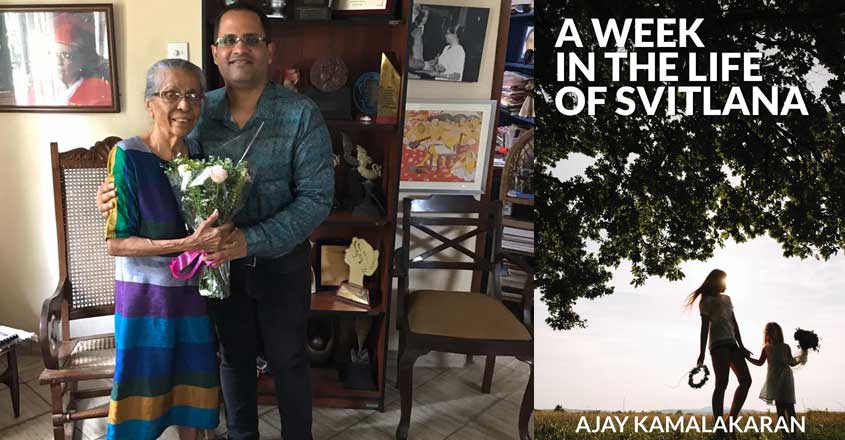 Malayali writer Ajay Kamalakaran's second work of fiction titled 'A Week in the Life of Svitlana' was released in the Sri Lankan capital on Tuesday, November 5, by renowned Sri Lankan author and artist Sybil Wettasinghe.
Kamalakaran's short novel is about the conflicting loyalties of a Moscow-based Ukrainian woman with joint Russian-Ukrainian citizenship. His first work of fiction 'Globetrotting for Love and Other Stories from Sakhalin Island', was published in 2017 and had earned critical acclaim in Russia and India.
At the book release in Wettasinghe's home in the Colombo suburb of Nugegoda, the Sri Lankan writer praised Kamalakaran's descriptive writing and characterization.
The electronic version of the short novel is available worldwide on Amazon and the paperback is expected to be on sale by November 10.