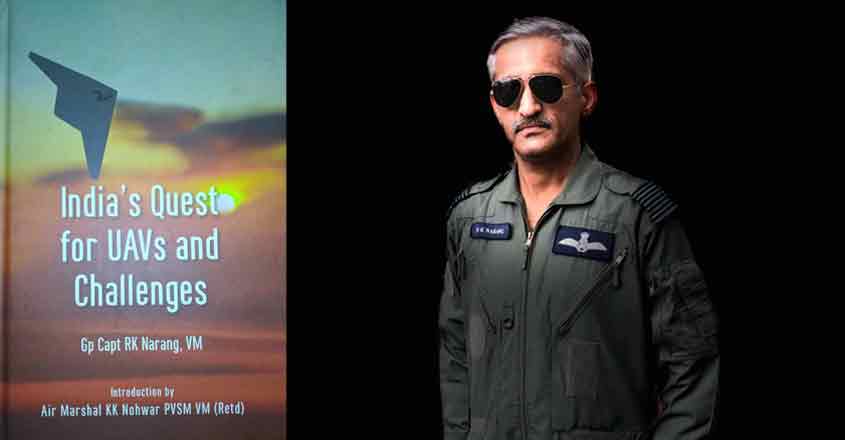 Bengaluru: The aeronautics industry in India must be given the much-required stimulus and priority by the government to create a robust eco system. The 'Design and Make in India' initiative in the aeronautics sector must be propelled to go the distance so that the country becomes a technology enabler in the fields of manned and unmanned aerial vehicles (UAVs).
These are among the many key findings and suggestions put across by Gp Capt Rajiv Kumar Narang, a seasoned helicopter pilot with over two decades of flying experience, in his book titled 'India's Quest for UAVs and Challenges.'
The author, with close to 4700 hours of flying over varied terrains and rotary platforms, has traced the rapid growth of aerospace industry in India and also the prospects in the areas of UAVs. The book is the culmination of Gp Capt Narang's research at the Centre for Air Power Studies, New Delhi.
China Ahead
Pointing at deep inroads by India's neighbours in the fields of UAVs and UCAVs (Unmanned Combat Aerial Vehicles), the book says that China has build in an aviation eco system with an eye on exports.
"The export of ASN series, the CH-3, CH-4, WJ-600 UAVs to Saudi Arabia, UAE, Pakistan, Iraq, Uzbekistan, Tajikistan, Nigeria, Myanmar and Turkmenistan has increased its share in the global arms market. The exports of UAVs would help China to extend its influence into Central Asia, West Asia, Latin America and Africa and build security relationship. It has also developed and upgraded airfields in Tibet and Sichuan, which could improve its ability to undertake long-duration ISR (Intelligence Surveillance Reconnaissance) and ground attack missions against India," says Gp Capt Narang, who was commissioned into the Indian Air Force in 1989.
Tracking India's UAV saga that started in the 1980s, the author says that major industrial players continue to avoid manufacturing such systems.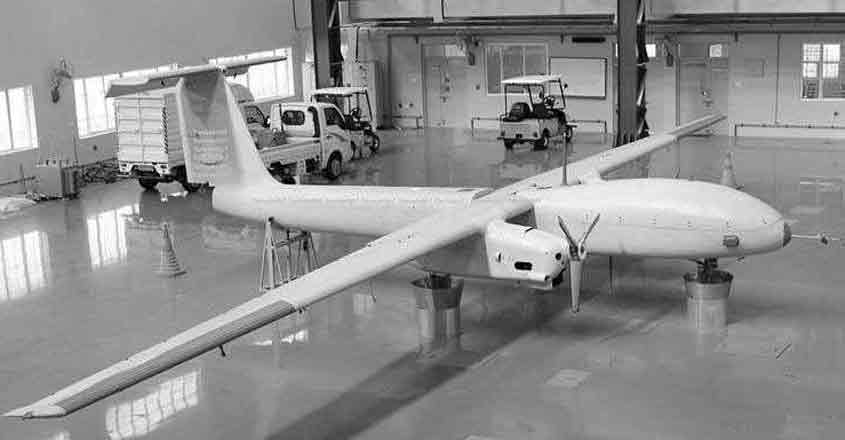 DRDO's unmanned programme commenced in 1980s with Nishant, Lakshya, Panchi and Tapas while NAL designed the Black Kite, Golden Hawk and Indian Eagle. Idea Forge, a private sector firm developed India's first quadcopter UAV Netra in collaboration with DRDO. However, the UAVs developed by the DPSUs struggled to become successful products due to the weaknesses of India's aviation eco-system.
Focused Collaborations
The book strongly recommends that the newly-developed UAVs need to be transformed into successful products by facilitating designers to overcome technological challenges and filling up the gaps through focused collaborations.
"Progressive improvements on home-grown products and placing assured orders with Indian manufacturers would generate jobs, revenue and achieve self-reliance in the manufacturing segment. Indian leadership would need to demonstrate vision and unflinching national resolve to leverage Make in India and SP (Strategic Partnership) initiatives to convince aviation leaders to become partners in core technology areas," says Gp Capt Narang.
Tech Gaps
Giving a roadmap for a vibrant aviation eco-system in India, the book strongly recommends the setting up of Aeronautics University as well as Aeronautics Centres of Excellence in engineering colleges that could fill the gaps in the education system and promote their involvement in aviation R&D.
"The challenge of the aviation sector is lack of synergy among the stakeholders for design and development as well as for procurement. India's aviation eco system has many stakeholders, which are equal in stature without having a higher or independent authority above them to synergize their efforts. India also needs an integrated and coordinated approach to the design, development, production and procurement of civil and military aviation products to utilize the strengths of both sector for the growth of the aviation industry," says the author.
From the hangars of KW Publishers and priced at Rs 1520, 'India's Quest for UAVs and Challenges,' is a good reference book for those keen to chase the story of unmanned systems that has huge potential in both civil and military operations.
(The writer is an independent aerospace and defence journalist, who blogs at Tarmak007 and tweets @writetake.)