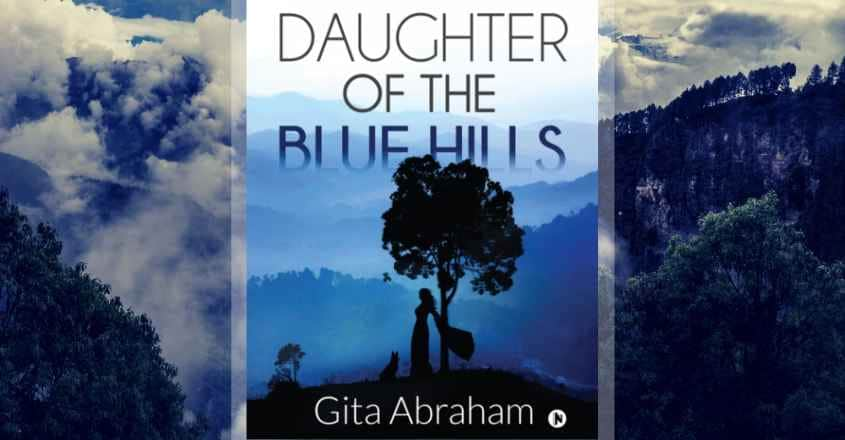 When the Blue Mountain Express that chugged through the countryside, past ramshackle hutments and fields, screeched to a halt at the Mettupalayam station, along with Divya Nandakumar, the young protagonist in the Daughter of the Blue Hills by Gita Abraham, the reader too alights.
From here, they board a journey together, in a stately Ambassador that belongs to Divya's father, to Coonoor, a quaint hill town nestled among the Nilgiri peaks. Tall trees line either side of the road, and monkeys are often seen on the wayside foraging for food.
Like how the thin mist envelops this town, the lives here too are enclosed from the outside world. The only news that seeps here is through its rightful agents, the newspapers and the tea vendors.
On reaching Two Trees or Rosedale, the colonial mansion that sits graciously on lush rolling lawns, we learn that not all is the same here. Divya's father is set to remarry.
Daugher of the Blue Hills follows Divya and her valiant efforts to restore order to her life (and even Coonoor) upended by this recent incursion of an outsider.
While navigating treacherous turns, Divya must also take her love story forward – with Mohan, the boy next door. That is if she manages to crack the enigma that he is.
Drawing familiar tropes – of a distant father, an evil stepmother, and a charming boy next door, Gita Abraham weaves a tale that is as intimate as it is engrossing.
While most of the story takes places in Two Trees (named so after the two majestic eucalyptus trees that stand silent vigil at its entrance), the reader is also offered small glimpses, by way of the characters who have made Rosedale their second home, into the culture of the land.
These "children of toil" - Ranga, the Man Friday of the house; Balamma, the housekeeper; and the irrepressible Cheni - in their methodical working and upkeep of the house, invokes a rose-tinted image of the colonial era – of deep-rooted traditions (evening tea with varkeys) and clubhouses.
Like most of Abraham's works, the characters in Daughter of the Blue Hills have endearing flaws, sometimes filling us with awe and sometimes frustrating us with their self-doubts.
Each chapter tosses by like rolling clouds – sometimes the reader (and the character) is pelt with rain, other times, we are embraced by the warm rays of golden sunshine.
In Daughter of the Blue Hills, Gita Abraham uncovers a time forgotten, when etiquettes mattered and romance was real. By depicting the lingua franca, quirks and folklore of Coonoor in its true authenticity, the author paints a story that is earthly and soothing. Like the much-loved ginger tea on a cold Coonoor morning.
With monsoon now around the corner, Daughter of the Blue Hills is an ideal read, for that kick of nostalgia.