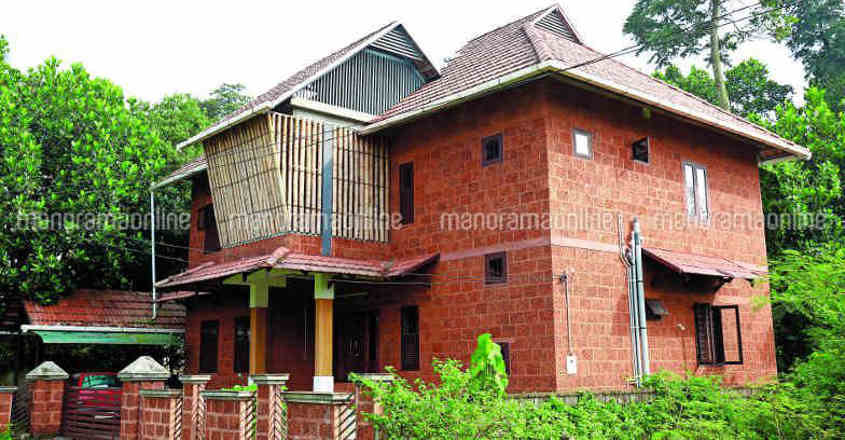 IT professional Sandeep confesses that he dreamed of building an enchanting home which is always illuminated by the pleasant sun rays and is lulled by the soothing breeze.
Now, he is proud and elated that his two storied house at Irumpanam, which doesn't boast of any luxurious features, turned out exactly the way he had imagined.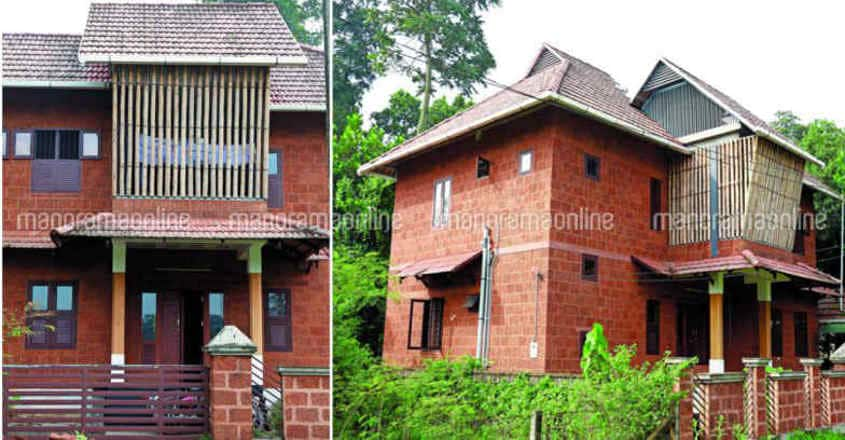 Sandeep, a native of Edappal, had reached the metro city as part of his work, and it didn't take too long for him and family to decide to construct a house here. He works at the Infopark, Kakkanad and wanted a house close to it. The family, thus, purchased a 6 cents plot at Irumpanam, Thripunithura.
Sandeep was keen to build his house in the Laurie Baker style which ensures abundant supply of natural light and fresh air inside the house.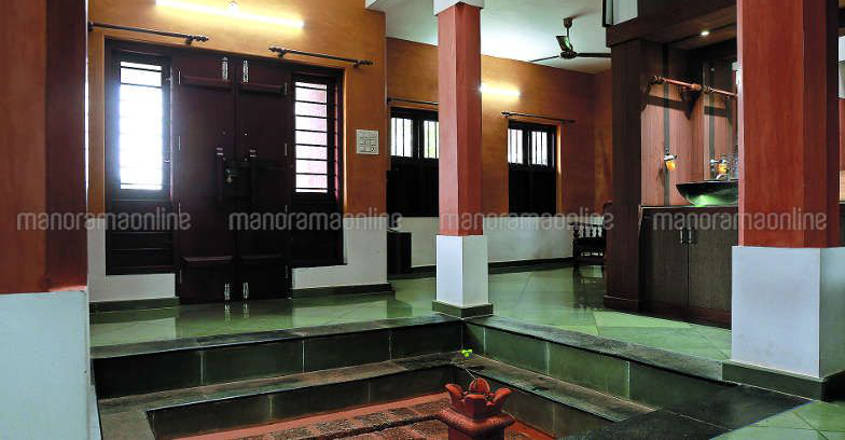 The walls in the interiors are plastered using a unique mixture made of sand, soil, M – sand, lime, bran and a bit of cement. Plastering is done first followed by wood works and other interior works. In the end, the walls would be polished by applying a coating of the same mixture. The exteriors aren't plastered using concrete and emanate the charming beauty of the Laurie Baker style.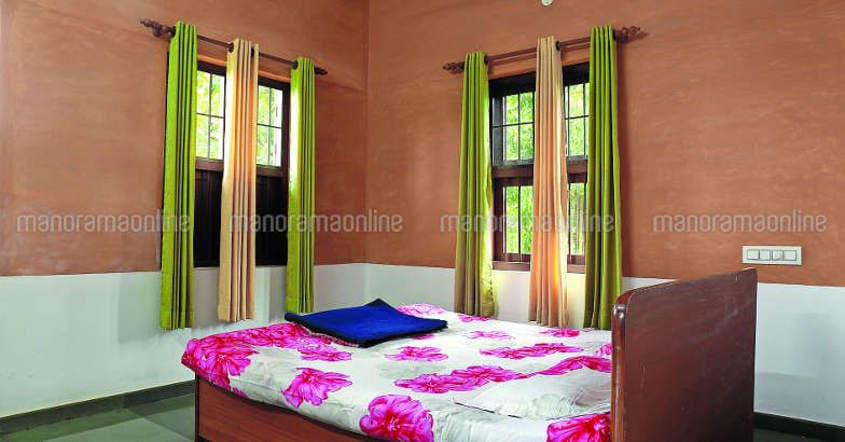 The courtyard and the open kitchen make the house look more vast and spacious. The kitchen and the dining space have been combined into a spacious hall, which is a striking feature in the interiors. There is a bedroom in the ground floor and 2 bedrooms in the upper storey. The upper balcony has been turned into a quaint sit out and is decorated with bamboos, which adds a rustic look to the house.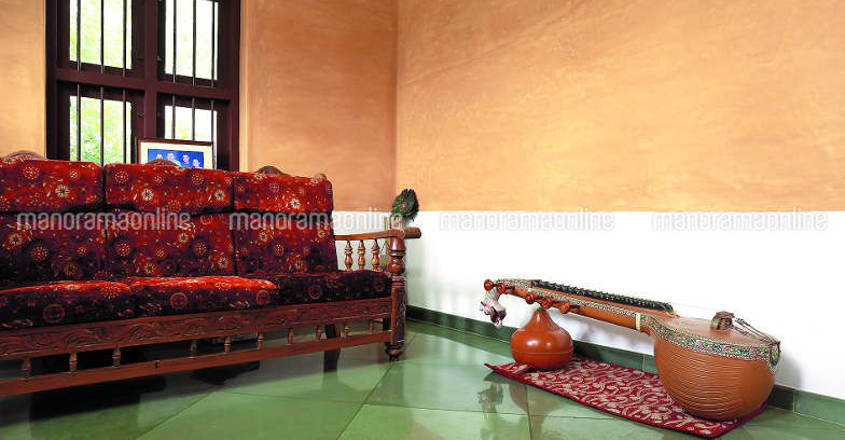 The spaces are wisely utilized by arranging lots of storage areas and sitting spaces. The house is constructed in such a way that the beautiful inner courtyard is the center and all the other spaces are built around it. All the windows are made in wood which contribute to enhancing the regal look of the interiors. The estimated budget of this house is Rs 34 lakhs.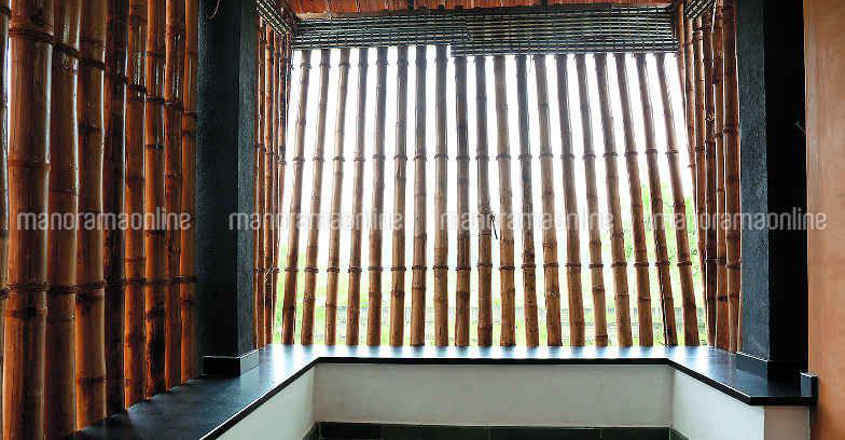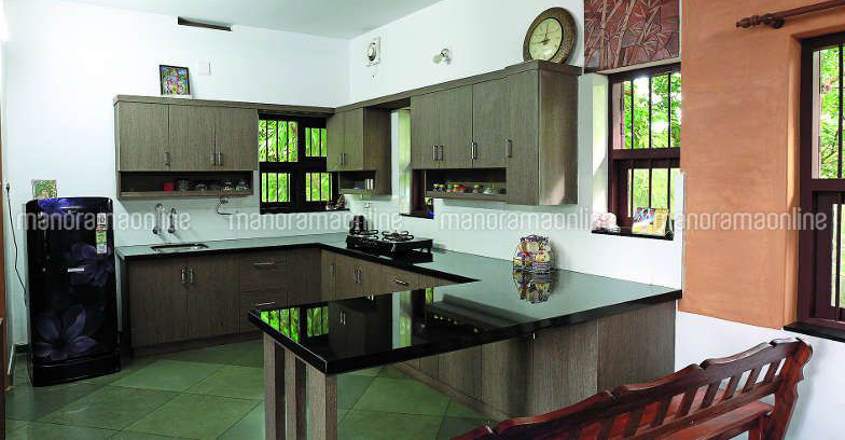 Project facts
Location: Irumpanam, Ernakulam
Area: 1700 SFT
Year of completion: 2017
Plot: 6 cents
Owner: Sandeep
Design: Cosford, Kochi
Budget: Rs 34 lakhs