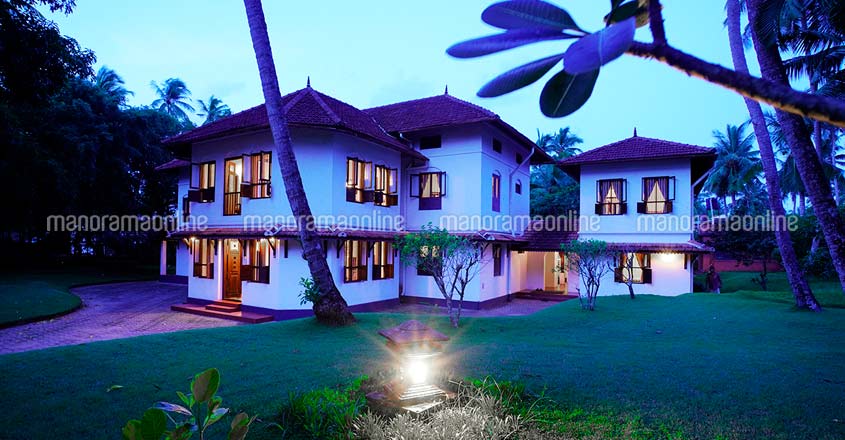 The enchantingly beautiful palatial house, Harivihar, situated at Bilathikulam in Kozhikode, Kerala, is more than 170 years old, donning a significant position in the history of the place. It is here that the royal household of the Kadathanadu kings was based. In the 1950s, a doctor named Appan Nair had purchased the plot along with the house. A large joint family with more than 40 members had been staying in this house.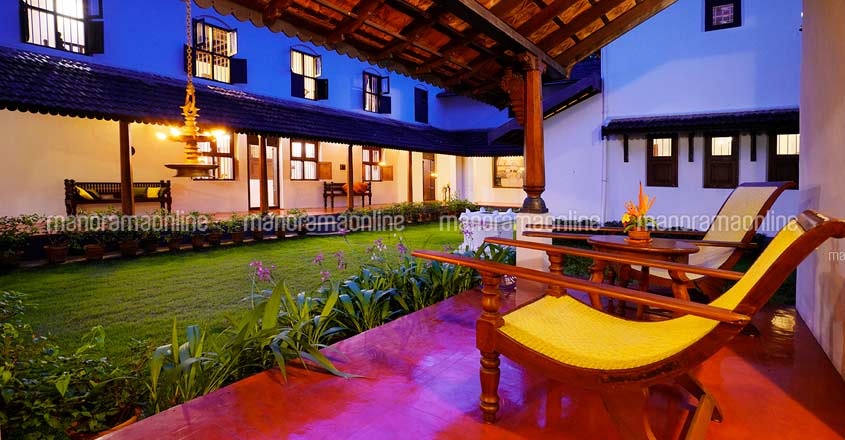 However, the families, in the course of time, had moved out and settled in different places. The house recently had a facelift, without hampering the traditional look of it. Now, the house functions as a homestay cum ayurvedic resort run by the doctor couple Sreekumar and Neetha.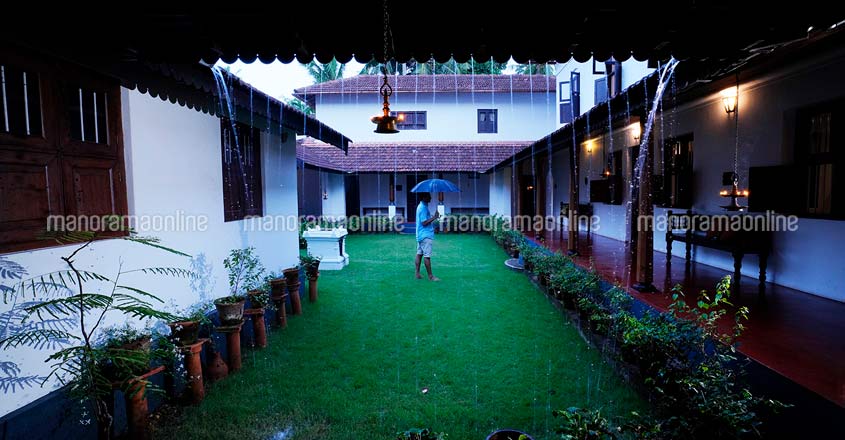 This house is built in the traditional 'padinjatti' architectural style which was once popular in North Kerala. Instead of the prominent style where the inner courtyard is surrounded by rooms on all four sides, here it is open on one side. The house was given a modern makeover by retaining the traditional structure. The rooms are arranged with all the facilities to host up to five guests at a time. The guests who stay at this serene dwelling could enjoy a holistic wellness experience along with the goodness of ayurvedic treatments. There is a room to practice yoga, an elaborate kitchen and a spacious hall as well in this resort.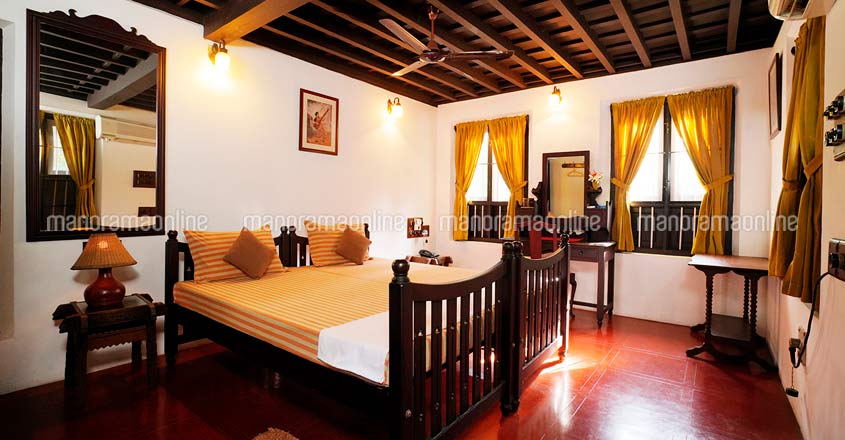 Changes
The walls which were plastered with slake lime are strengthened. The rafters which had are replaced with GI pipe and truss work is done over the roof.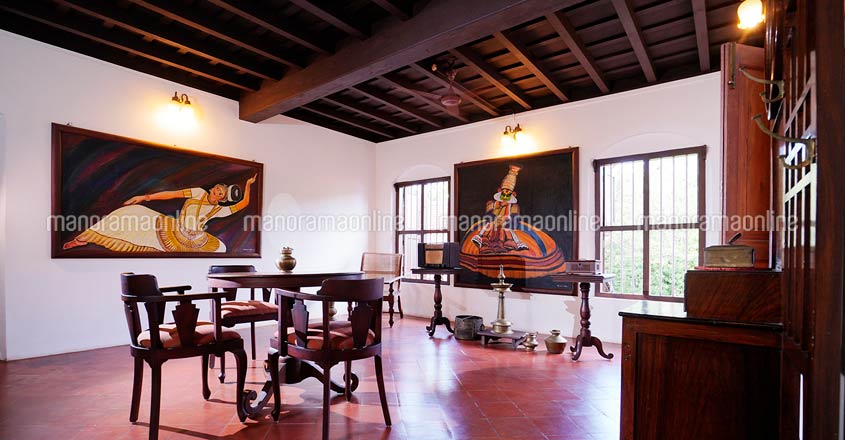 The old roofing tiles in clay are re-polished and used. All the bedrooms are now attached with bathrooms.
The old electrical materials were discarded and replaced it with modern concealed wiring. The traditional flooring is retained by giving it a touch of fine polish. Flooring tiles, exclusively purchased from the historically significant Basel Mission Clay Factory adorn the floor in some rooms here.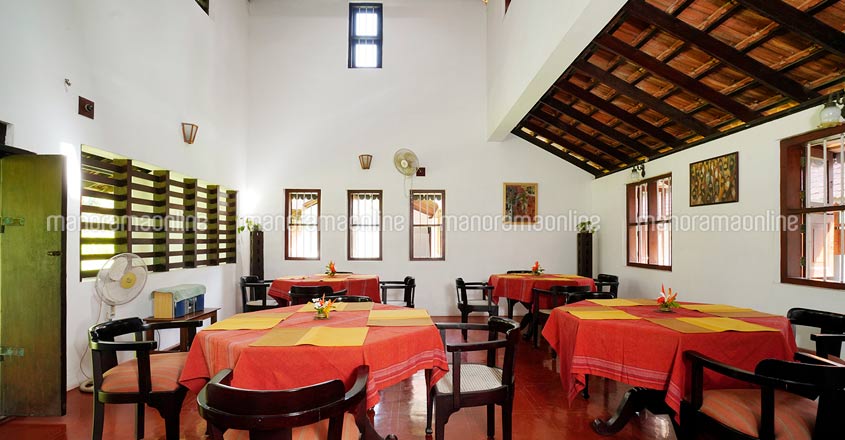 Traditional lifestyle
The unique cultural practices and lifestyles that were seen in the traditional Hindu households are still in practice here. A day in this mesmerizing resort begins by lighting the ceremonial lamp at the 'thulasi thara' (sacred stone platform where the thulasi plant is grown) and ends with an exquisite performance of the traditional art forms of Kerala. There is a beautiful pond here where the guests can take a relaxing dip.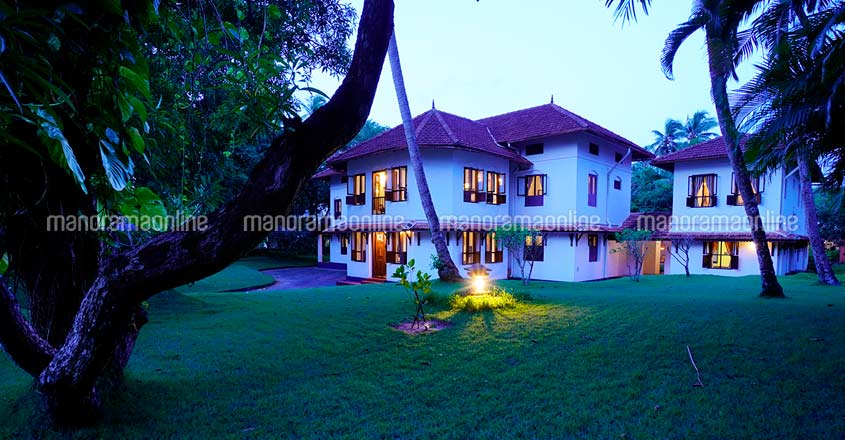 The Harivihar resort has earned the green leaf accreditation, given to ayurvedic resorts for excellence, by the government of Kerala.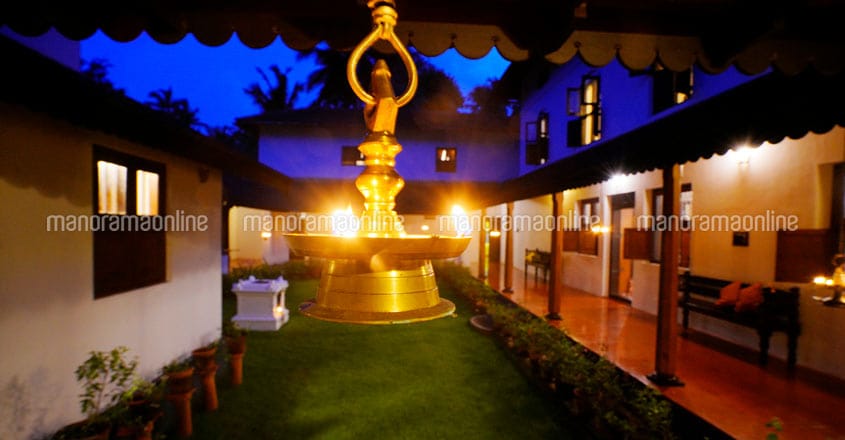 Project Facts
Type – Ayurvedic Resort
Location – Bilathikulam, Kozhikode
Area – 12,000 SFT
Plot – 1 acre
Owners – Dr. Sreekumar, Dr. Neetha, Namitha, Murali
Mob – 9847072203
Architect – Dinesh, Midland Builders