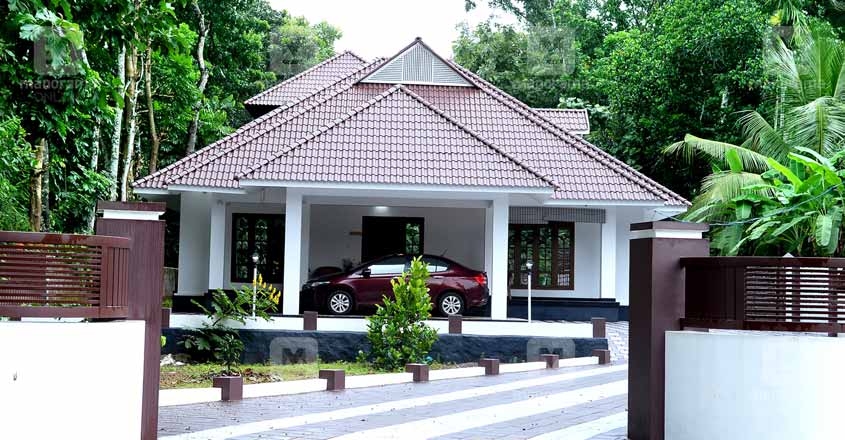 John Mathai, a teacher who works in Dubai, had purchased 23 cents of land beside the Thiruvalla – Kozhencherry main road in Kerala, a few years ago. In 2018, when he decided to build a house there, the area had already transformed into a commercial plot. Many wondered why he wanted to build a house on this plot, which has great commercial value. However, the lush greenery and a well that never dries, made John say with confidence that he wished to construct his dream abode there. John entrusted architect Srikant Pangapadu to design the house, after being impressed with the some of the single storied houses designed by the latter.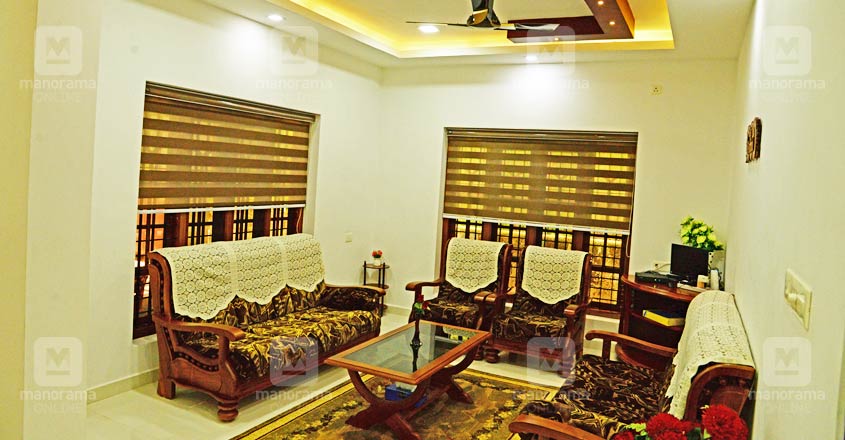 The front of the narrow and long plot is lower than the rest of the area, so that it could be used as a front yard. The house, designed in 2770 sq ft area, has four bath-attached bedrooms besides a servant's bed. The car porch and the long verandah to the west help reduce the intensity of the sun rays that enter the interiors. The adjoining foyer space makes sure that there is enough privacy in the formal living area.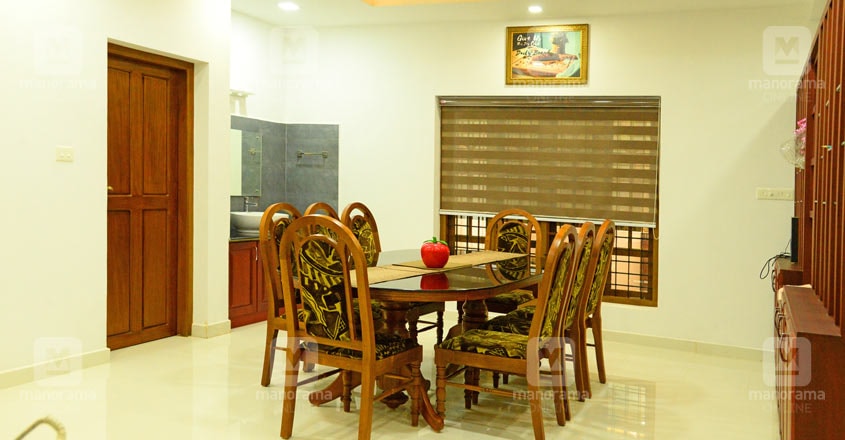 The family living area and the dining space has been designed as part of a spacious hall. The pergola ensures that the interiors are illuminated with pleasant sunlight for at least 12 hours in the day. Besides, it also lets in lots of cool breeze as well. The prayer area too is arranged in this space.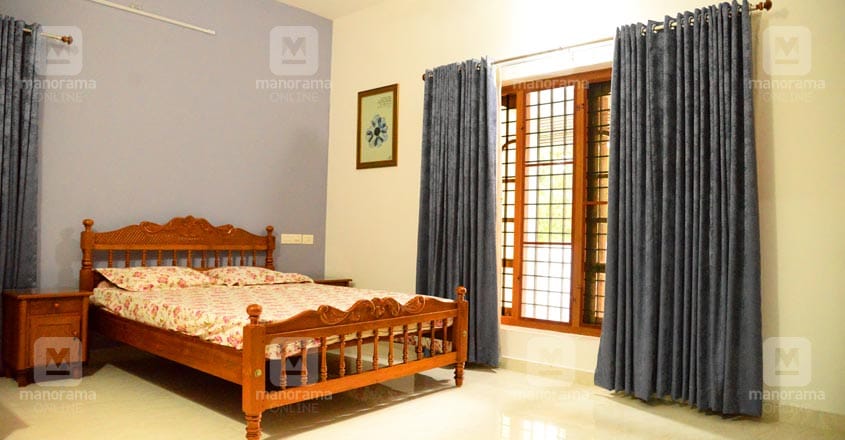 There is a small breakfast table in the kitchen where the family members enjoy hearty meals together. Besides a store room, there is an adjacent work area as well. A stairway from here leads to the upper truss roofed area.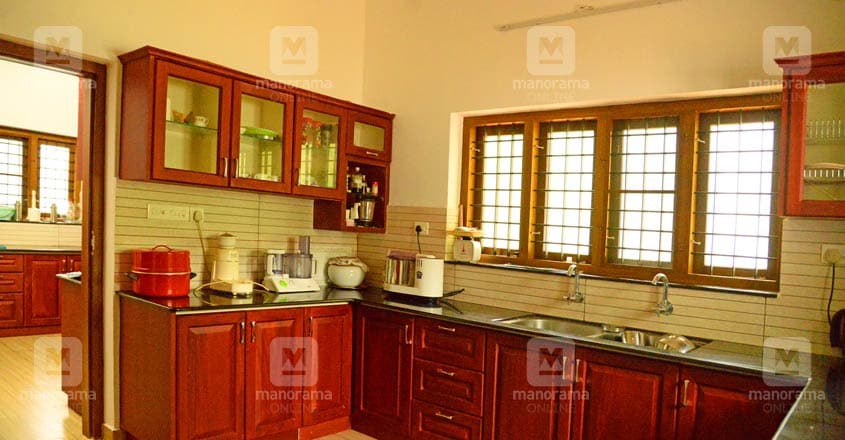 Truss work has been installed on the flat roof. This area has been turned into a spacious storage space and a home gym as well. The elevation exudes the elegant charm of the traditional architectural style. Meanwhile, the interiors feature the chic modern style.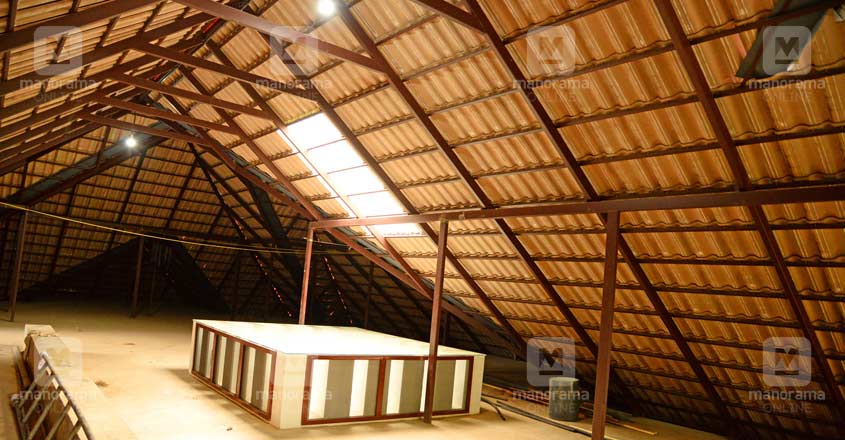 The well which supplies clean water, round the year and the trees that already stood on the plot have been retained there. The charming house is constructed without disrupting the natural structure of the plot. Those who were skeptical, in the beginning about constructing a house here, are now thrilled to see such a beautiful house, with all the modern facilities.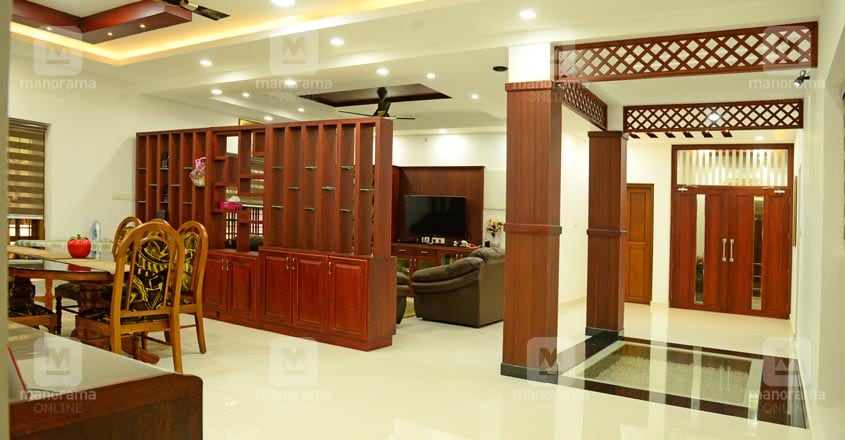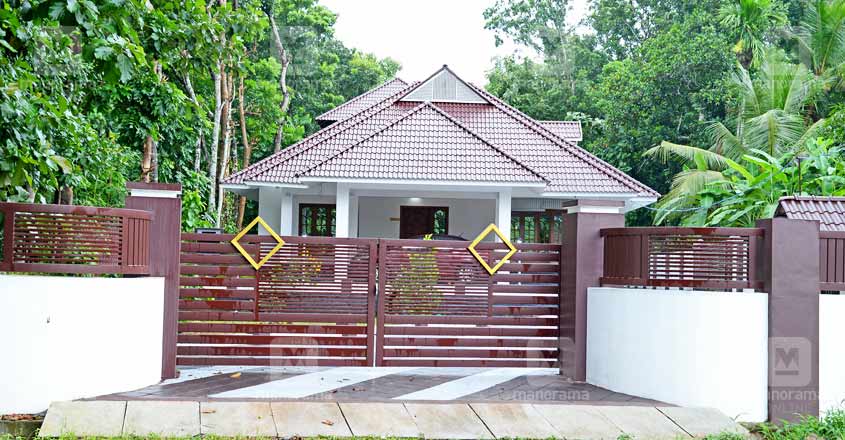 Project Facts
Location – Thiruvalla
Plot – 23 cents
Area – 2770 SFT
Owner – John Mathai
Contractor – Sreekanth Pangapadu, PG Group, Kanjirappily
Mob - 9447114080