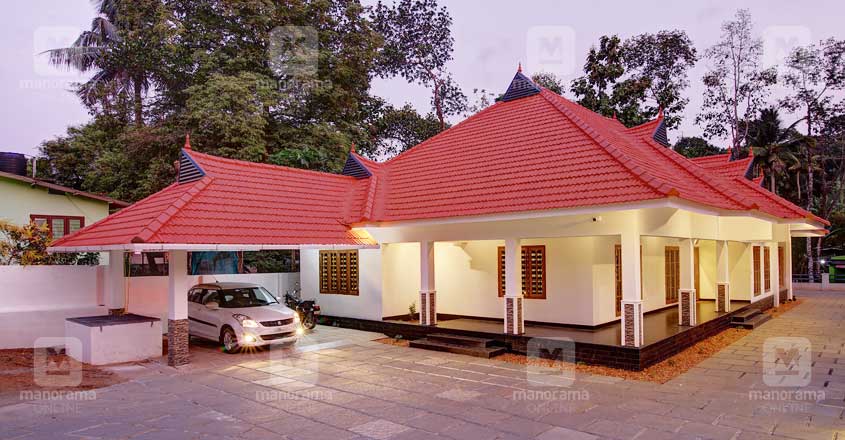 This beautiful dwelling in Vakathanam in Kottayam district in Kerala features an enchanting blend of traditional and modern architectural styles. While the bucolic countryside sets the perfect backdrop for the house, the location is not too far from the town.
The owner of this single-storied house didn't have any demands as regards the features and gave the designer complete freedom to come up with an elegant and practical design. The family, however, is incredibly happy that the designer had honoured their trust by building the most beautiful abode which perfectly suits their interest and preferences.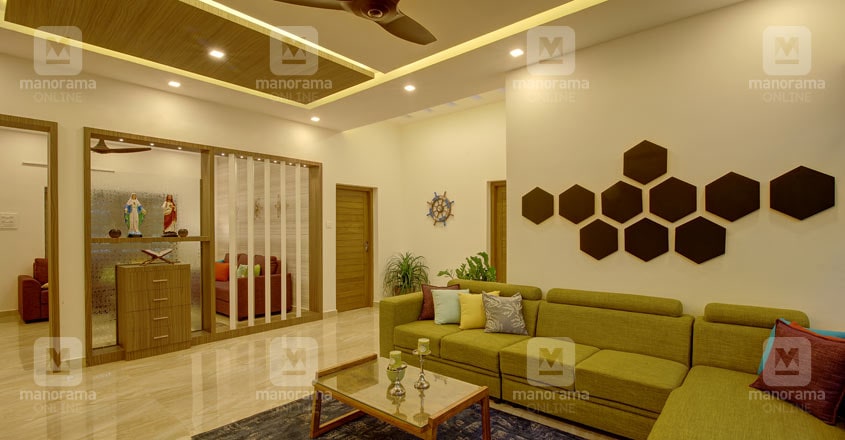 The exteriors of this house, with its sloped roof, surrounding verandah and pillars, exude a traditional charm. However, the interiors are designed following the contemporary styles which look chic and classy.
Engineer AL George has designed the elevation of the house. Meanwhile, the interiors are stunningly designed by Wood Nest Interiors. Though the interior spaces are designed in the open style, partition walls are installed to ensure enough privacy.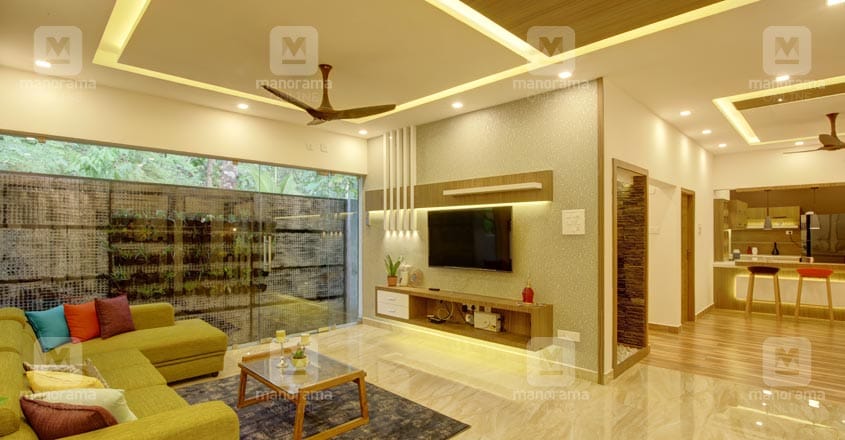 There are formal and family living areas, dining space, kitchen with an adjacent work area and 4 bath-attached bedrooms in this beautiful house. A partition separates the formal living area and the rest of the common areas.
An L-shaped couch that adorns the family living area adds a pop of colour. An entire wall here has been lined with glass panel with an opening. A vertical garden is arranged beside it.
Tiles with Italian marble finish, paved on the floor, add an elegant charm to the interiors. Huge windows light up the interior spaces in pleasant sunshine.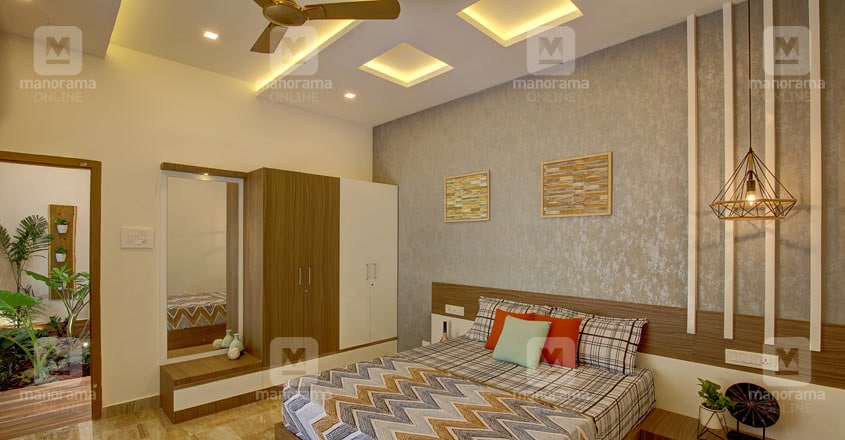 The stunning courtyard is the highlight of the dining space. Indoor plants add a hint of greenery here. Natural light come in through the pergola ceiling. Wooden tiles are used on the floor in the dining cum kitchen area.
The kitchen is spacious and has all the modern facilities. A breakfast counter separates the kitchen and the dining area. The counter top, which is paved with nano white, has been extended to the breakfast counter. The cabinets and its shutters are made using UPVC.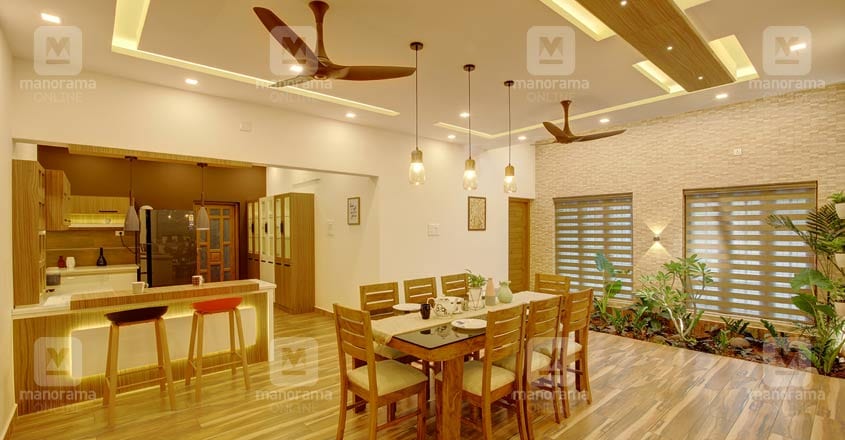 All the four bedrooms are vast and spacious. The attractive wall papers make the rooms stand out. The wardrobe units and the dressing areas are all arranged based on the concept of 'spacious beauty'.
The interior designers have done an impeccable job by constantly communicating with the family members to know about their likes and dislikes. Besides, they have also made amazing choices, while designing the house, which obviously impressed the family.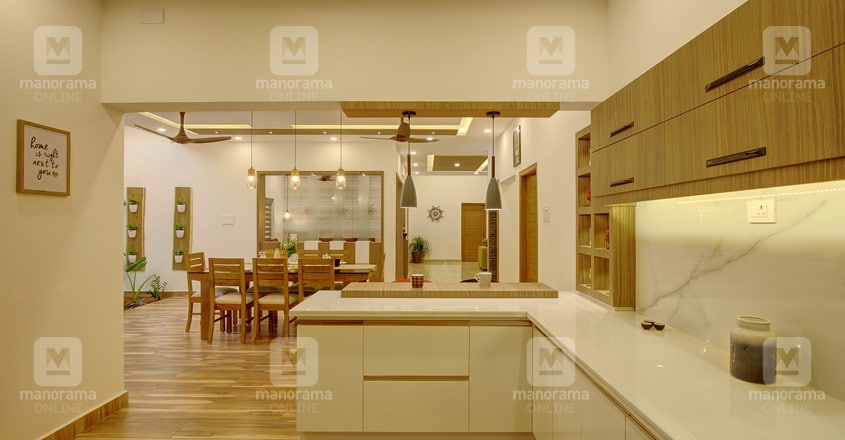 Project Facts
Owner – Tony Thomas
Location – Vakathanam, Kottayam
Area – 2800 SFT
Design – Wood Nest Interiors, Chalakkudy, Thrissur
Mob - 9746585142