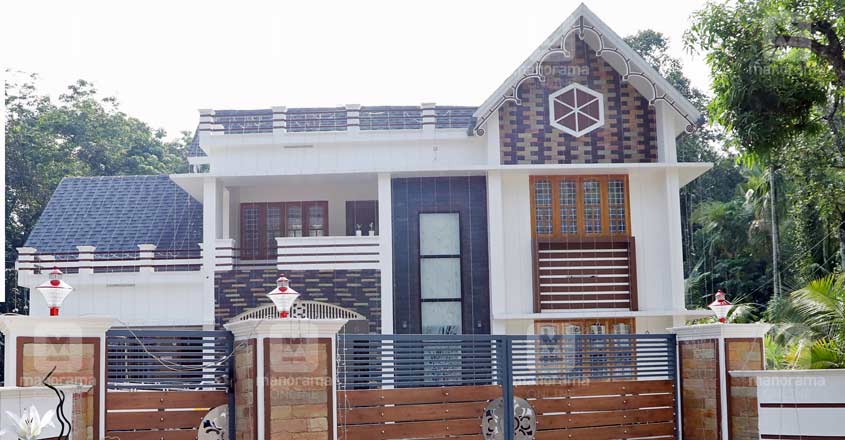 Like every Keralite expat Mathew Daniel too had wished to build his dream dwelling in his home town in Kerala. It was vastu expert Manoj S Nair who drew the plan of Mathew's brand new house at Kaipattur in the Pathanamthitta district. This amazing house features an elegant blend of Victorian and modern architectural styles. The exteriors feature simple designs and don the pleasant off – white hue. Shingles are paved on the roof. Meanwhile, the natural stones paved on the front yard lend a rustic charm to the overall look of the house.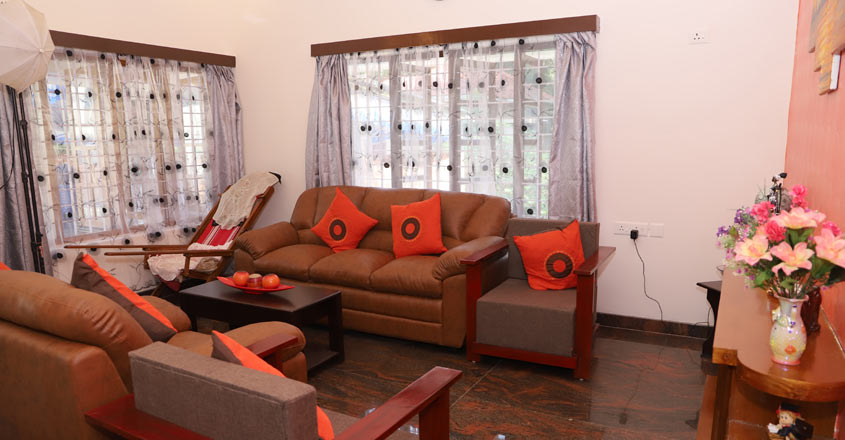 The car porch is built inside the house and the imported automatic wooden door is the highlight of the exteriors. After parking the car here, one can enter the house through an inner door that connects the porch.
The prayer area is arranged by highlighting a wall in the spacious hall using elegant texture paint. Granite is paved on floor in all the rooms.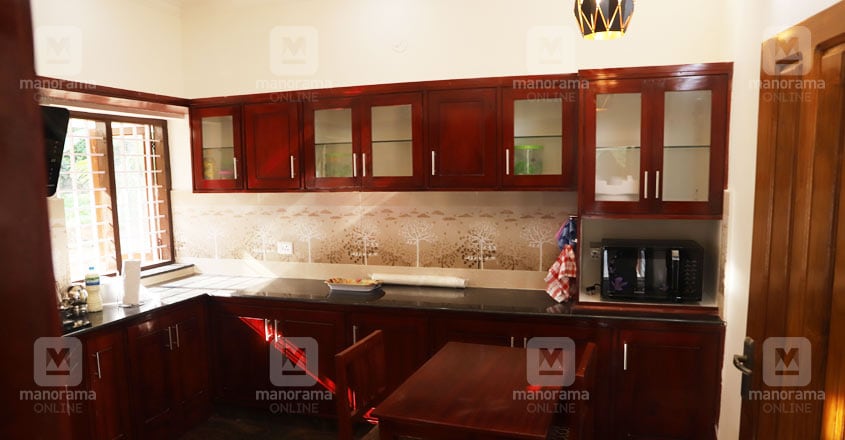 The beautiful house, built in 2900 sq ft area, has a car porch, formal and family living areas, dining hall, kitchen with adjacent work area and 4 bedrooms.
The bedrooms are bath-attached with separate dressing spaces as well. Gypsum false ceiling in minimal style is installed in the interiors. The ceiling is highlighted using LED lights that make the interiors look pleasant and cozy.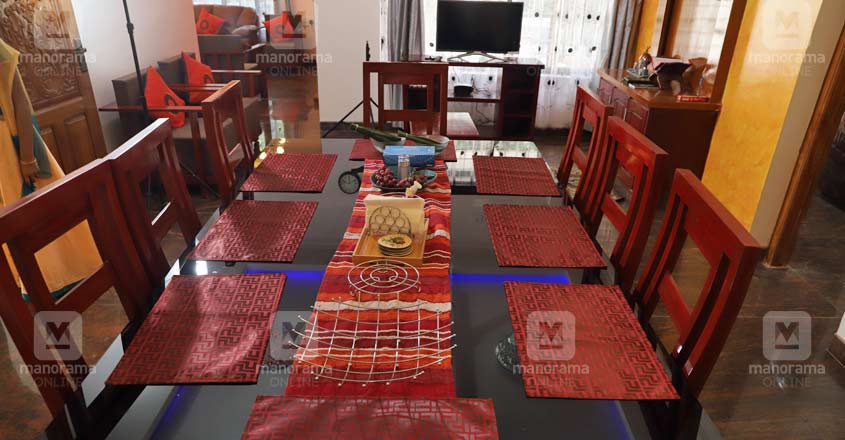 The spacious dining table can accommodate up to 8 guests. A wall in the formal living area is highlighted using texture paint and is adorned with a mesmerizing painting of nature.
The kitchen cabinets are custom-made in marine ply and mahogany. Granite is paved on the counter top too. A small breakfast table and an adjacent work area complete the kitchen.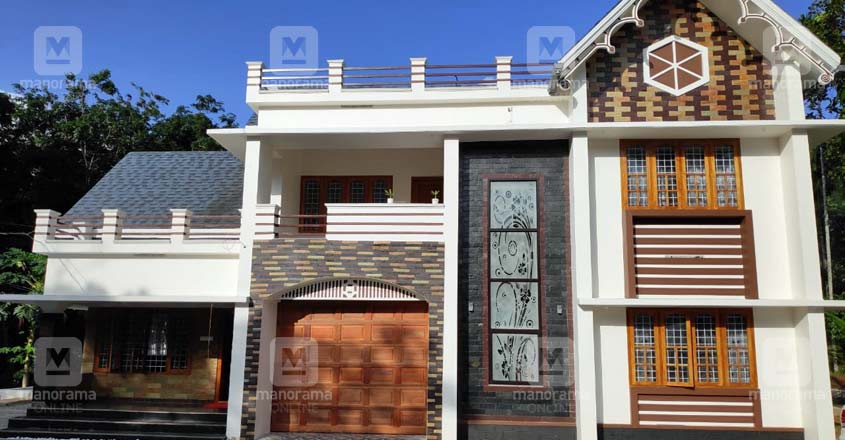 As Mathew was abroad while the house was being constructed, he resorted to WhattsApp and other social media platforms to communicate with the architect. Every detail about the construction including the changes that needed to be made in the plan, building materials and the budgeting were communicated through the WhattsApp. Mathew regularly received pictures and videos of the house in all stages of its construction. Mathew says the family is truly indebted to the WhattsApp, besides the designer, for helping them build their dream abode.
Project Facts
Location – Kaipattur, Pathanamthitta
Area – 2900 SFT
Owner – Mathew Daniel
Designer – Manoj S Nair
Year of completion - 2019