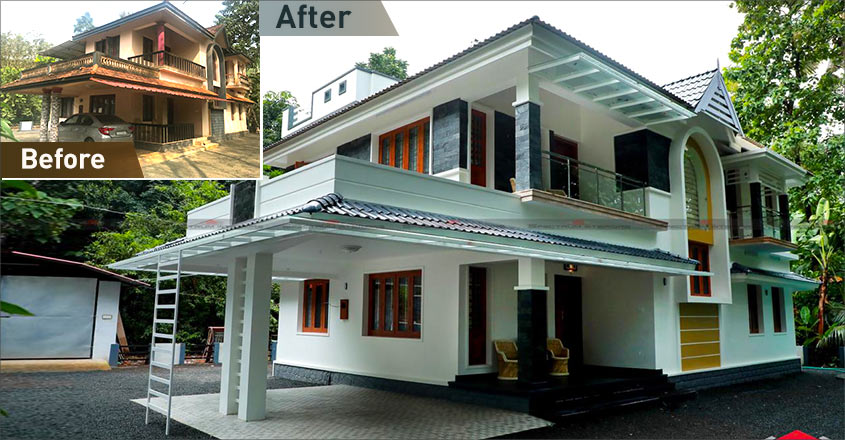 Roy's house at Koothattukulam was built around 28 years ago and it didn't have any stylish features that suited the modern times. The owner had then decided to demolish this structure and build a brand new house in its place. However, designer Linson Jolly dissuaded Roy from demolishing his house. Linson promised to help Roy renovate his house by including contemporary features and make it look as amazing as a new house. Besides, renovating the house would avoid huge chunks of concrete waste as well.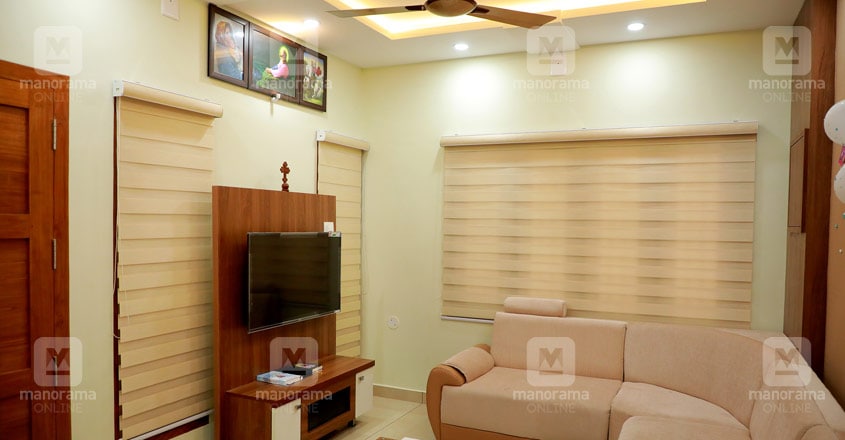 The old furniture, ceiling works and the light fittings are replaced with new ones to give the house a contemporary look. A bedroom and a bathroom are additionally constructed. The rest of the bedrooms and the bathrooms have been given a tremendous makeover by redecorating it with attractive wall papers and other furnishings. The renovation works were completed well within the budget that had already been agreed upon.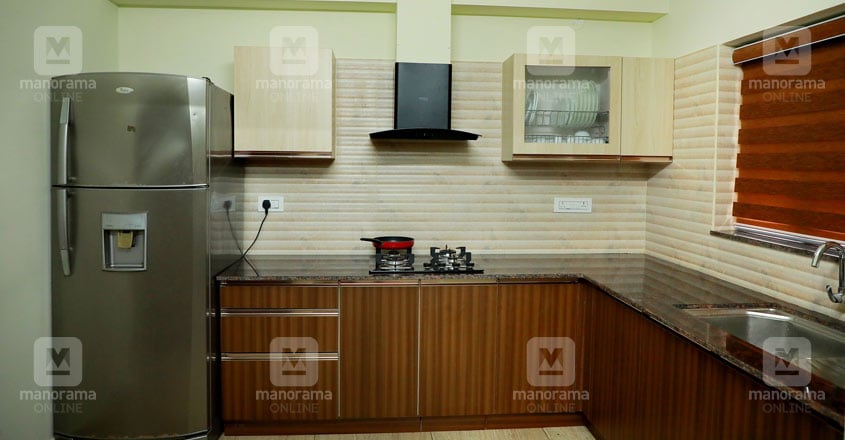 The living area, dining space, kitchen and the bedrooms are all transformed into stylish spaces that have all the modern facilities. Interestingly, all these changes have been made by strictly following the rules of the vastusastra.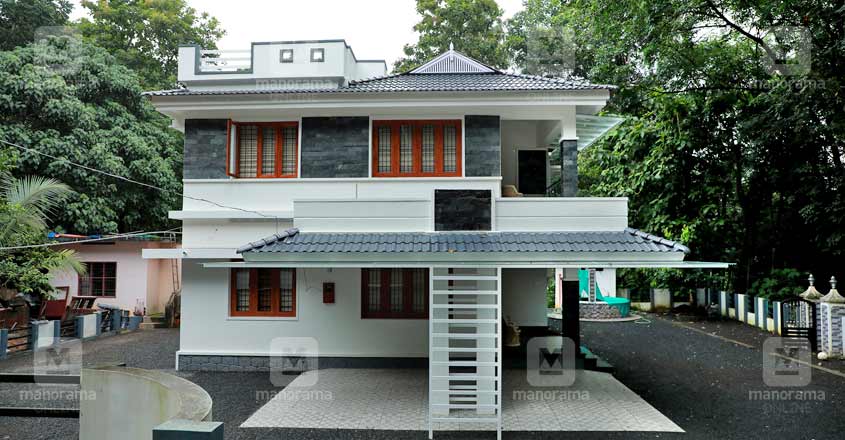 The family who had initially decided to demolish their old house is elated by the stylish makeover of the house. This house is a fine example of how an old house could be easily renovated to suit the contemporary times.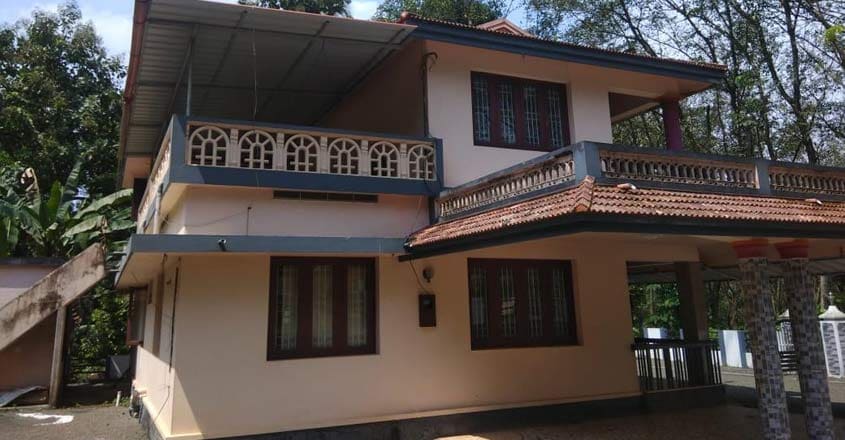 Project Facts
Location – Koothattukulam
Plot – 60 cents
Area
Old house – 2250 SFT
Renovated house – 2550 SFT
Owner – Roy
Designer – Linson Jolly
Delark Architects, Aluva
Ph - 9072848244