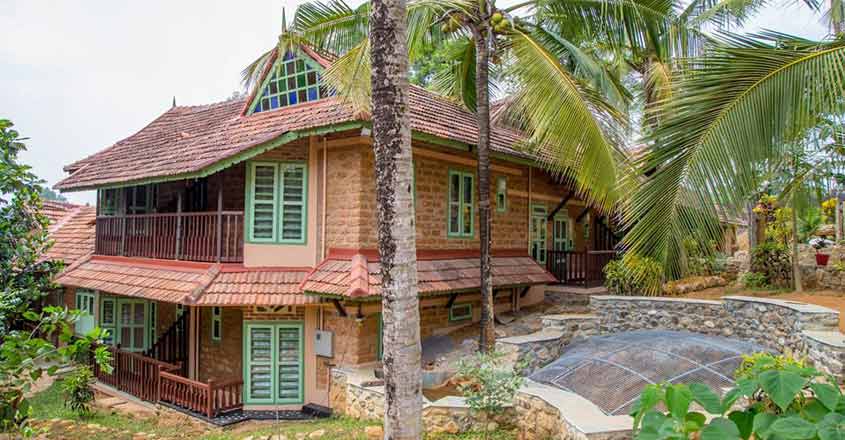 Nestled in the greenery sprawled across 12,000 square feet of land in Pathanamthitta's Mallapally taluk, Kerala, rests India's largest recycled house. Not a single tree was butchered or a rock crushed to build Biju Abraham's 'Oor', which sits harmoniously on an undisturbed terrain. The house made from recycled waste includes wood aged between 50 to 950-years, procured from 24 old buildings.
"I used to go to auctions of all old, abandoned buildings They included school buildings, churches, government hospitals, an old train shed, etc. Every element of utility in those buildings-- stone, scrap of wood, glass--was used for Oor including existing doors and windows, frames, wooden beams, tiles and bricks," says Biju.
Oor which means hometown in Tamil, was constructed when Biju returned to the quiet solitude of his ancestral home in Mallapally after 28-years in Delhi to look after his aged parents. He later found that several of the elderly citizens in the area were alone as their closest kin lived abroad.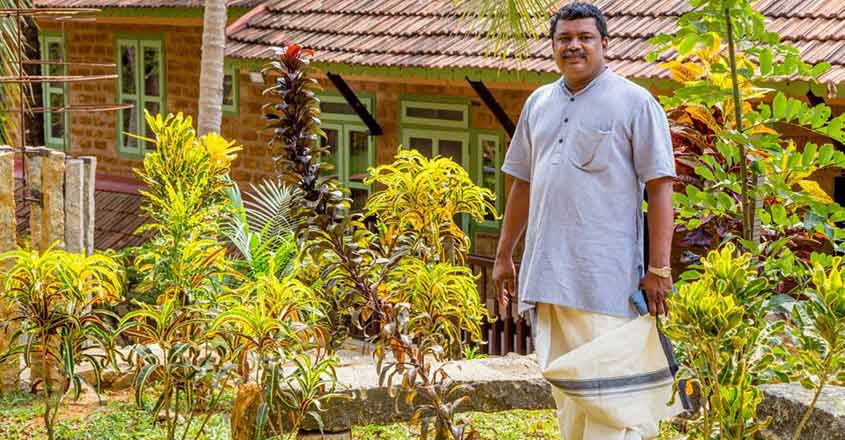 "When I reached Kerala, I realised that many senior citizens here had nobody to care for them. There were no adequate facilities close by either," which prompted him to start his care facility, keeping intact the traditional style and terrain of the land.
The 15-room mud and brick structure called Oor- Abraham's Homeland, has been sensitively crafted to produce the environmentally rustic house, with glass bottles, coconut kernels, brick and tiles as decor.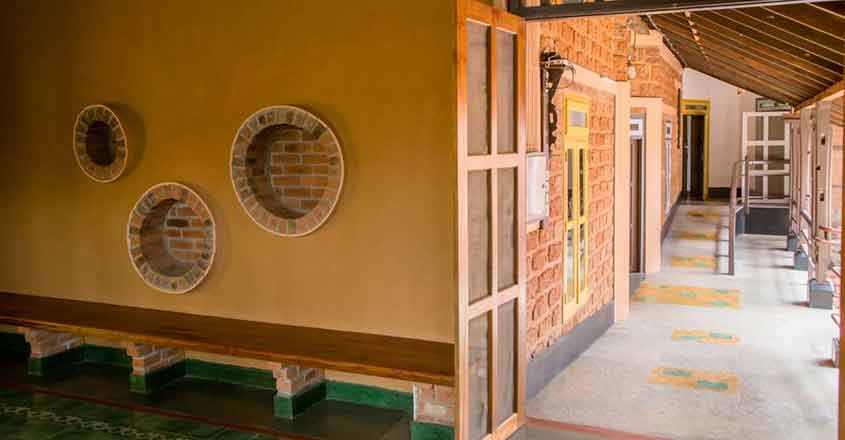 "Cement was first introduced in India in 1886 prior to which we only used natural and sustainable resources to build our homes. In the olden days we were much more connected to the earth and the environment and I have tried to abide by this while building Oor," says Biju Abraham.
Oor took 27 months to construct and was done with the help of architect R D Padmakumar and many sustainable ideas were given by the Centre for Social Development Studies.
The traditional house, which draws inspiration from his extensive travel and the diverse heritage of his laborers, is a mixed brew of different Indian cultures.
"My travel exposed me to myriad forms and styles of architecture. The traditional village design particularly attracted me. Some of the laborers also brought in their own native styles and designs. All the items used are completely second hand and shows us, especially the young, that we can use existing material to create something new," adds Biju to whom sustainability and conservation play a pivotal role. He adds that students and researchers visit Oor to study his plan in hopes of replicating the idea.
The two-storied building includes several furnished rooms with cupboards, tables and beds made from recycled wood, and solar-powered water heaters.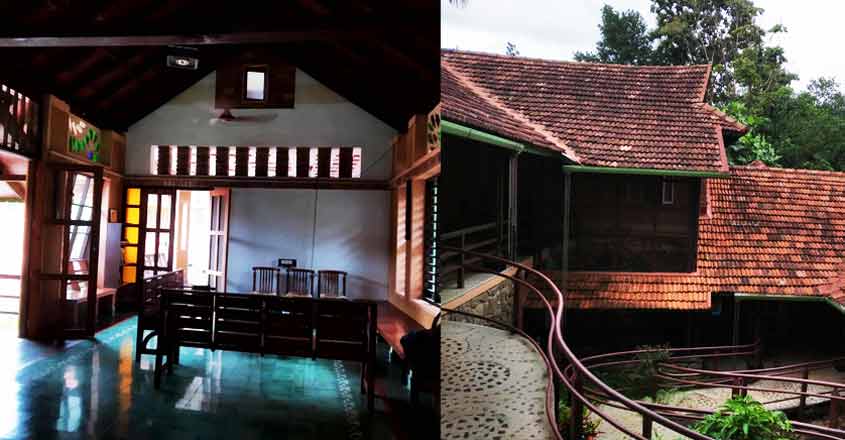 Biju points to a mosaic of colored glass, in a large unfurnished room on the second floor. The steeping wooden roof is elongated and high while the rest of the room differs from the traditional Kerala design. He explains that the architecture used is Kashmiri, inspired by his visit there many years ago.
He then calls attention to a quaint wooden window dating back 300-years, procured from the now demolished Tharavad in Thazathangadi, Kottayam.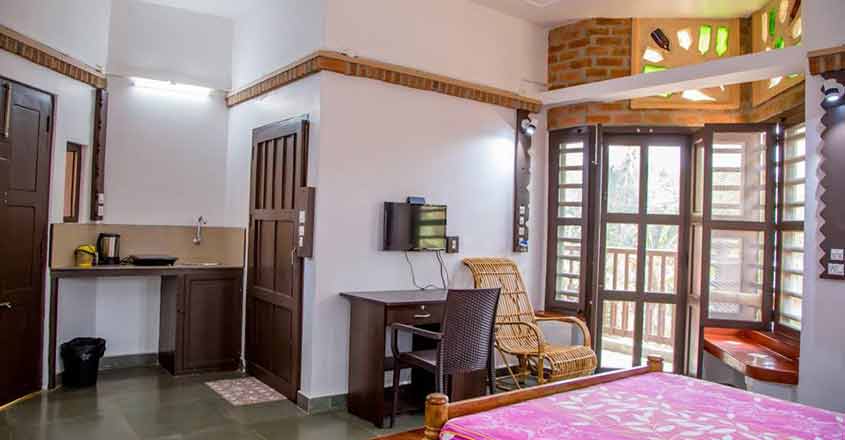 In another room on the first floor, with more mosaic glass, neon infiltrates through different shades of brown. Biju later adds that this is a mosaic of aged wood from beams and windows of different age groups, the oldest being 900-year-old beams. Outside the house vegetation grows on one side and an amphitheater on the other. Above this are strung several recycled buckets with lights powered by solar energy.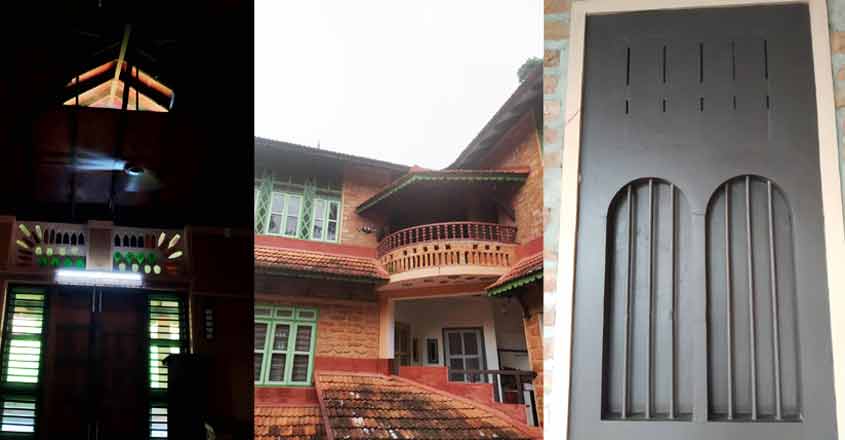 Biju Abraham's exemplary story showcases how land can be used with compassion and respect. He built a sustainable, eco-friendly for a bunch of elderly members abandoned by their kin, hoping that he could inspire people to follow his suit.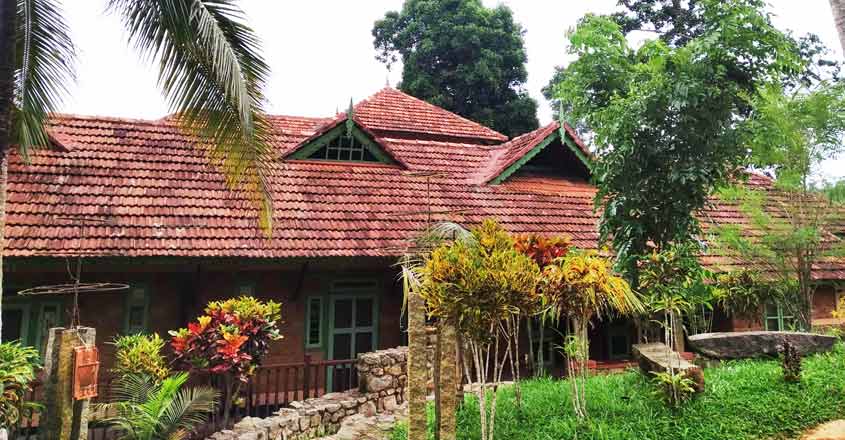 "I really want people to take an example from this house and hope that young people start paying more attention to nature and their roots," he adds.