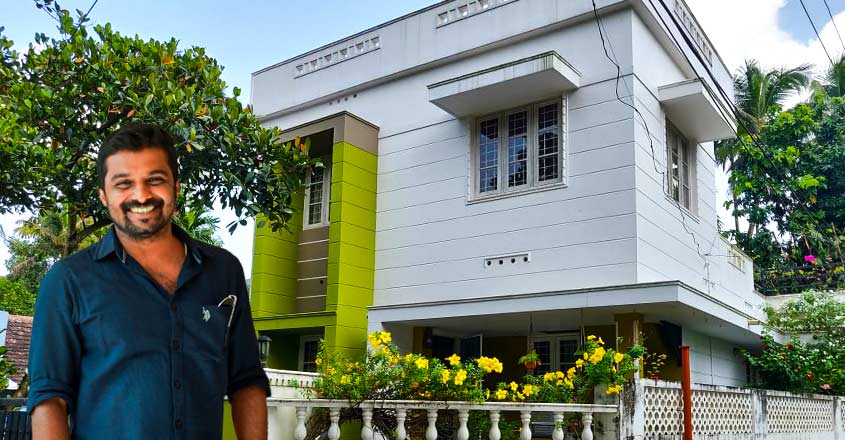 Actor Sudhi Kopa, with his natural acting abilities, has become one of the favourite actors of the Malayalam cinema lovers. He has always confessed his great love for the films, plays and also the cities where he grew up. The busy actor's screen name Kopa is in fact a portmanteau of Kochi and Palluruthy. He recalls some of the most amazing memories about the houses where he spent his childhood and also his struggles and survival as an artist.
Memories begin
Sudhi was born into a family which struggled to make the two ends meet. His father Sivasanakara Pillai worked at the Travancore – Cochin Chemicals and his mother Santakumari was a homemaker. He has a sister whose name is Sandhya. "We lived in a small rented house in front of the Jayalakshmi Theater in Palluruthy when I was a small child. My relationship with cinema started since then. My father was also a theatre and ballet artist. That is how I made my debut on stage. When I was in school, I used to act in plays and with the money that I got as remuneration, I would go for the movies," recalls Sudhi.
Leaky house
The family bought an old house in Palluruthy a few years later and moved there. Sudhi remembers it as a small house with tiled roof and walls built using unplastered laterite stones. "The rooms in our house were very small and congested. During summer, we would spread a cotton cloth on the floor and sleep on it. The house leaked during the heavy monsoons. The rains brought lots of mice and mosquitoes into the house. We used to cover the spots on the roof where it leaked using X - ray sheets. There wasn't much space in the house to host guests. However, we were very happy despite all these struggles. The family was struggling financially at that time. However, our dream that we would be able to live in a better house, in the future, is what gave us the hope to survive," notes the actor.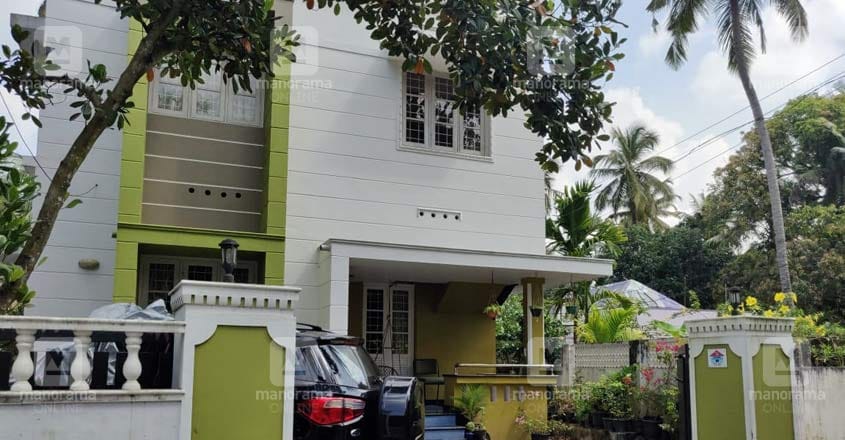 Though Sudhi had begun his career through the amateur plays, he had always been passionate about cinema. He did a blink-and-miss role in the super hit movie Sagar Alias Jacky. It was the role in the movie Amen which became a breakthrough in his career. Movies Porinju Mariam Jose and Unda too earned praises for the actor. Sudhi has been able to do more exciting roles in the last two years making him one of the most sought after actors in the industry.
Mortgaged house
"We built our new house after demolishing the old one. For eight months when the new house was being constructed, we lived in a mortgaged house. The rent for the houses in Kochi cannot be afforded by the common people. So, hiring houses for a mortgage is an alternative way. You could live in a house by paying an advance amount. You would, however, get that money back when you leave the house," explains Sudhi.
Sudhi says that he had opted to hire a mortgaged house as he had seen many of his friends struggle, constantly shifting rented houses. It is the moving of household materials that he finds extremely difficult.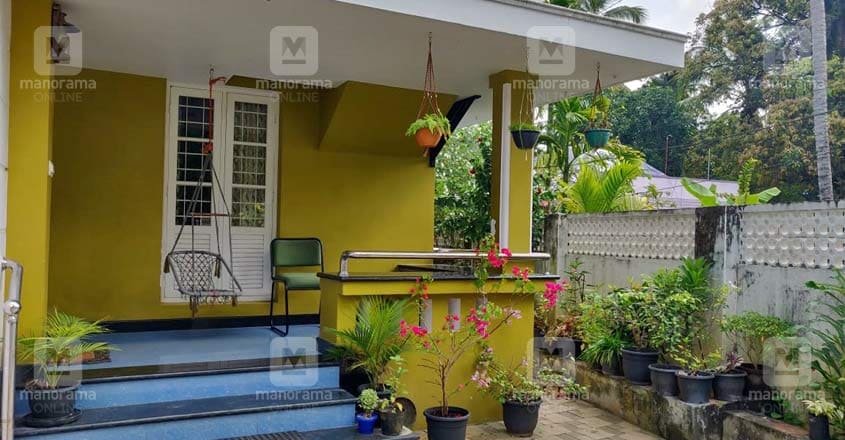 Dream come true
It's only been eight months since the family moved into their brand new house. The construction of this beautiful house was completed on a moderate budget of Rs 20 lakh. This double storied house has three bedrooms and all the other required facilities. Sudhi admits that constructing a new house was truly a unique learning experience. "Sometimes, I would get a call saying that there was a shortage of cement, when I am ready for a shot, with the makeup on. I learned a lot of things including how to spent money wisely. Mistakes happened; however those were lessons. I think it would be easier for me if I build another house in the future. I am extremely grateful to theatre, cinema and also to the audience," says Sudhi.
Family
Sudhi's wife is Vinita. The couple has named their only son Yayati, after one of the ballets in which the actor's father had acted.