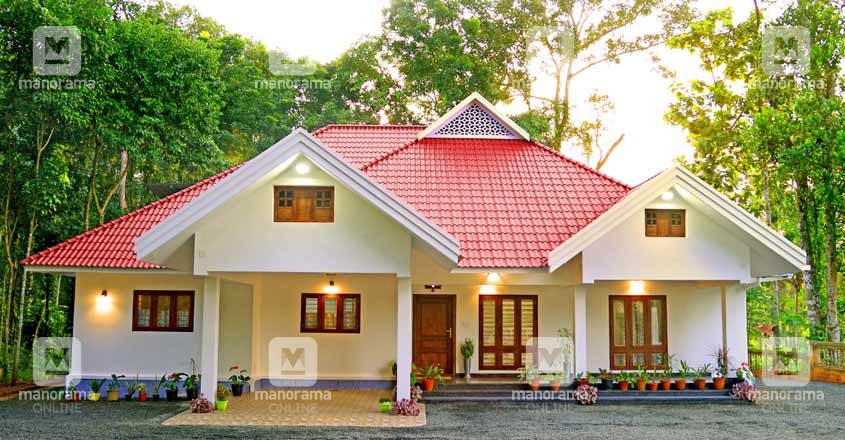 Mathew Thomas and Linda, who are college professors in Pala found the perfect plot to build their dream dwelling, in Mutholy which is closer to their college. They wanted a simple house with three bedrooms that suited their budget. They had approached engineer Srikant Panagapad with a clear idea about their requirements.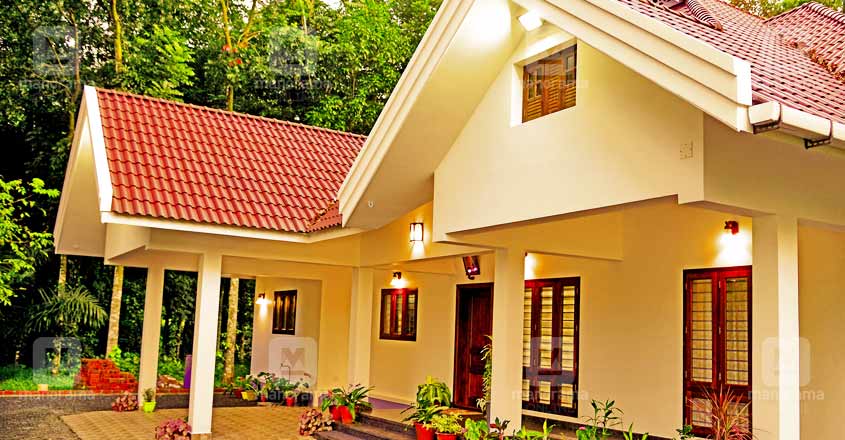 The family agreed with the designer's opinion that a beautiful house, with three bedrooms, study area and other facilities should be built in a single storey. The long verandah and the car porch that projects from the façade give the elevation, a chic contemporary look.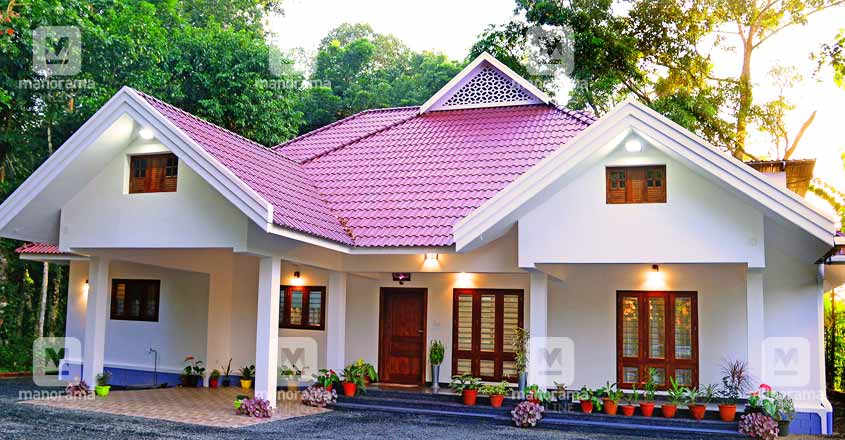 The formal living area is designed by ensuring enough privacy. The design feature with CNC cutting that is installed on the middle of the roof adds a touch of traditional charm.
It is the family living cum dining area that is the highlight of this stunning single storied house. The huge window which is 8 inches long and wide is made using UPVC. This window ensures amazing supply of natural sun shine and air.
The kitchen, with its vital fire spot in the south – east corner, has all the modern facilities. There is an adjacent work area as well. Truss work is installed above the flat roof, giving a spacious terrace area as well. The stairway that leads to the truss area begins from the work area. The space beneath this stairway is used for storage and as a wash area.
There are three spacious bath attached bedrooms in the house. Besides, there is a library and a study space as well.
This simple, yet elegant house built in 2000 sqft is the perfect single storied home that is comfortable and has all the modern facilities.
Project Facts:
Location – Mutholy, Pala
Area – 2000 SFT
Owner – Mathew Thomas
Designer – Srikant Pangapad
PG Group Designs, Kanjirappally
Mob – 9447114080
Email: pggroupdesigns@gmail.com