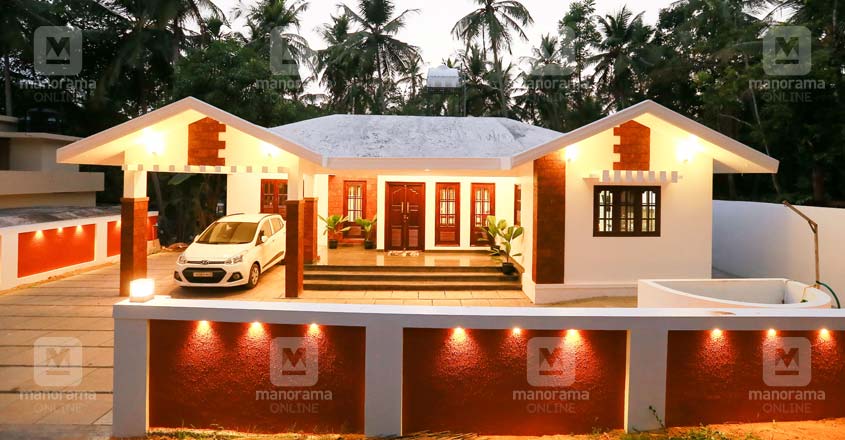 Expatriates, who visit their hometowns, just once or twice a year, often worry about the maintenance of their houses here. It is quite heartbreaking for them to find out that their houses that remain locked for most part of the year require frequent repairs. However, this stunning house owned by Bijeesh, an expatriate, at his hometown in Koduvally, Kozhikode, Kerala is a mesmerizing example of a cost effective house that is incredibly easy to maintain.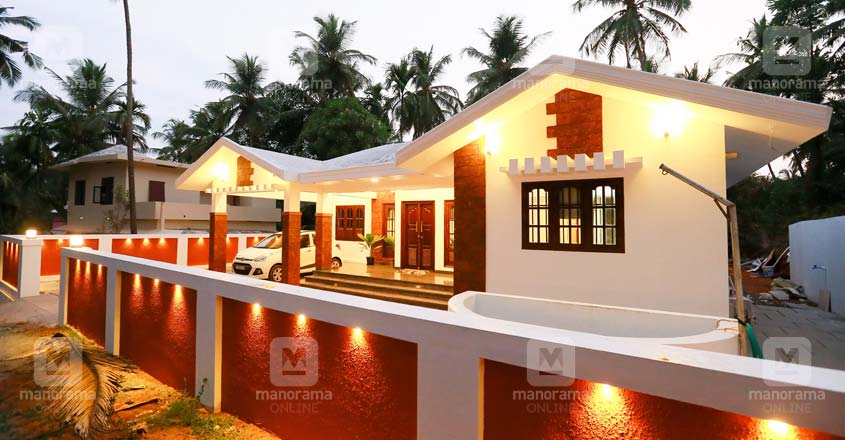 Bijeesh wanted his dream dwelling to have all the facilities required for a three member family. More than the looks, the family gave importance to quality and strength. The structure was already built and was ready for plastering when this project reached the designers.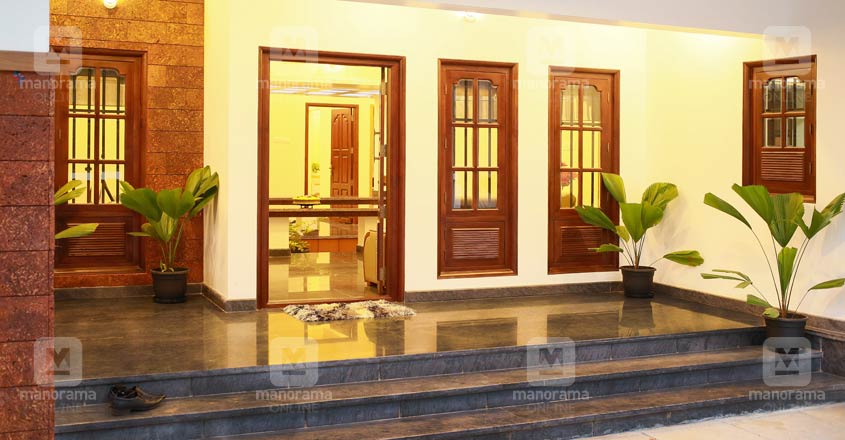 This single storied house has been designed in 1350 sq ft area. The sloped roof and the claddings in red laterite stones lend a traditional look to the house. As there is a well right in the beginning of the plot, the structure has been built leaving ample space in the front. This well, along with a tastefully done landscape and garden play vital roles in enhancing the elegant look of the house.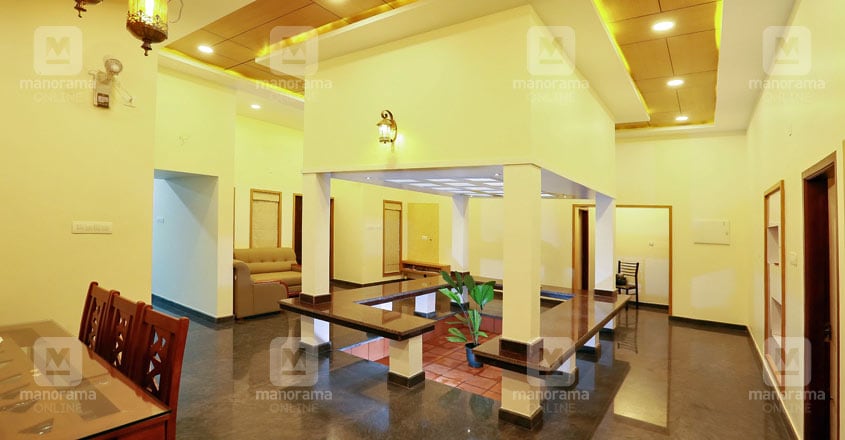 A sit-out, living and dining areas, three bedrooms and kitchen are arranged in this house. A beautiful blend of traditional and modern styles adds oodles of charm to the interiors. One could enter the living area from the verandah and the sit out. The traditional naalukettu is the highlight of the interiors. This courtyard is designed in a way which allows amazing views of it from every corner of the house. Sitting spaces are arranged here and is decorated with a single indoor plant. The interior spaces are actually arranged around this courtyard which acts as the heart of the house.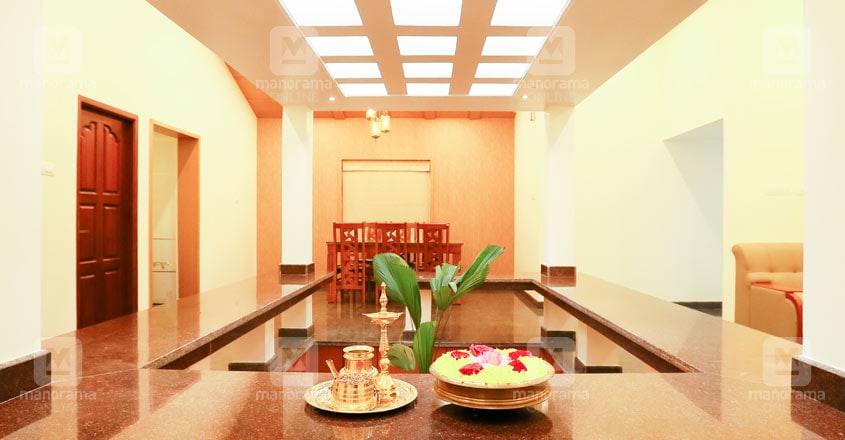 High quality building and furnishing materials are used to make maintenance easier and stress free. Granite is paved on the floor, which helps regulate the temperature inside the house. Double coat putty is applied on the walls before finishing it off with a coat of paint in softer shades.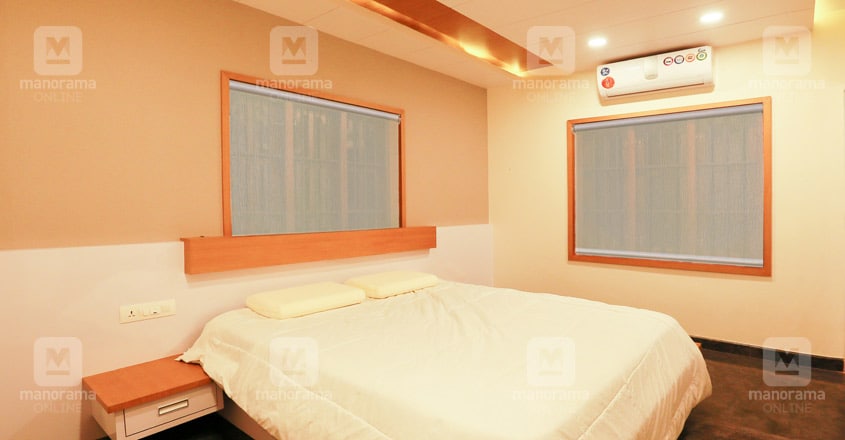 Multi wood is used for the kitchen cabinets, wardrobes and the TV unit to protect them from termites and fungus even when the house is locked for months. The doors, windows and furnishing are made in high quality teak wood. Readymade pieces of furniture made in teak wood adorn the living and the dining areas. The ceiling, meanwhile, is done using veneer lamination.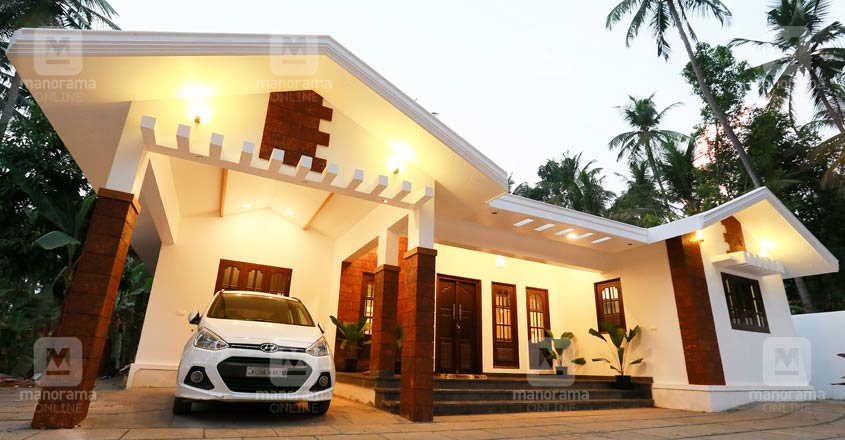 Two bedrooms among the three are bath attached. The guest cum parents' bedroom is designed in a minimal style with just the required facilities. However, the remaining bedrooms are spacious and beautiful with all the modern facilities.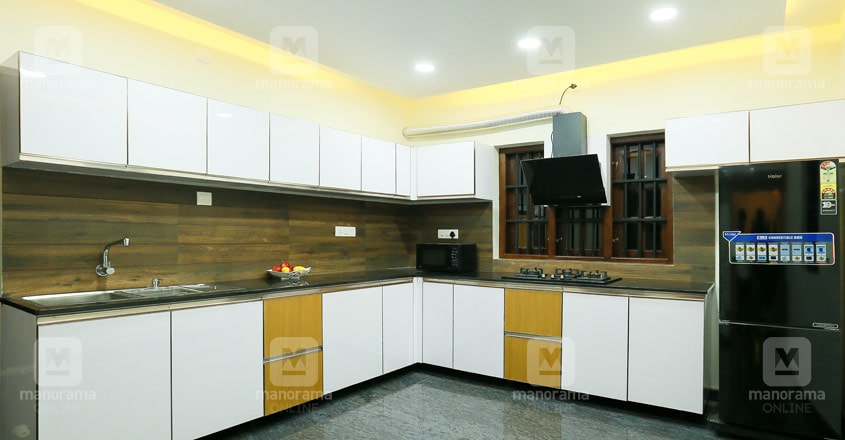 The most amazing fact is that the construction of this spectacular house which is built with all the facilities, including high quality furnishing and a beautiful landscape, was completed on a reasonable budget of Rs 28 lakh.
Project Facts
Location – Koduvally, Kozhikode
Area – 1350 SFT
Plot – 9 cents
Owner – Bijeesh
Designers – Bilal, Anu Shamin, Niyas
Innovo Interiors, Kozhikode
Mob – 9809442227
Cost – Rs 28 lakhs
Year of completion - 2019