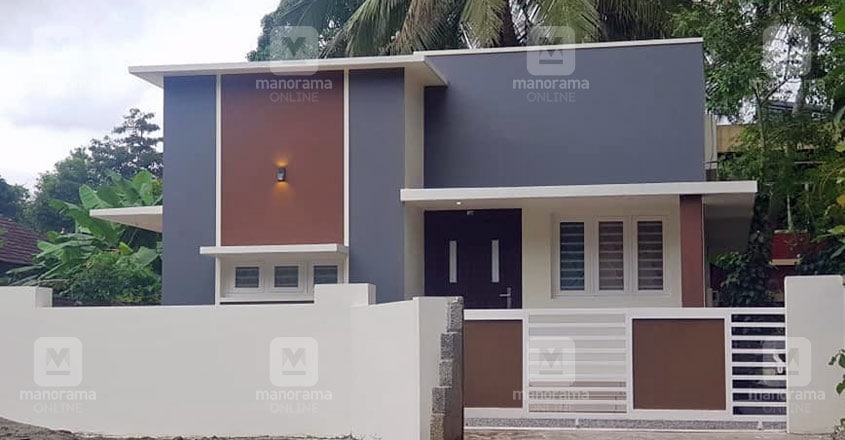 Krishnakumar's brand new house at Kulapully in Palakkad, Kerala, could be aptly called a comfortable dwelling that has been built giving prime importance to the needs the family members rather than luxury features. This quaint house stands on a small 3.5 cents plot at Kanayam Road. All the facilities that are required for a three member family is arranged in this cozy house designed in just 500 sq ft area. It is well known architect BP Saleem, based in Cheruthuruthy, Thrissur, who designed this small yet elegant house.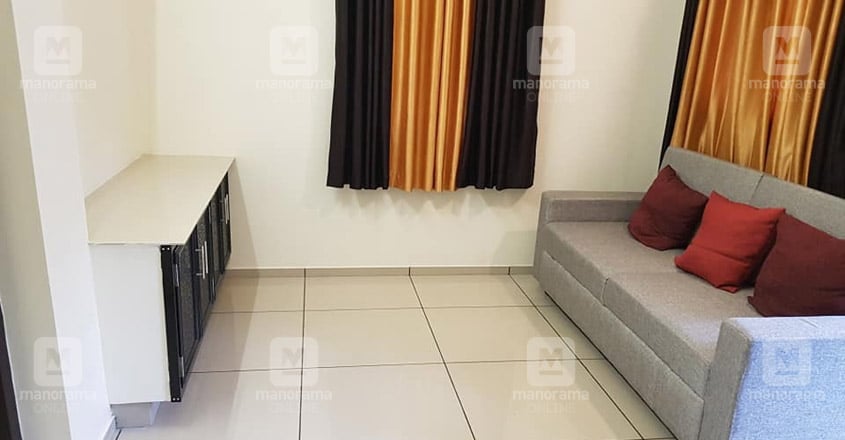 Two coats of putty have been applied on both the exterior and interior walls and then finished off with a coat of paint. LED lights are used to highlight certain areas of the house. There is a sit-out, living cum dining area, kitchen, two bedrooms and a common toilet in this house. One could enter the house from the small sit-out. The elegant couch in jute finish is the highlight of the living area. A TV unit too has been arranged here. A dining table in cantilever style is arranged just beside this. Vitrified tiles are paved on the floor in this house.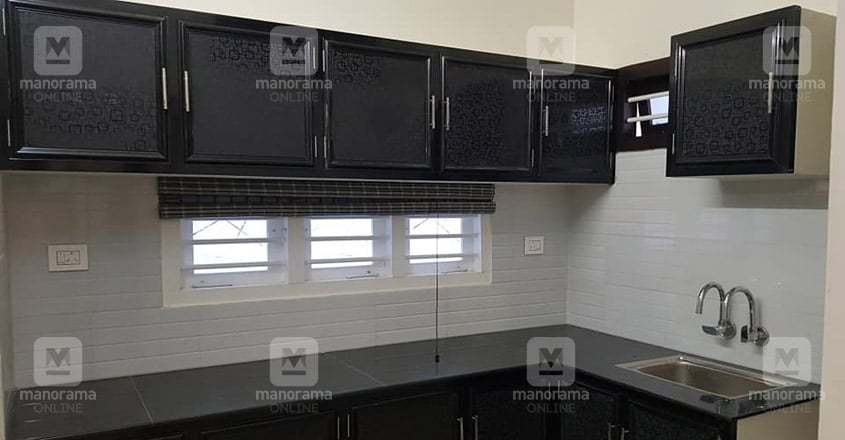 The dining table is actually a multipurpose object which could be converted into a study table or an ironing table. The master bedroom is just opposite the living area. Excellent cross ventilation and in – built wardrobes for storage are arranged in this room.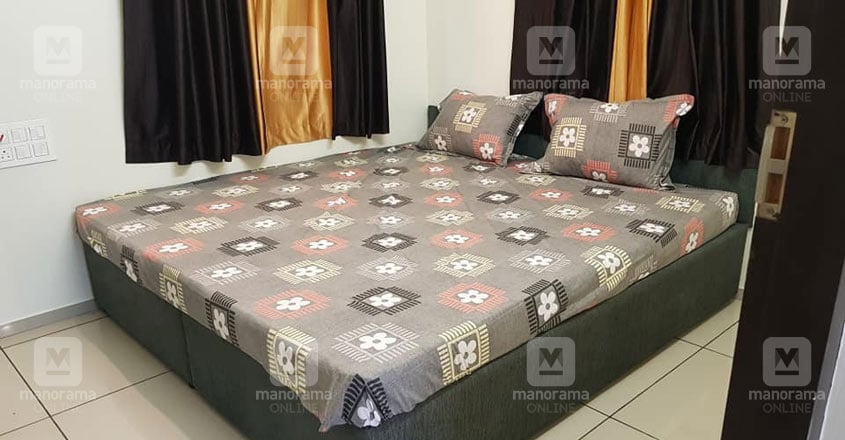 The modern kitchen dons the classic combination of black and white. Granite is paved on the counter top here. Helium doors are attached on ferro cement slabs in the kitchen and the bedrooms. The couch in the living room and the cots in the bedrooms are custom-made to compliment the general theme of the house. The expenses of even the bed sheets, pillows and curtains too were covered in this budget.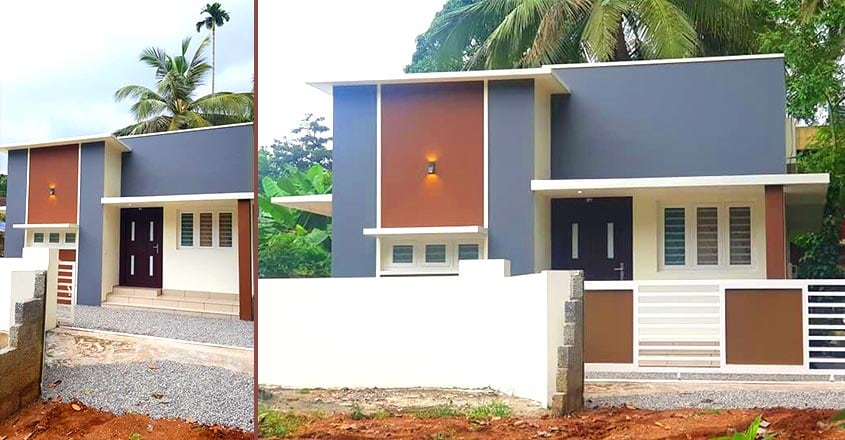 The construction of this house, including the structure, furnishing, boundary wall, gate and also the well, was completed on an impressive budget of just Rs 12 lakh. This has been done without compromising on the quality of the building and the furnishing materials. The designer says that a stylish house like this, excluding the boundary wall and the gate, could be easily built for Rs 7 lakh.
Project Facts
Project Facts – Kulappully, Palakkad
Area – 500 SFT
Plot – 3.5 cents
Owner – Krishnakumar
Designer – BP Saleem, Bee Pees Designs, Thrissur
Ph – 9847155166, 8086667667
Cost – 12 lakhs
Year of completion - 2019