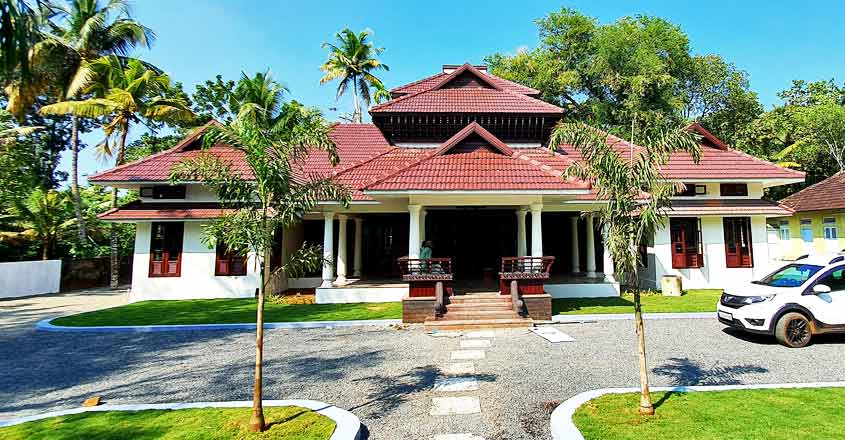 The majestic naalukettu (traditional household with an inner courtyard) which beautifully blends the classic charm of traditional architecture and the brilliance of modern facilities has already become the talk of the town. The family wanted their brand new house at Cherthala in Alappuzha, Kerala to be a single storied naalukettu that exudes grace and elegance. Truss work is installed over the flat roof and is paved with roofing tiles. The cavity between the truss work and the roof prevents the heat from entering the house, creating an incredibly pleasant atmosphere inside. The structure is built by leaving enough space for a vaster front yard which is paved with baby mettle. Besides the main gate, a wicket gate too has been installed here.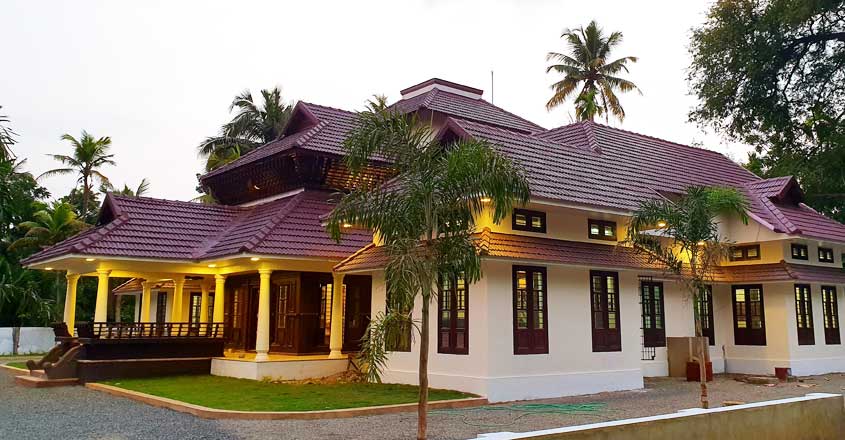 This grandiose house, designed in 4200 sq ft, has a sit-out, formal and family living areas, inner courtyard, dining space, wash area, reading room, four bedrooms, and two kitchens with an adjacent store room. Besides, there is a spacious terrace area as well.
The sit-out oozes the mesmerizing charm of traditional architecture and has sitting spaces designed in the 'sopanam' style. The grille like structures and the casement on the roof in the front are stunning features that are exclusively carved in wood. The extravagant wood works in the interiors is as grand and majestic as the ancient palatial houses. Granite is paved on the floor and roller blinds are installed on the windows in this house.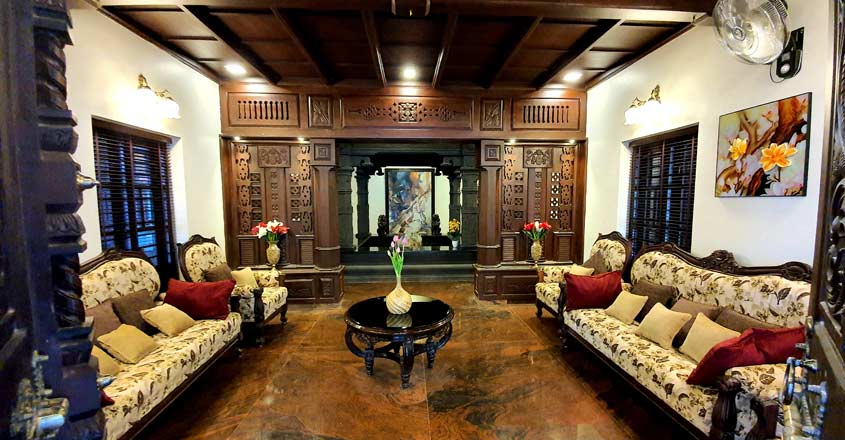 The interiors designed in the semi-open style makes the spaces look vast. Besides, it ensures excellent cross ventilation. One could catch the breathtaking view of the closed courtyard as soon as the entrance door opens. The couches in the formal living area are arranged on both sides of the entrance door.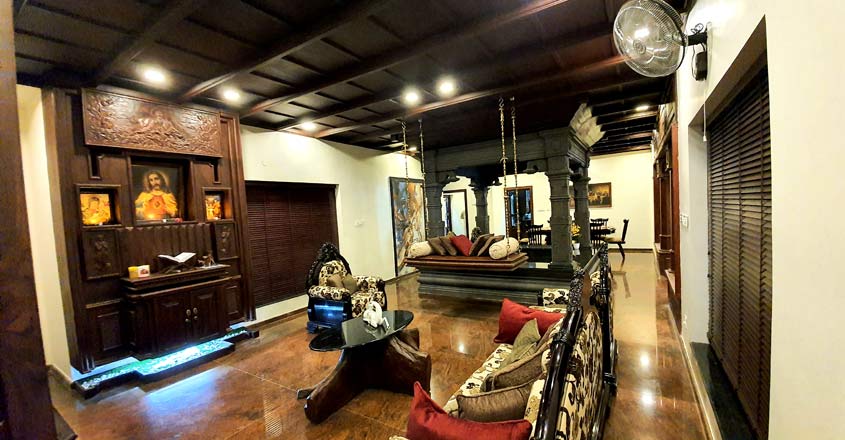 The wall here is panelled with wood that is covered in eye-catching carvings and other designs. The traditional 'machu' or ceiling too is made in wood that has been given a coat of polish in dark shade to make it look aged yet elegant. The family living area, dining space and the courtyard are all part of the spacious hall. A traditional wooden swing in front of the courtyard gives it an old world charm. The prayer area is arranged on the wall opposite the family living area and is highlighted with wooden panelling. The courtyard is surrounded by rectangular pillars that don elaborate and intricate engravings. Sitting spaces too are arranged here.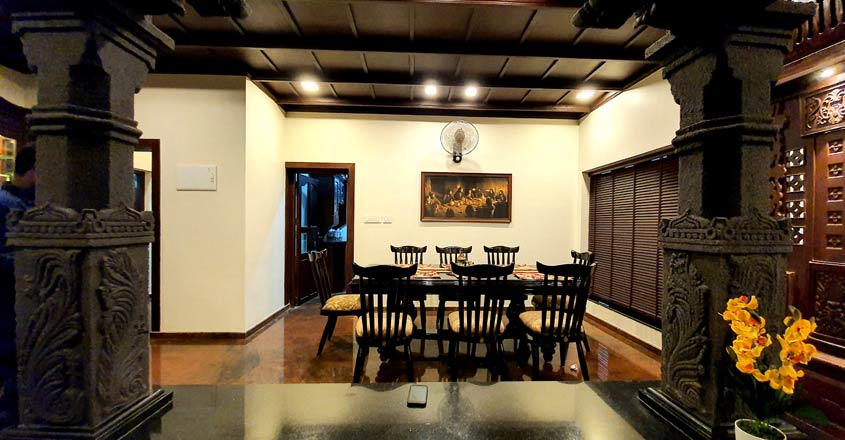 The dining table can comfortably accommodate up to eight guests. There is a huge window beside this. The kitchen and the work area too are close by.
The bath attached bedrooms have separate dressing spaces and wardrobes for storage.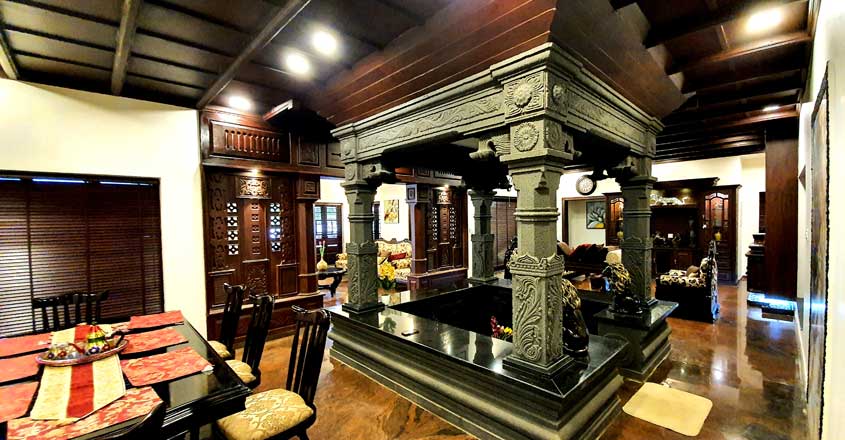 The family says that the guests are truly overwhelmed by the scintillating features of the house which elegantly blends traditional style and modern facilities.
Project Facts
Location – Cherthala, Alappuzha
Area – 4200 SFT
Owner – Alick Doddy
Designer – Anuroop Polleykkaran, AR Designs, Mob – 9400606060
Email – ardesignalpy@gmail.com