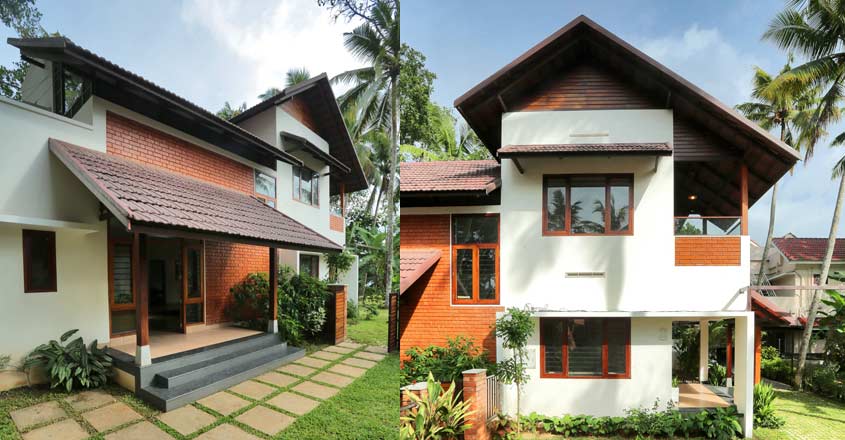 Aasik is thrilled to show around his brand new house in Sreekarayam, Thiruvananthapuram, Kerala, which is surrounded by lush greenery. The 11.5 cents plot was already covered in shading trees, plants and bushes. The family made sure that the beautiful nature too was part of their amazing dwelling by retaining most of the greenery. The stunning landscape is what draws instant attention. Natural stones and buffalo grass are paved in alternate layers here. The beautiful creepers are an attractive feature of the garden.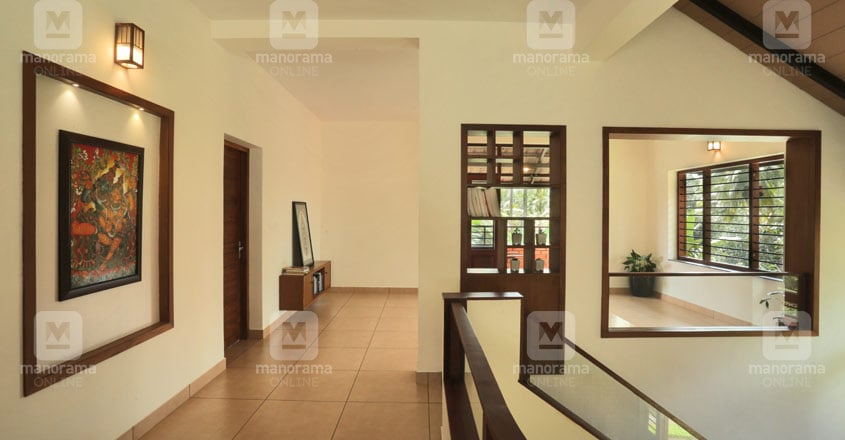 The built-in wooden sitting spaces are arranged in the garden to enjoy the beauty of the landscape. The exteriors don the elegant charm of the traditional architecture. The truss roof built in multiple layers are paved with mud tiles. This spectacular house, built in 2500 sqft, has a car porch, sit out, formal and family living areas, dining space, courtyard, kitchen with an adjacent work area and three bedrooms.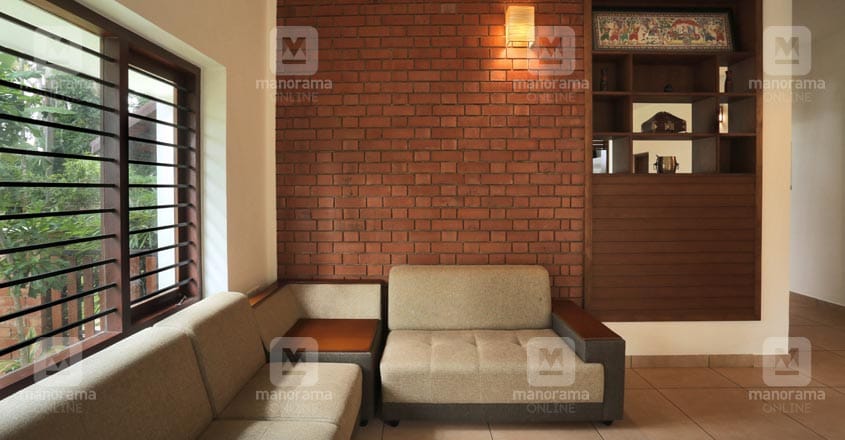 The brick claddings in the living areas and the dining space grants a unique rustic charm to these spaces. Many walls in the common areas don beautiful mural paintings which add a classy elegance to the interiors. Vitrified tiles in matte finish are paved on the floor. The custom made furniture perfectly compliment the general theme of the house. The hand railings of the stairway feature the classic combination of teak wood and glass.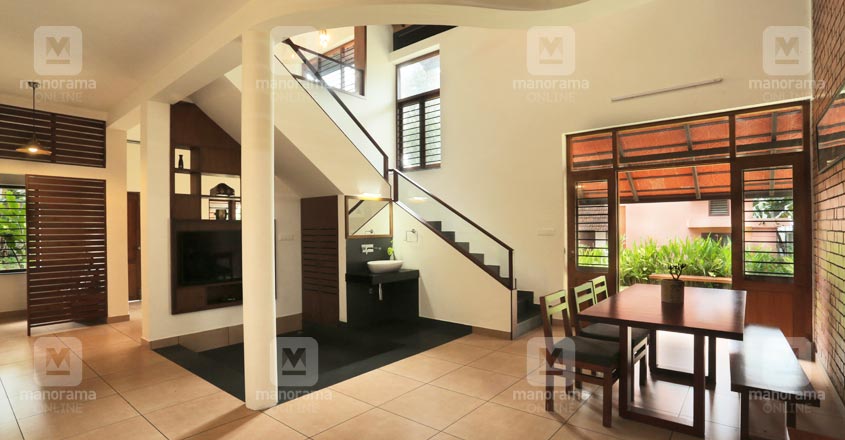 The interior spaces have abundant supply of natural sun shine and cool breeze. The dining hall is designed in double height. This makes the house look incredibly vast and spacious. Metal louvers are installed here to ensure excellent cross ventilation.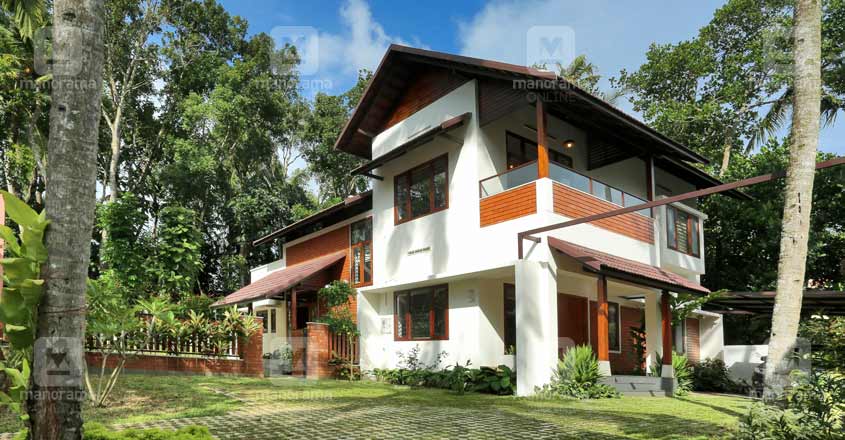 One could get into the beautiful garden from the dining hall through a glass door.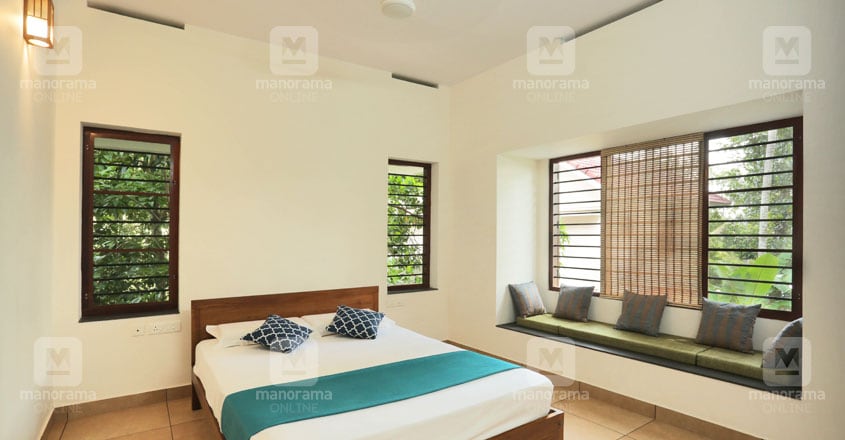 The bedrooms are designed in simple themes with just the required facilities. Bay seats are arranged close to the windows in the bedrooms to enjoy the beauty of the garden outside.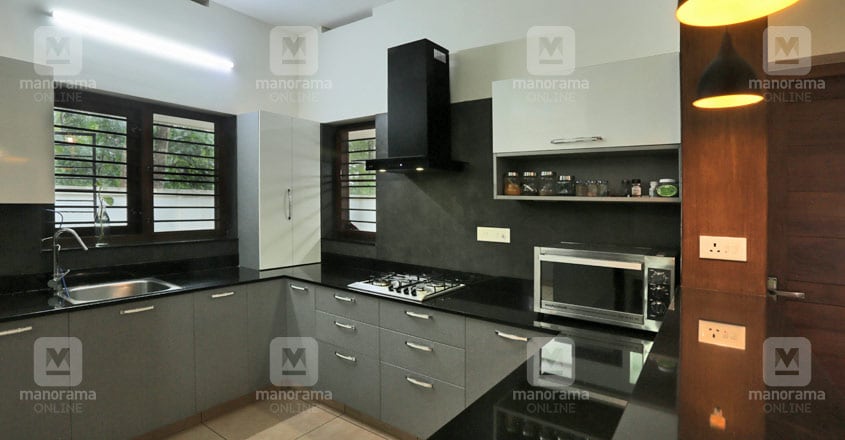 The kitchen cupboards are done in plywood finish. Granite is paved on the countertop.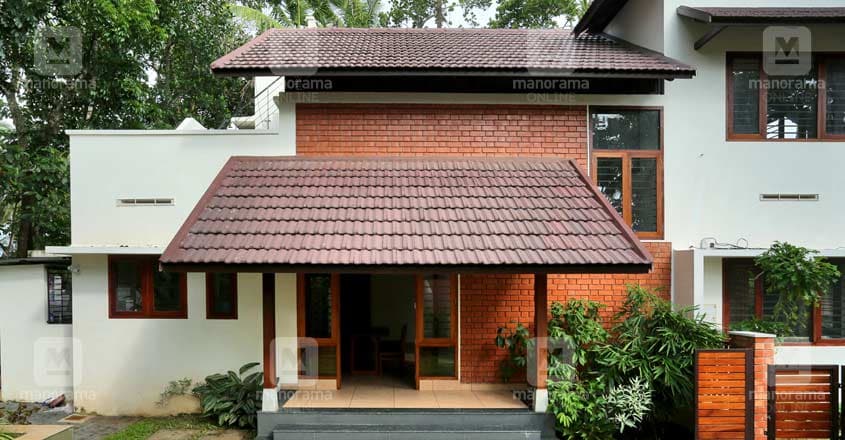 The interiors do not feature blinding colors or over the top décor. This house is designed by strictly following the rules of the vastusastra. This ensures amazing cross ventilation which makes the interiors extremely pleasant. There is no need to switch on the lights in the day time or the fans in the night. The family is incredibly proud and delighted that they got the house of their dreams.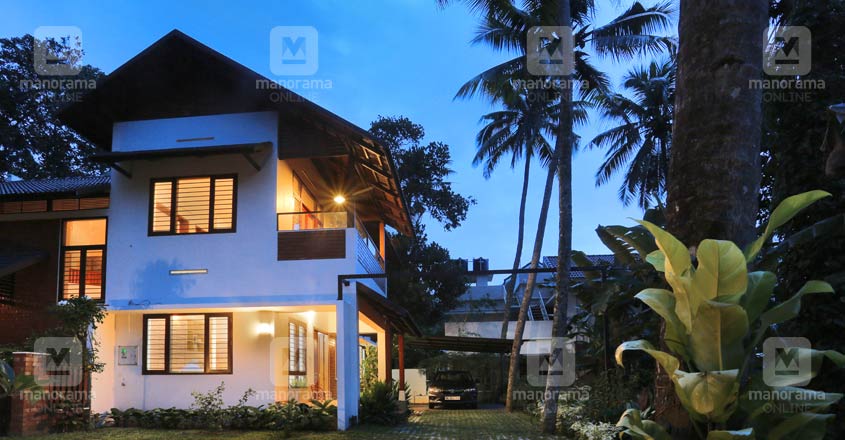 Project Facts
Location – Sreekaryam, Thiruvananthapuram
Plot – 11.5 cents
Area – 2500 SFT
Owner – Aasik V
Architects – Shahi Hussein, Sreejith B
Element Architects, Thiruvananthapuram
Mob – 9895442501
Year of completion - 2018