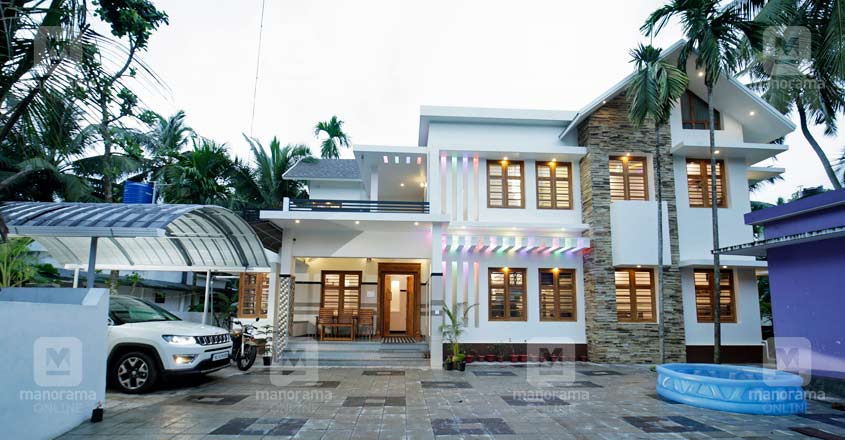 Faisal's brand new house at Veliamkod in Malappuram, Kerala mesmerizes with its incredibly vast spaces and the unique designs which make the interiors very functional. This house which has an area of 2900 sq ft is built by leaving enough space for the front yard, in the 10 cents plot. Pergolas in vertical and horizontal patters and the roof paved with shingles lend elegant charm to this mansion. The natural stone cladding adds a beautiful contrast on the exteriors. The tile claddings on the pillars too are an eye-catching feature here. The car porch is built separately from the main structure. Aluminium roofing sheet is installed by doing GI industrial work to build the car porch.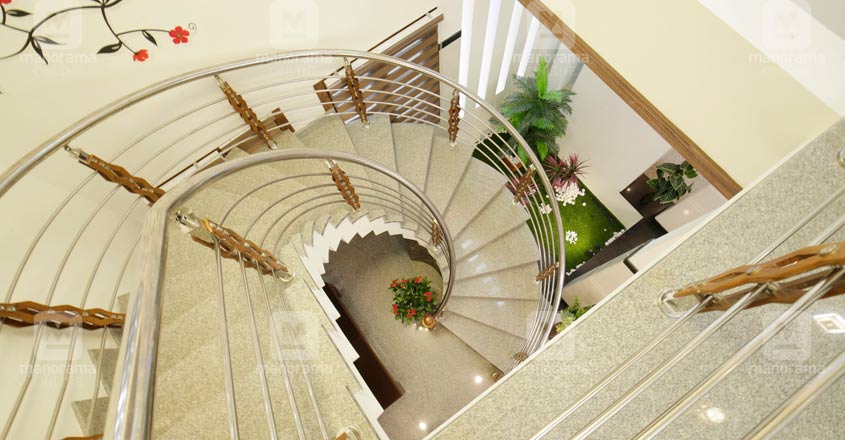 Granite is used for flooring in the house. The formal living area is on the left side of the foyer space. The couch is designed in plywood with jute upholstery. Wall tiles are pasted on the wall where it is likely to get stained and dirty. Besides, it makes cleaning easier as well.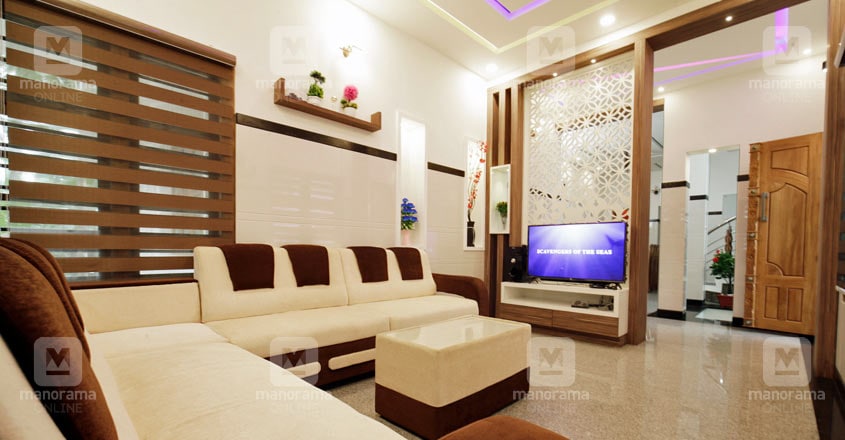 This stunning house has a sit out, foyer, formal living area, dining space, wash area, kitchen with adjacent work area and three bedrooms in the ground floor, and three more bedrooms and other facilities in the upper storey.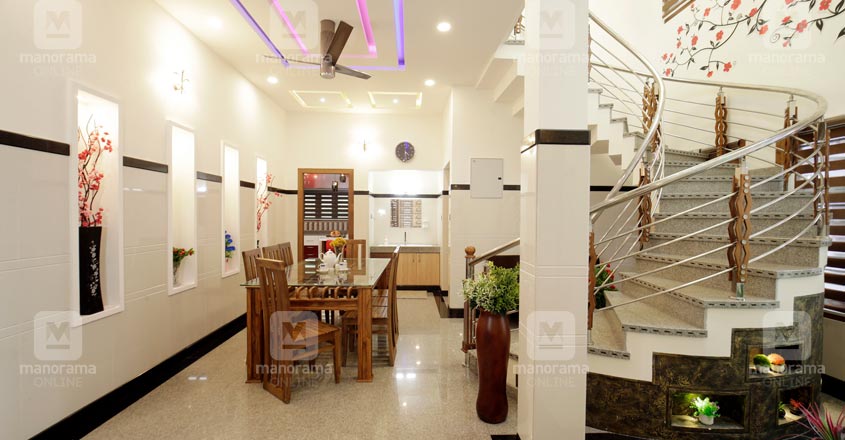 The spiral stairway that look regal and the courtyard below are truly the highlights of the interiors. The lower part of the stairway is decorated by covering it with multi wood. Niche works too have been installed with some added texture. Synthetic grass, round and shiny pebbles and artificial plant adorns the courtyard. SS rails are used to make the hand railings of the stairway. Meanwhile, the TV unit is built in plywood. CNC jail works makes the partitions a design feature as well. The amazing light fittings arranged on the gypsum false ceiling add a pleasant feel to the interiors.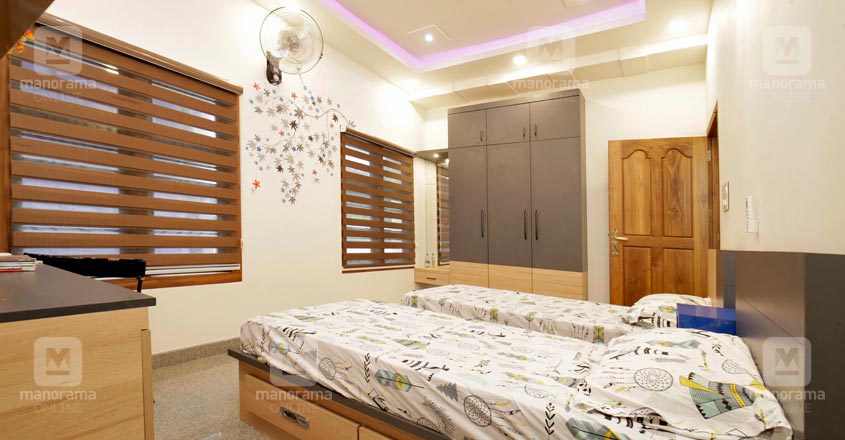 The dining table and the chairs are made in teak wood. This, along with the glass table top makes the dining table a luxury décor. A family living area has been arranged adjacent to the dining space. Wall tiles are used on the walls in the dining area as well. A wash area completes this space.
The unique headboards and ceiling features make the bedrooms stand out. Full length wardrobes are arranged for storage here. It is quite an interesting feature that the bathroom doors too are done in the same finish and pattern of the wardrobes. Cots in the kids bedroom have in – built storage spaces. The ceilings of each bedroom sport unique patterns and designs which make the rooms extremely attractive and comfortable.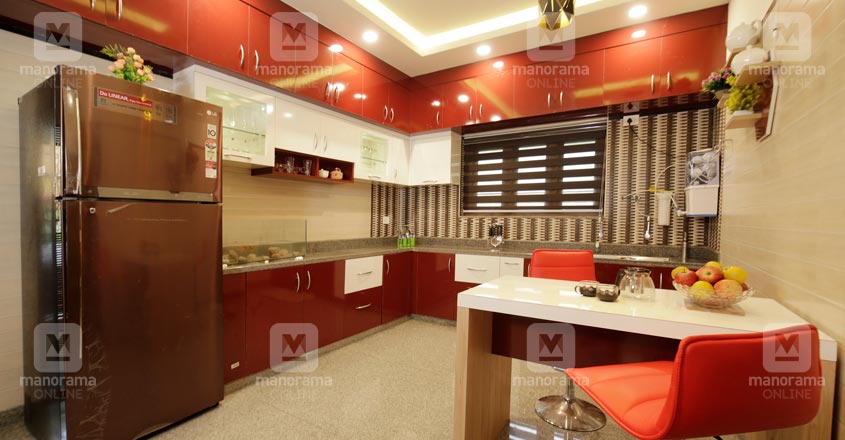 The kitchen is designed in an enclosed manner. Lower and upper cabinets are arranged here for more storage. The cabinets are made in multi wood with HD mica finish.
This beautiful abode is an excellent model for those who wish to build a spacious house with all the modern facilities, in a relatively small piece of land.
Project Facts
Location – Veliancode, Malappuram
Plot – 10 cents
Area – 2900 SFT
Owner – Faisal
Designers – Suhail, Dideesh, Nishil GC, Malappuram
Ph – 7559884018
Photos – Ajeeb Komachi