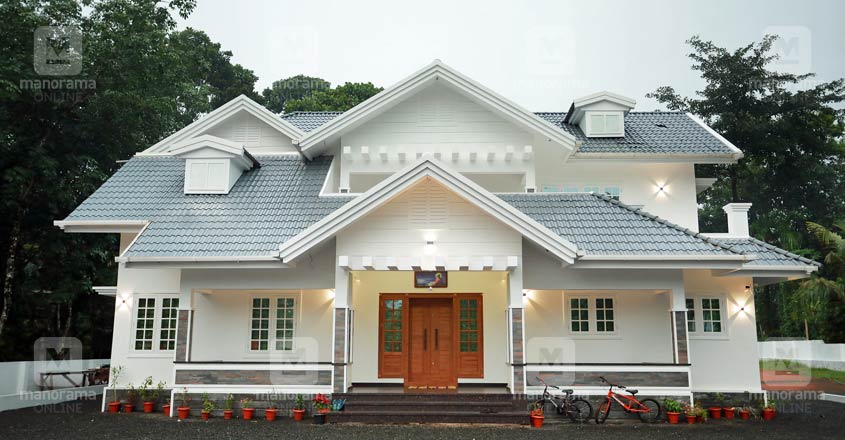 Jijo Paul and his family had clear ideas about the house that they planned to build at Kolencherry, even before the construction began. This made it easier for them to communicate with the architect about their likes and preferences.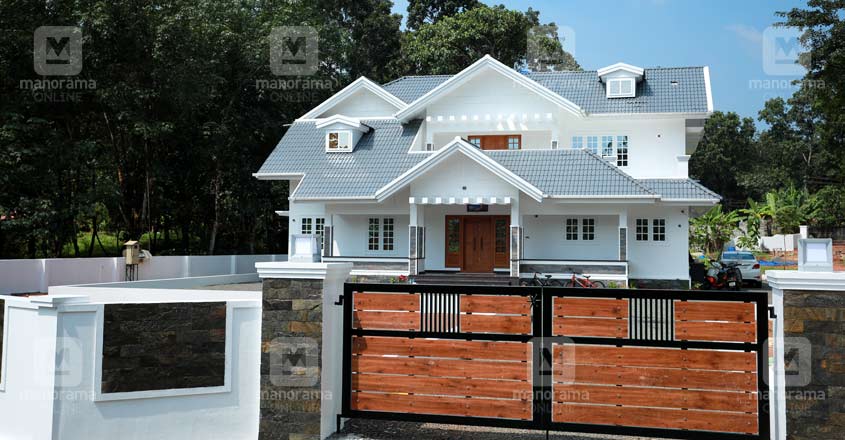 The elevation is designed to suit the unique climate of Kerala. The elegant white and grey colour combination amazingly contrasts with the surrounding greenery. Simple and elegant design features are followed throughout this house.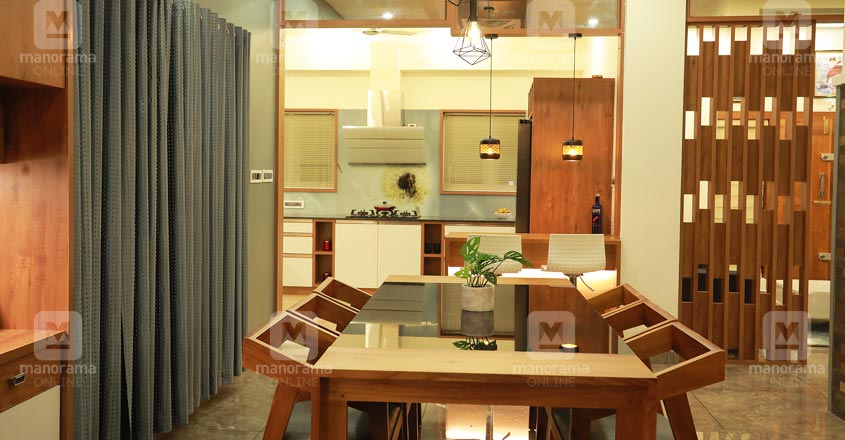 This beautiful house designed in 3139 sq ft has formal and family living rooms, dining space, courtyard, kitchen and 4 bedrooms in both the rooms.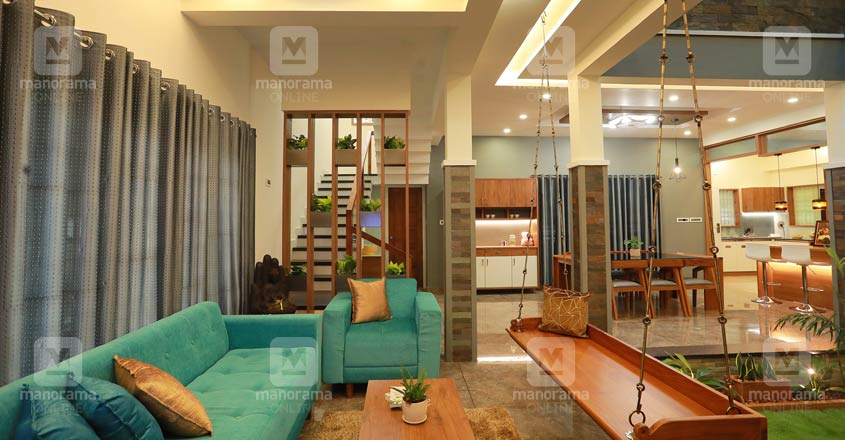 Excellent space management is an amazing feature of the interiors of this house. Though there are partitions, the spaces follow the open theme which makes the interiors look vaster. The architect has made sure that natural light illuminates the interiors besides the beautiful light fittings.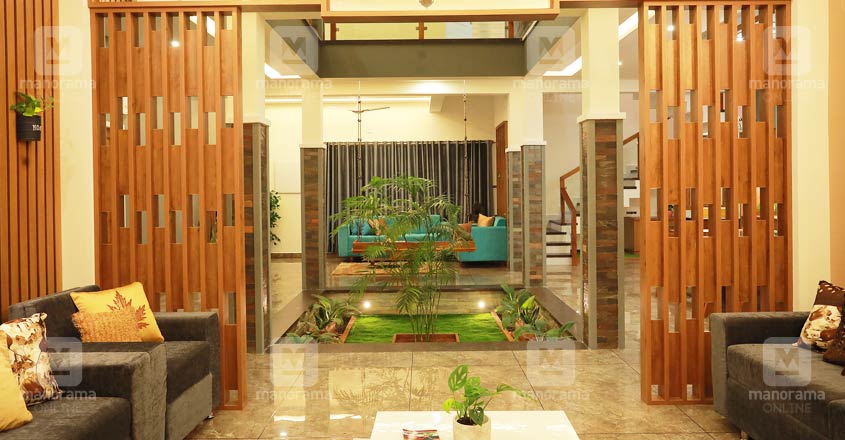 Vertical spaces are the highlight of the interiors. The spaces are spread around the courtyard which is the liveliest spot in the house. The courtyard is designed in double height with poly carbonated sheet on the roof to adjust the light.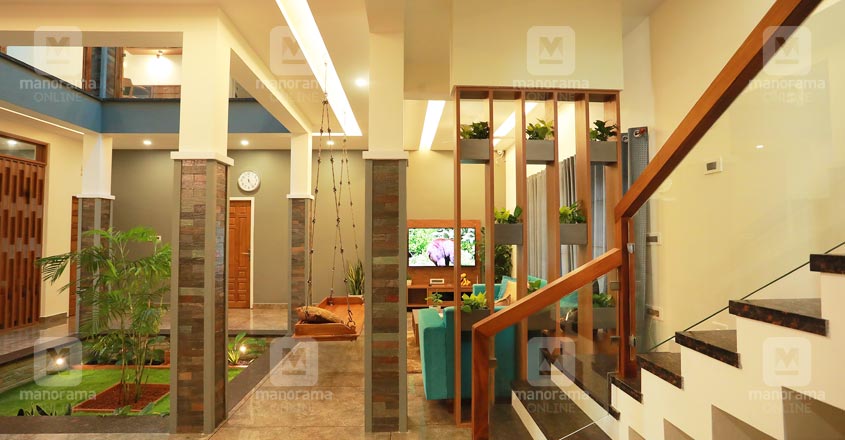 The courtyard sports indoor plants and a small meadow as the family wanted a hint of greenery inside the house as well. Wooden strips and panelling are smartly used as designer elements in the interiors. This also adds a luxurious look to the spaces. The stunning beauty of the courtyard could be enjoyed from every corner of the house.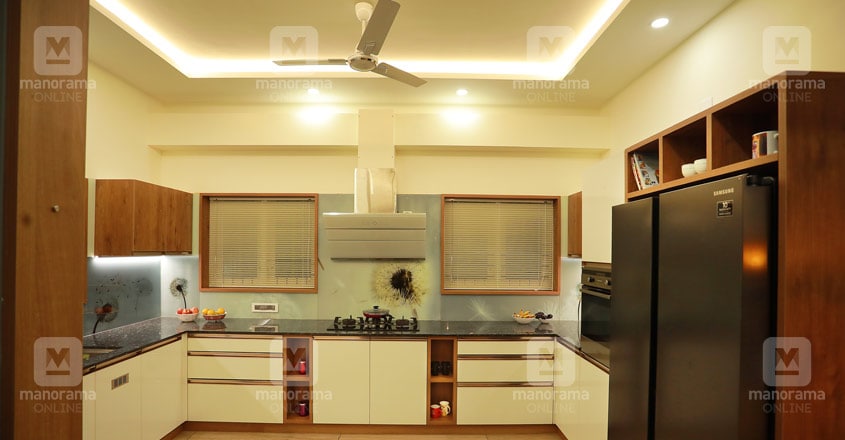 The dining area and the kitchen are designed following the open theme. The custom made furniture and décor play pivotal roles in enhancing the stylish look of the house. All these create a pleasant, comfortable and luxurious feeling in the house.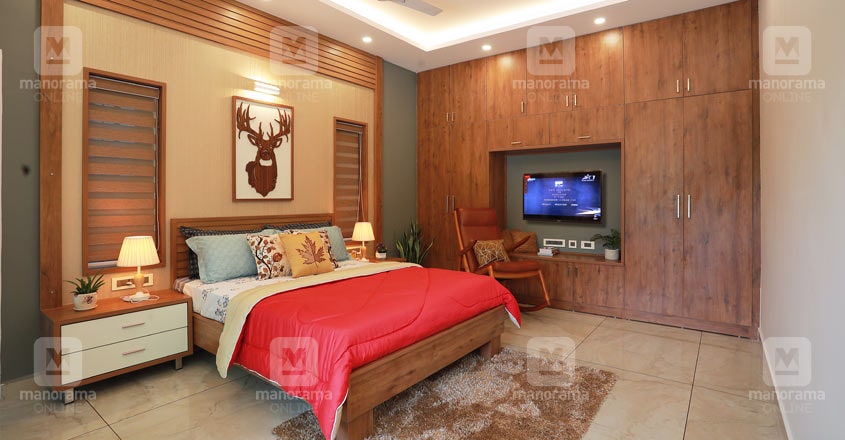 There are four bedrooms in both the floors. Decor and furnishings in latest designs make the bedrooms stand out. The ceilings and the headboards are eye catching. The upper storey bedroom has a balcony as well to bring a slice of nature into the house.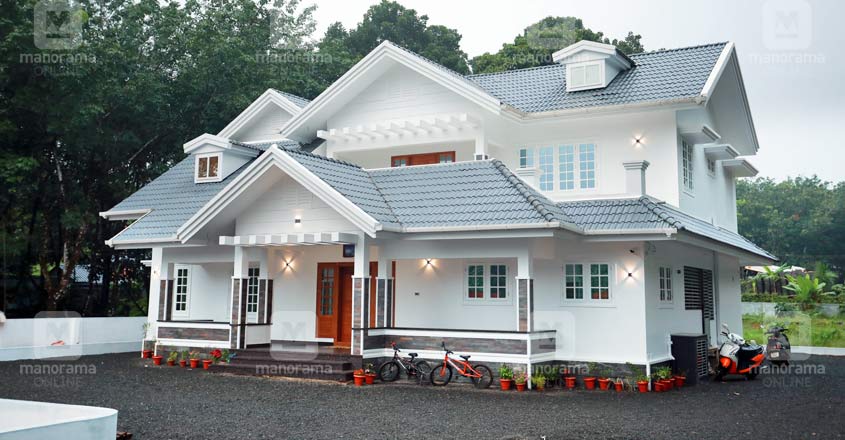 The family is thrilled that their dream abode turned out to be more beautiful and stylish than they have imagined. The unique design of the house creates a mesmerizing play of chiaroscuro, both outside and inside the house, throughout the day as the sun changes its position.
Project Facts
Location – Kolencherry
Owner – Jijo Paul
Area – 3139 SFT
Plot – 60 cents
Designer – Linson Jolly
DeLark Architects, Aluva
Mob - 9072848244