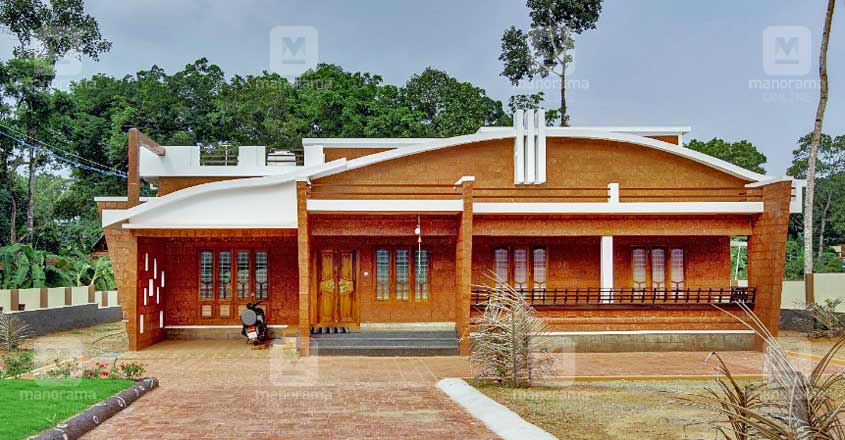 Zachariah's brand new house at Pandalam in Pathanamthitta district in Kerala stands out for its beautiful exteriors that feature some unique and eye-catching designs. The rustic finish of the laterite stones is the highlight of the exteriors. The elevation, which features a delightful blend of traditional and contemporary architectural styles, has show walls clad with laterite stones.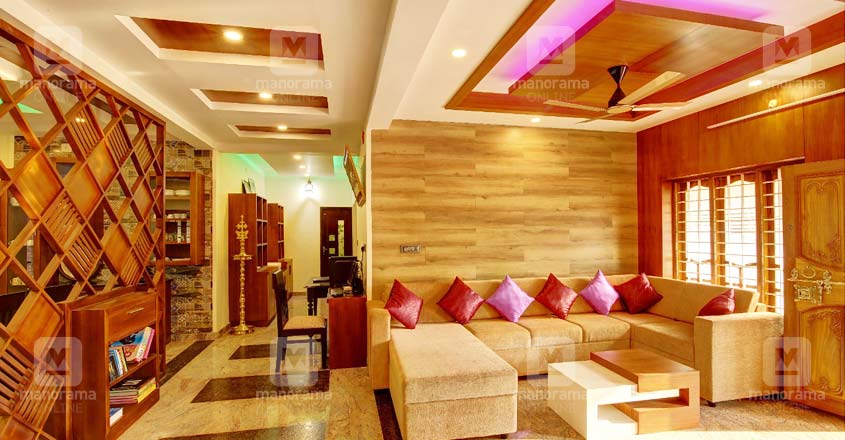 The structure has been built by leaving enough space for a front yard, in the 30 cents plot which is just beside the road. A drive way paved with laterite stones leads to the house. There is a verdant meadow on one side of the driveway. Meanwhile, fruit bearing trees and beautiful plants and trees are planted on the other side.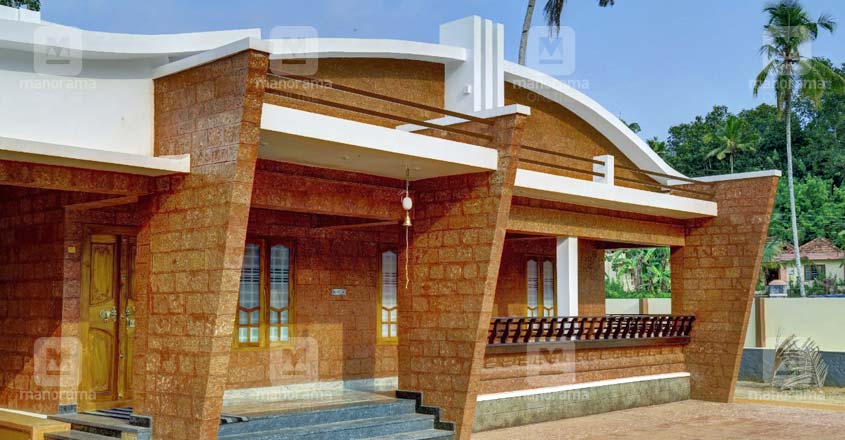 This house, designed in 2181 sq ft area, has a car porch, sit-out, formal and family living areas, dining space, kitchen, four bedrooms and a pool. Built-in sitting spaces are arranged in the long verandah from where one can enjoy the beauty of the landscape. The traditional looks and aspects of the house end here as one would be overwhelmed by the excellent designs and modern facilities that await them inside.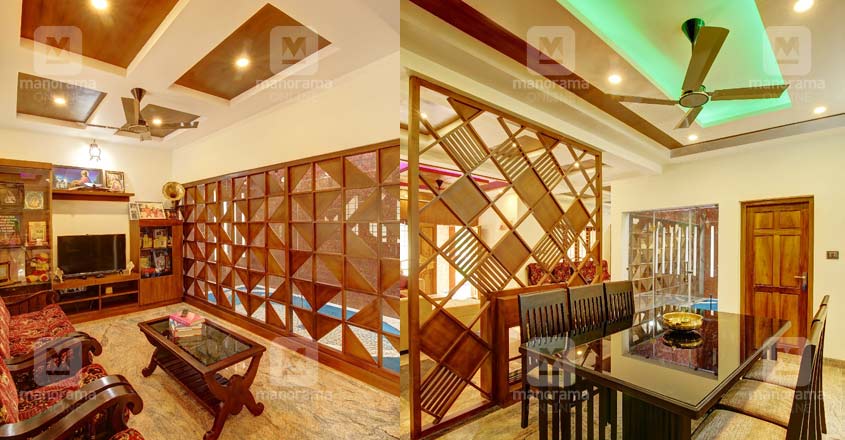 The wall panelling in plywood – veneer finish, gypsum false ceiling and the LED light fittings make the formal living area look classy and beautiful. A wooden semi partition is installed to separate the living and the dining areas.
Meanwhile, the family living area is designed by ensuring enough privacy. The TV unit is installed here. There is also a small pool beside this. A beautiful partition in wood and toughened glass is installed to separate the two spaces.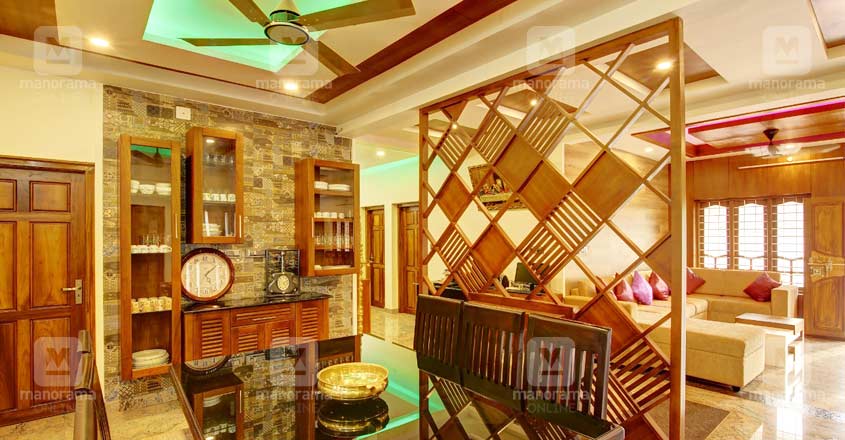 The dining table can comfortably accommodate up to six guests. The wall beside this is highlighted using panelling. There is a small pantry counter as well. As the family is interested in reading, book shelves are arranged on both sides of the wash area and has been converted into an open library space.
The kitchen dons a rustic finish which is extremely mesmerizing. The cupboards are built in plywood and mica finish. Meanwhile, granite is paved on the counter top. An adjacent work area completes the kitchen space.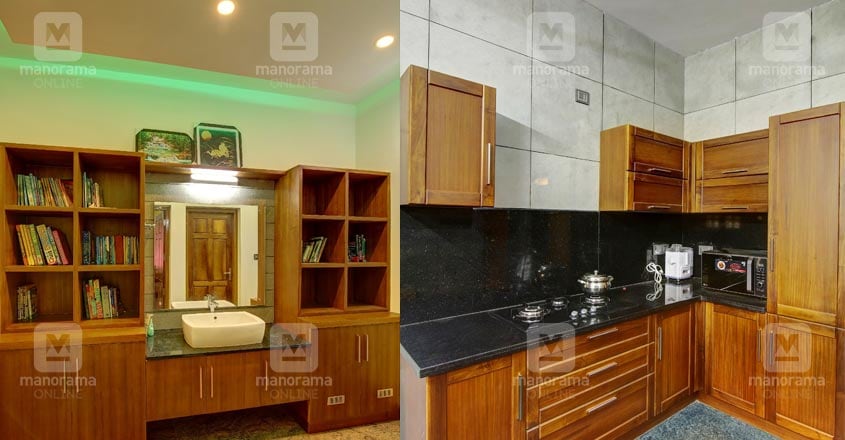 As the house is single storied, the roof is built taller than the usual designs. There are lots of windows to ensure excellent cross ventilation and amazing supply of natural sunshine. The family wanted a single storied house as it would help them share close bonds. This stunning house has become a popular landmark in the area for its mesmerizing exteriors and scintillation interiors.
Project Facts
Location – Pandalam, Thumpamon
Plot – 30 cents
Area – 2181 sqft
Owner – Zackariah
Architect – Manu Aluvilayil
Designer – Santhosh Samaria
Design Space, Adoor
Mob – 9847810124
Year of completion - 2019