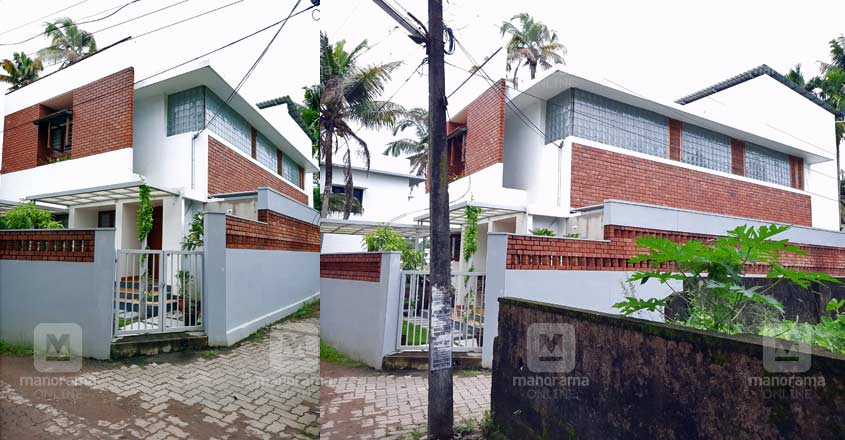 Ranjith and Namitha had owned a 5-cent plot in Kakkanad in Kochi. As roads run along both sides of the plot, they had to give up space that is lawfully required. This further reduced the area of the land where the couple had planned to build their dream abode. However, a beautiful house is constructed here overcoming all the spatial challenges posed by the small piece of land.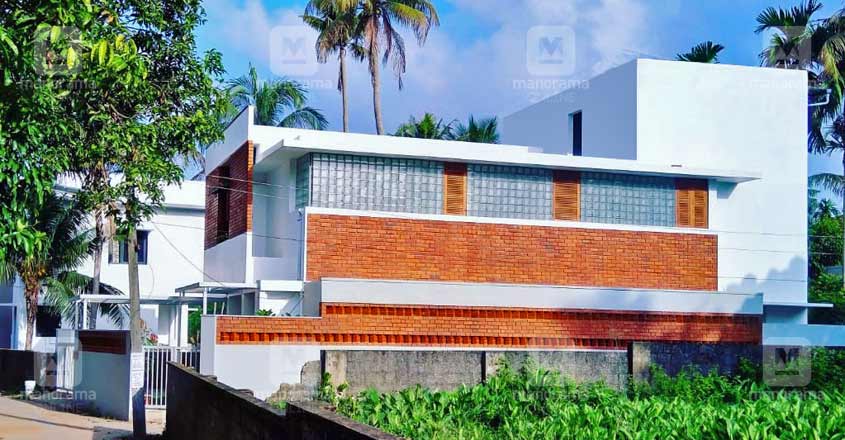 Attention was not given to make the exteriors look overwhelmingly luxurious while designing the house. The house, meanwhile, looks different from the roads on both the sides. The use of bricks as a unique design element is an eye-catching feature of the exteriors. Exposed brick cladding and glass too are used in the elevation to enhance its classy elegance.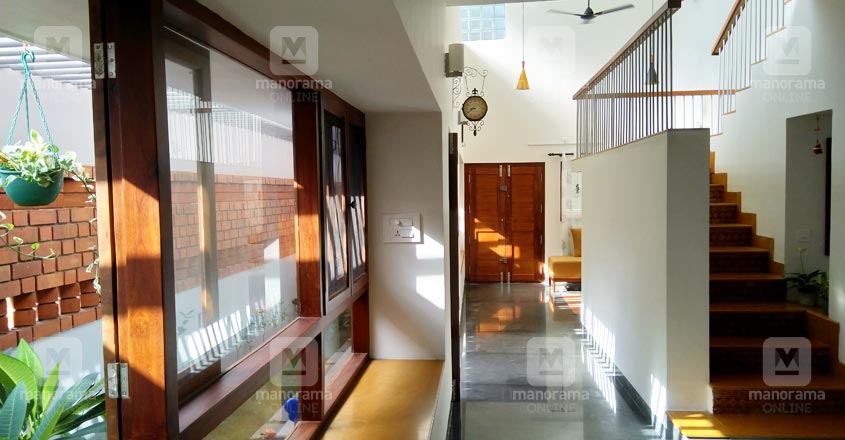 This beautiful house, designed in 1800 sq ft area, has living and dining areas, kitchen and four bedrooms. The spaces are designed in the semi-open style. This, along with the double heighted roof makes the interiors look incredibly vast and spacious. Besides, it ensures excellent supply of natural sun shine and fresh air. Granites and Jaisalmer stones are paved on the floor.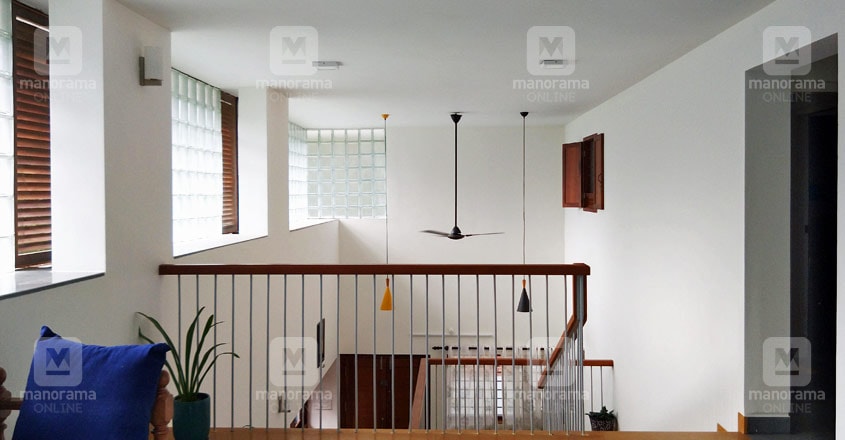 The boundary wall on one side is built higher to ensure privacy. Jali works are done on this brick wall to make sure that there is uninterrupted supply of light and air. Meanwhile, a courtyard is arranged closer to the wall on the other side that is just beside the road. Glass windows line the wall on this part of the house, making the interiors well lit. Built-in seating spaces too are arranged here.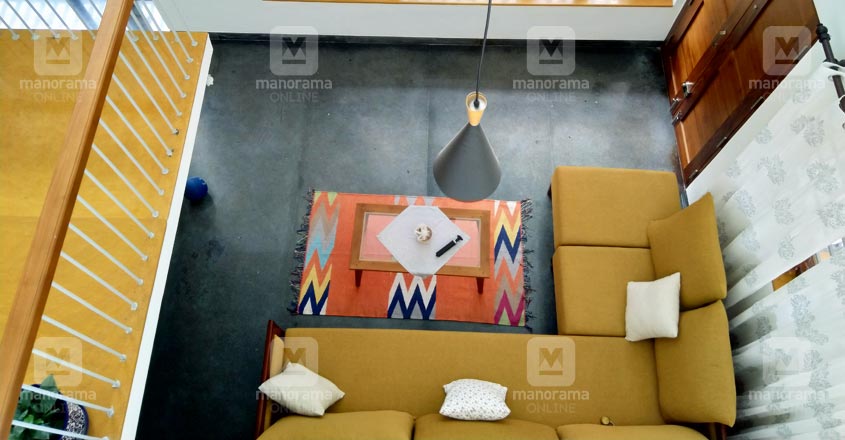 The stairway separates the living and the dining areas. This stunning stairway is the highlight of the interiors. The wall in the living area is clad with un-plastered bricks. Jaisalmer stones and handmade stones are paved on the stairway, making it a beautiful decor item in the interiors. Storage spaces are built below the stairway.
There are two bedrooms each on both the floors. The bath-attached bedrooms have in – built wardrobes for storage. The windows ensure excellent cross ventilation. The kitchen is simple and has been designed by ensuring amazing space management and utility. There is an adjacent work area as well.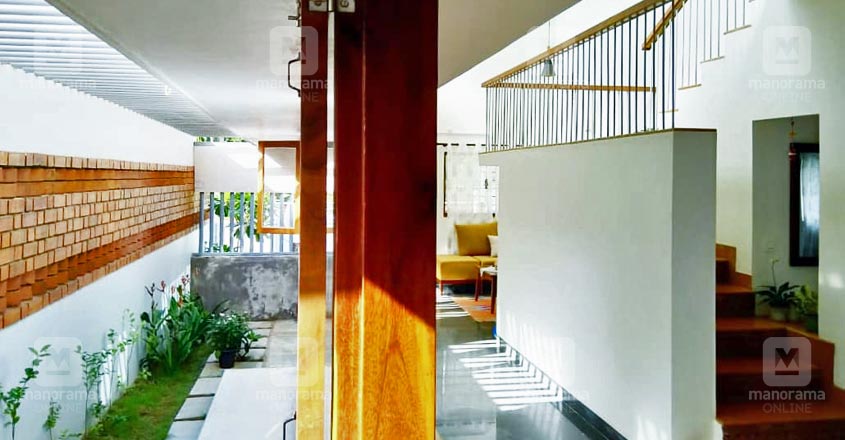 This spectacular house, with its meticulously designed interiors, hardly looks like it has been built on such a smaller plot. The abundant supply of natural light and cool breeze makes the interior pleasant and comfortable. There is no need to switch on the lights and fans in the house during the day.
Project Facts
Location – Kakkanad, Kochi
Plot – 5 cents
Area – 1800 SFT
Owner – Ranjith Joseph
Architect – Neenu Threesa
Studio 74051, Kochi
Mob – 94964 63501
Year of completion - 2019