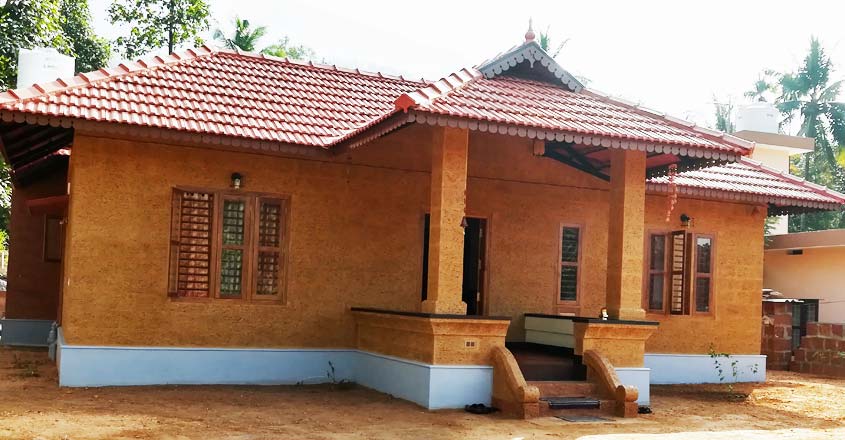 Nelson's brand new house is at the beautiful countryside called Kottiyoor in Kannur district, Kerala. This unique house is designed by the owner himself. He was very particular that his dream home should be in perfect harmony with nature.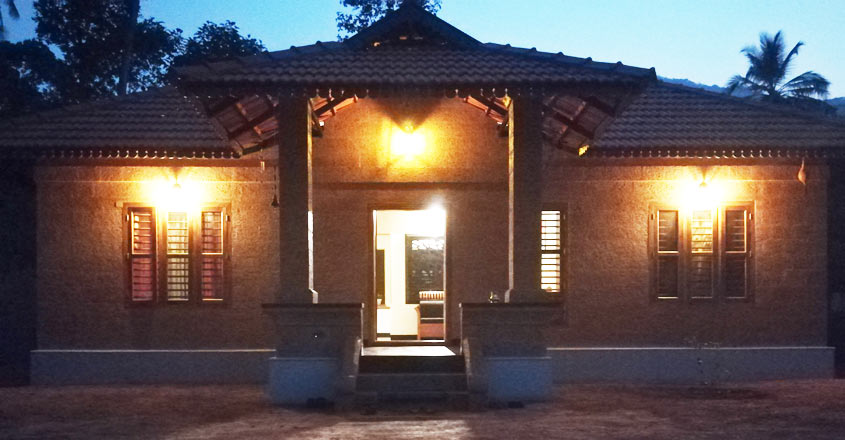 The exterior walls aren't plastered; instead the rustic finish of the laterite stones adds a unique charm to the house. Truss roof is installed and is paved with mud tiles. The interior walls, meanwhile, have mud plastering. The oxide floor lends an old world charm to the interiors. The sit out and the pillars crafted in laterite stones are the highlights of the exteriors.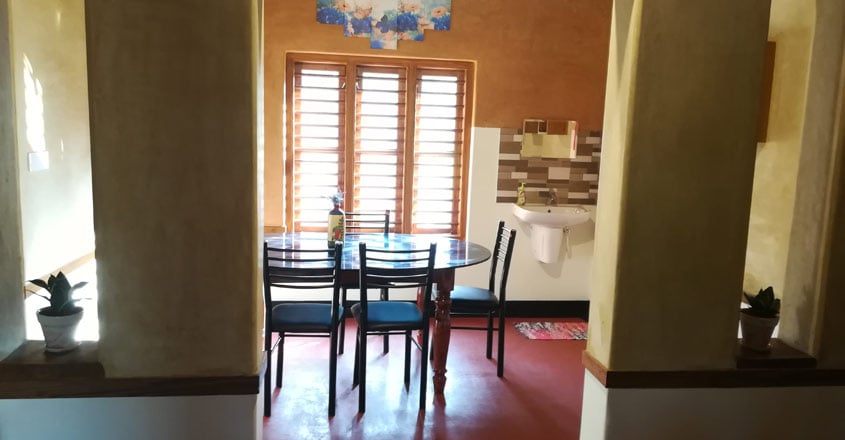 This spectacular house, designed in 1270 sq ft area, has a sit out, living and dining areas, kitchen and three bedrooms. One of the rooms is bath attached. Besides, there is a common bathroom as well.
The interiors designed in the semi open style are space-efficient. Meanwhile, the spaces are decorated minimally without any over the top decor or furniture.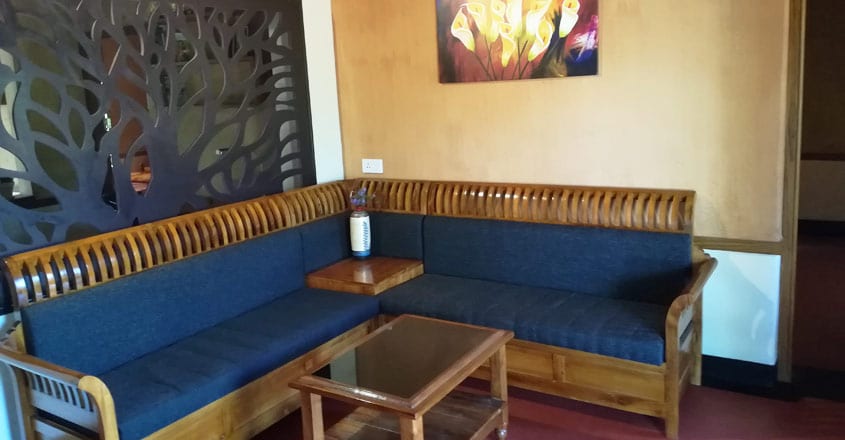 The use of timber is limited. The furniture is mostly made of plywood. Stainless steel and glass are used for the dining table. The wardrobes and the cupboards are made in ferrocement slabs with fabrication.
The interiors are cool and pleasant even when it is scorching heat outside. The construction of this house, including the structure and the furnishing, was completed on a very reasonable budget of Rs 23 lakh. With the current rates, building a house like this would cost at least Rs 28 lakhs.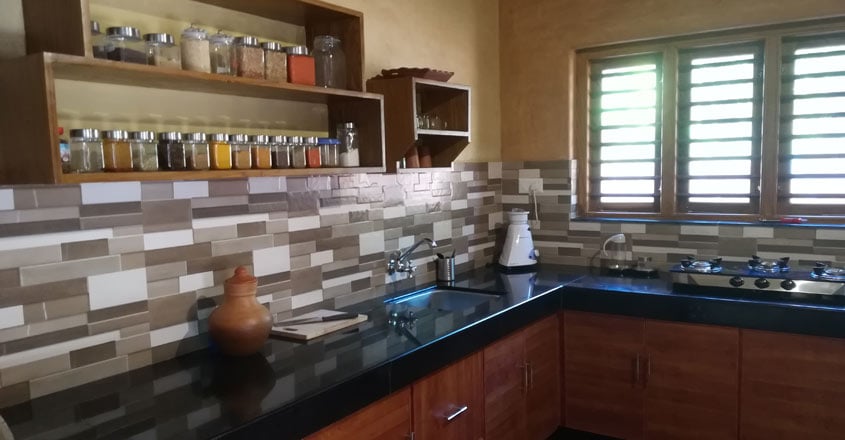 It is the environment-friendly building materials and the limited use of timber that kept the expenses low. This beautiful mud house has indeed become the talk of the town for its scintillating exterior looks and pleasant interiors.
Project Facts
Location – Kottiyoor, Kannur
Area – 1270 SFT
Owner – Nelson Sunny
Mob – 9633272269
Budget – Rs 23 lakhs