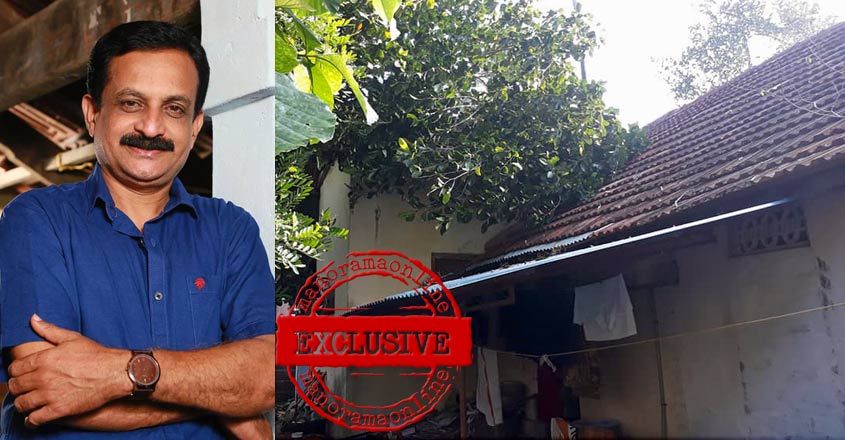 Rejith Kumar who is a college professor, well-known writer and social activist is known to the Malayali television audience as their favourite Rejith sir. He enjoys an amazing fan-following on social media after his controversial stint in a super hit reality show. However, Rejith too had a past filled with hardships and struggles which he overcame through perseverance. In a recent Facebook post, Rejith had said that a jackfruit tree from the neighbour's plot was uprooted in a storm and fell on his house, damaging a portion of the roof. He has also shared a few pictures of the accident. However, he is thankful to God that nothing terrible had happened to his beloved ancestral home. Rejith shares some of his fond memories about his house.
Rejith is truly elated when he speaks about people who called him to enquire about his well being after he posted the pictures of his house with a tree fallen over it on the social media. Some of them even invited him to stay at their homes. Rejith, who is an ardent believer in God, sees the caring hands of Lord Almighty in this incident as well. "Had that jackfruit tree fallen right in the centre of the mud tiled roof, my old house would have been completely destroyed. The tree fell over the extended work area of the kitchen, as if an invisible hand had saved me. Some part of the roof and were destroyed. Cracks too have appeared on the old wall. I have no complaints to anyone. The tree has been removed now and the repair of the house would be completed soon. By the grace of God, nothing horrible had happened. I thank everyone who enquired about me," wrote Rejith Kumar.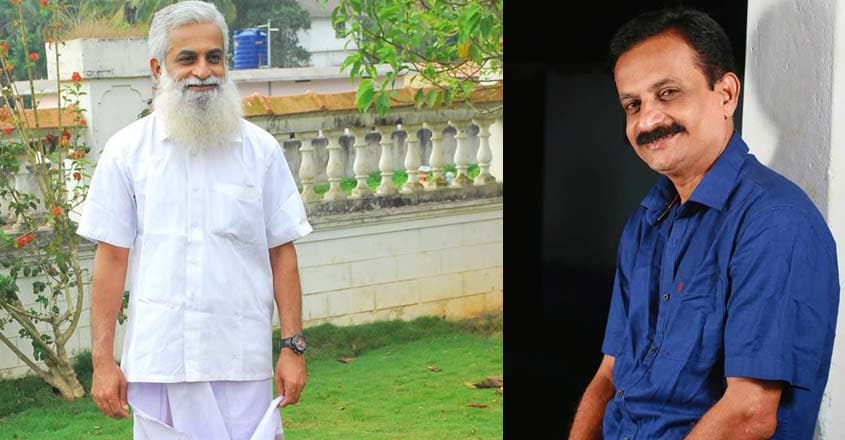 House of memories
"I have amazing memories about this house. My mother had built it, around 45 years ago. It is filled with beautiful memories from my childhood. That is why I do not want to shift to a new home despite having the means to build a brand new house. After I got the job as a college professor, two extra rooms, with a concrete roof was built in the front. These are the only changes that were made in all these years. I am sure I will not build another house in my life time. I wish to live the rest of my life in this house and die here as well," says the social media star.
Warrior
Rejith lost his father when he was a child. He says his mother had then lived only for him. His mother, who worked as a last grade government employee, had raised him, on a meagre salary that she earned. She was determined to give her son, who excelled in studies, good education. It was his mother's hard work and determination that motivated Rejith to tread the paths of success and growth.
Rejith's beloved mother too passed away in May last year. He admits he has to fulfil a wish that his mother had asked him before she died. "I need to buy a new car. A Santro car that I bought around 15 years ago is in fact my second home. My life has been a continuous journey. I used to drive in that car from Thiruvananthapuram to Kasaragod. Now, that car has been showing signs of age. My mother was upset seeing me struggle with the old car. Before dying, she handed over some money that she saved from her pension and asked me to book a new car. But, I didn't care to do that. Now, I must buy a new, bigger car just like my mother had wished," says Rejith.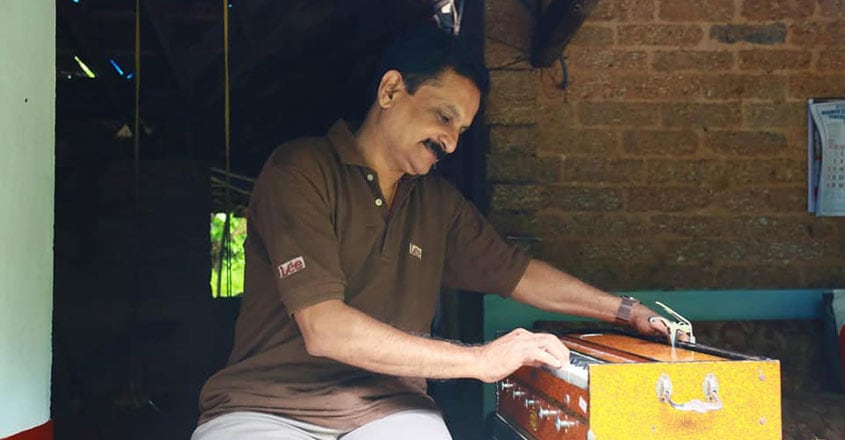 Life during Corona
Rejith Kumar has been in self-quarantine in his house, for the last two months, due to the lockdown. He says he spends most of his time reading and writing. "I reread some of the books that I have written, during this time. I am in constant touch with those who love me, through the social media. Besides, I am actively helping children who require aid in their studies and education. I do all these using my own hard earned money and do not receive any donations. There are lots of people who struggle hard during times like these. I pray that everything gets back to normal soon," Rejith Kumar signs off.