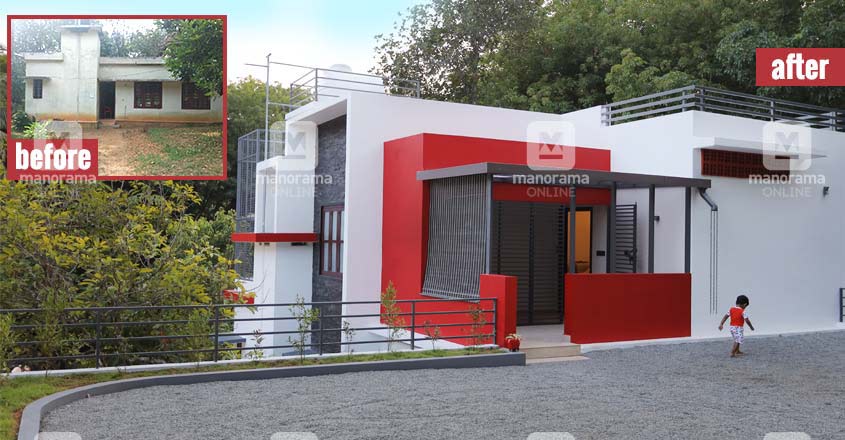 Bennet Mathew's recently renovated house at Pathanapuram, Kerala, quite easily catches one's attention. Earlier, the house had stood a few feet below the level of the road. This blocked the flow of the wind and the interiors were darker without adequate supply of natural light. Besides, space constraints made interiors uncomfortable. The family then decided to renovate the house including all the modern facilities in it. And they wanted it on a reasonable budget too.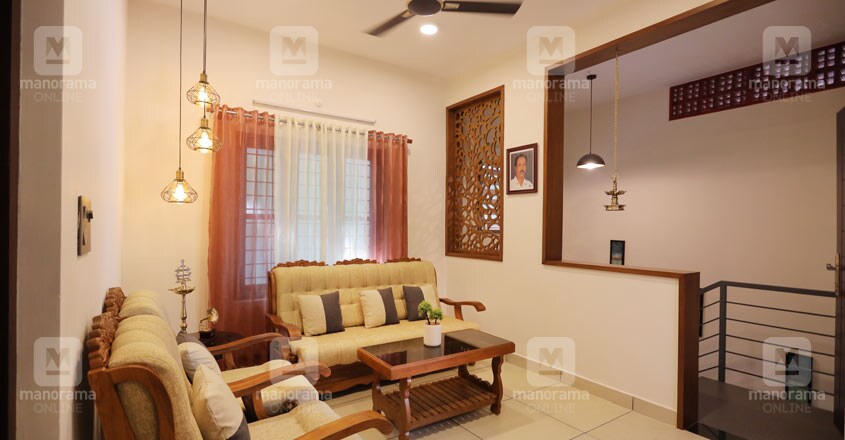 An additional floor was built above the existing structure to bring the house to the level of the road. Now, one has to climb down from the first floor to reach the other areas of the house. The box style designs and the eye-catching red and white combination make the elevation interesting and beautiful.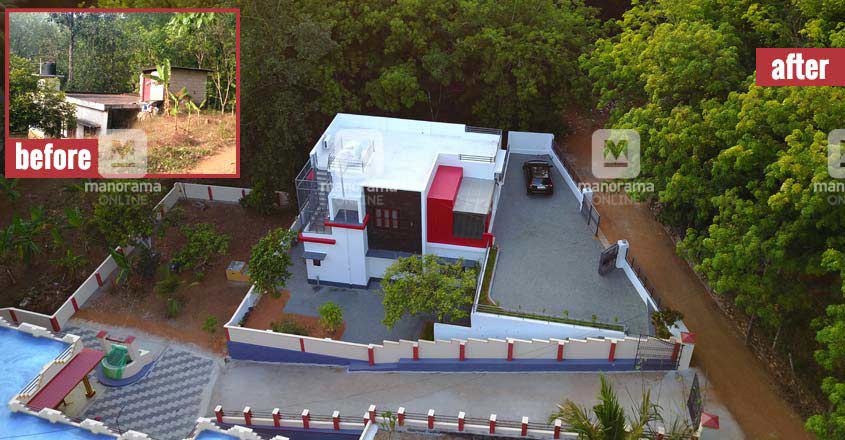 A sit-out, formal and family living areas and a bedroom are arranged in the newly built upper floor. From here, one could climb down to the rest of the house.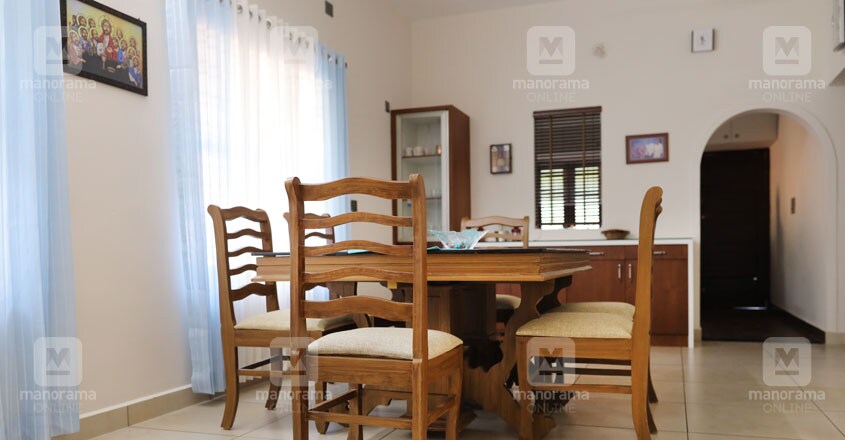 The old rooms that were congested are now vast and open. A dining area, kitchen, two bedrooms and bathroom are arranged on the ground floor. The old flooring got replaced with stylish vitrified tiles. Meanwhile, black granite is paved on the steps of the stairway. The old wiring has been replaced with a new system to ensure safety.
The kitchen got refurbished with cabinets built in plywood and PU coating. An adjacent work area and a store room complete the kitchen area.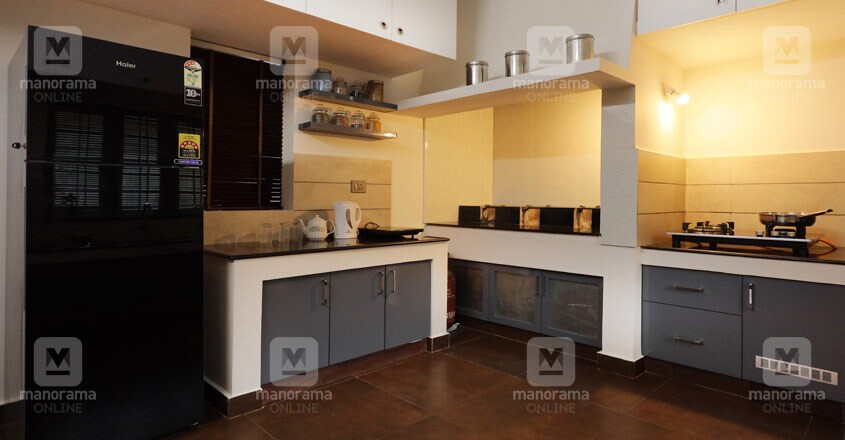 The ground floor, which was usually dark and had limited air circulation, was renovated by installing a show wall made of hurudees block and toughened glass, on the outer wall. Apart from acting as a design feature this ensures excellent cross ventilation.
The splendid house, including the furnishing and the boundary wall, was renovated on a reasonable budget of Rs 29 lakh.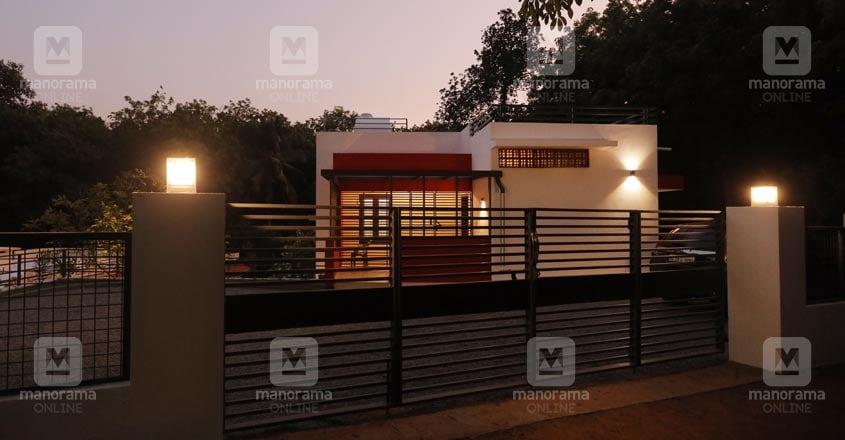 Among the multiple factors that helped in keeping a check on the expenses, limiting the use of timber played a vital role. The old furniture, with a touch of polish, has been reused. The boundary wall is built by reducing the brick structure; instead GI tubes are installed in the upper part. Granite is not paved on the floor in the sit-out and on the steps of the stairway. Black tiles, that are less expensive, are used here. The handrails of the stairway do not feature timber but GI tubes.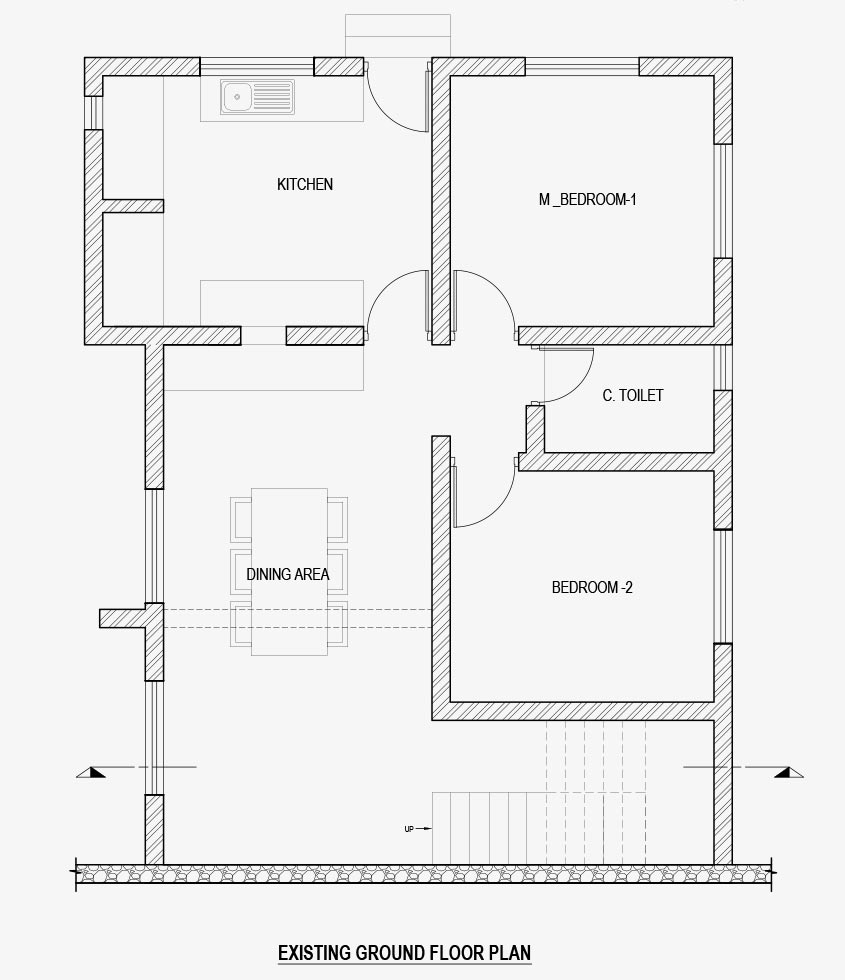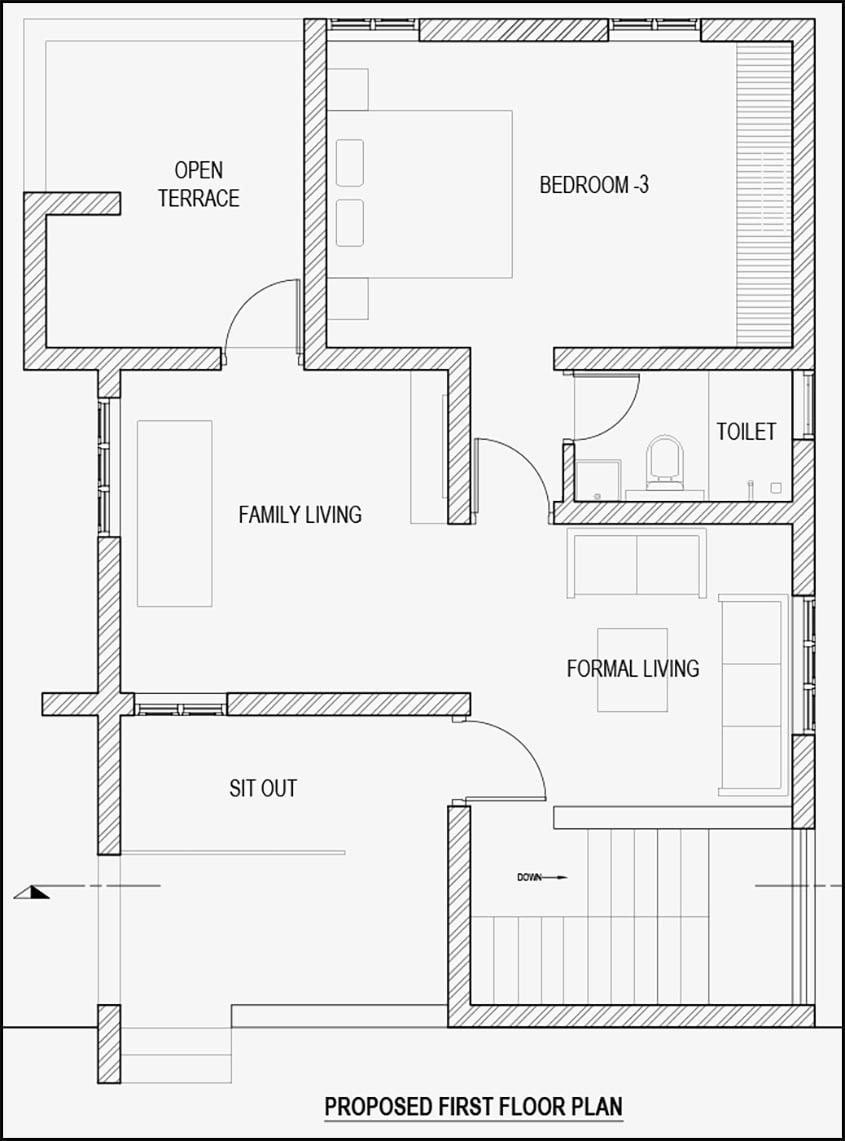 Project Facts
Location – Pathanapuram, Pathanamthitta
Area – 1820 SFT
Owner – Bennet Mathew and Namitha
Total Cost – Rs 29 lakh
Designers – Unnikrishnan S, Rijo Varghese, Anil Prasad
Better Design Studio, Adoor
Mob – 9207248450, 9744663654