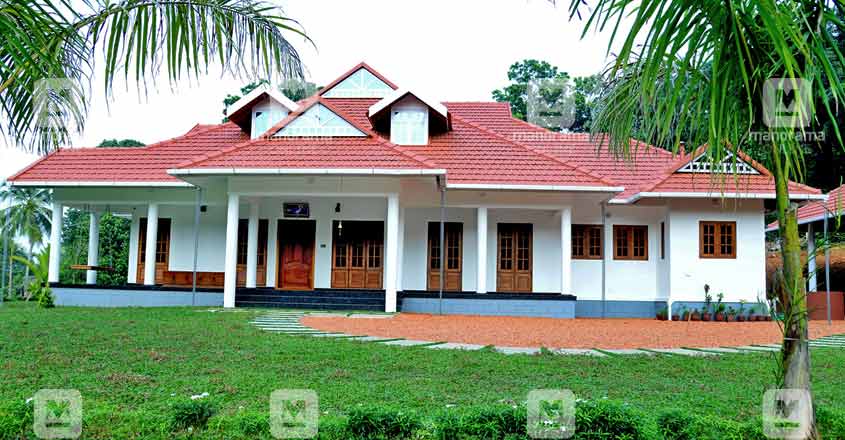 Manikkal Sibi and his wife Jency who are settled in Kuwait had always dreamed to own a traditional house that exudes the magnificent charm of Kerala architecture. Though both are natives of Idukki, they built their brand new house on the plot that they had purchased, years ago, in Thambalakad, Kanjirapally, Kerala.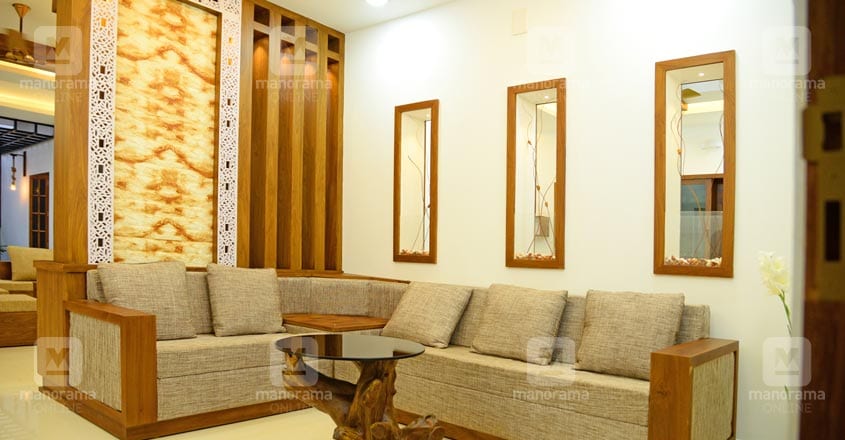 The couple confesses that they were often smitten by the traditional designs and amazing facilities of many houses in the state, while they were planning to build their own house. They were particularly drawn towards traditional features like mud tiled roof and long verandahs. Engineer Sreekant Pangapad deserves credit for designing the perfect abode by catering to the dreams and aspirations of the family members.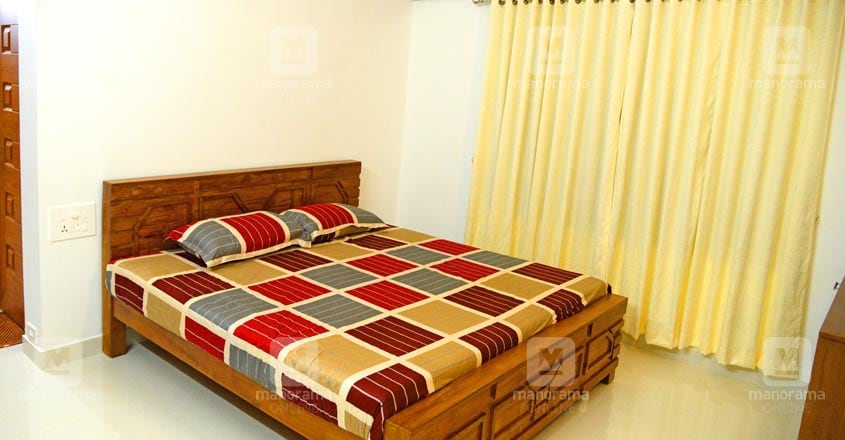 The uneven plot was levelled before the construction began. The grand abode, designed in 2200 sq ft area, has a car porch, sit-out, formal and family living areas, dining space, kitchen and three bedrooms.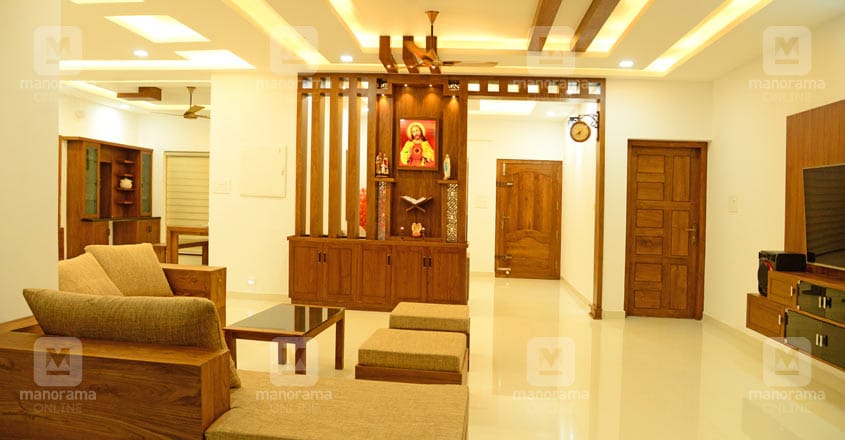 The beautiful courtyards that bring in a slice of nature are the highlights of the interiors. The interior spaces are smartly designed to provide privacy to the bedrooms. The well-lit interiors look incredibly vast and spacious as well.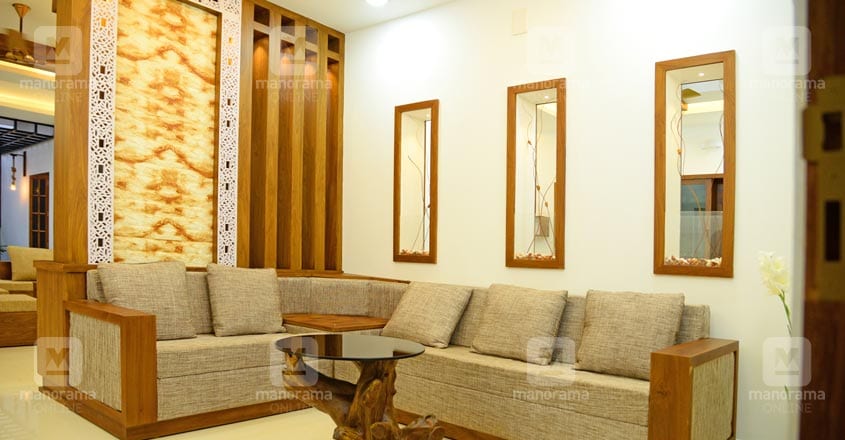 The long verandah and the stylish sit-out are the perfect blend of the traditional and the modern architectural features. Meanwhile, the car porch which is built at the end of the verandah doesn't take up much space. Traditional mud tiles are paved on the truss work roof. The aesthetically designed landscaping is truly spectacular even as the beautiful lawns retain the natural slopes.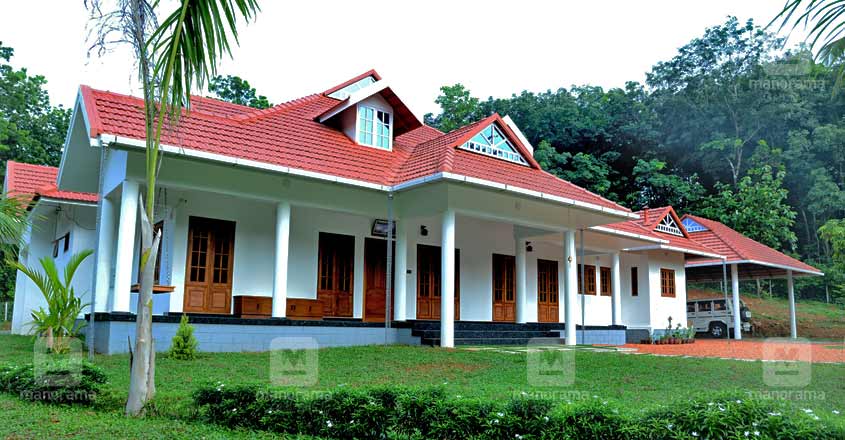 This house which celebrates the traditional architecture while boasting of modern facilities has now become the talk of the town. Sibi and Jency say that they feel the pride and joy when their friends and relatives admire them for building such a fabulous home.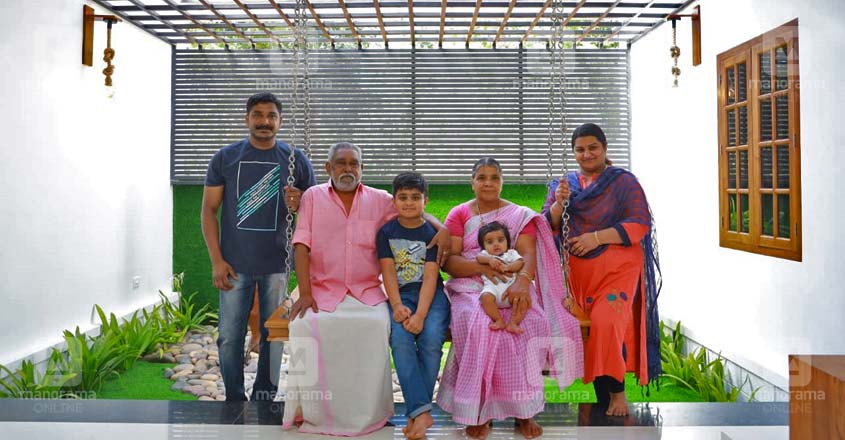 Project Facts
Location – Thambalakkad, Kanjirappilly
Area – 2200 SFT
Owner – Sibi and Jency
Design – Srikant Pangapad
PG Group Designs, Kanjirappilly
Mob – 9447114080
Email – pggroupdesigns@gmail.com