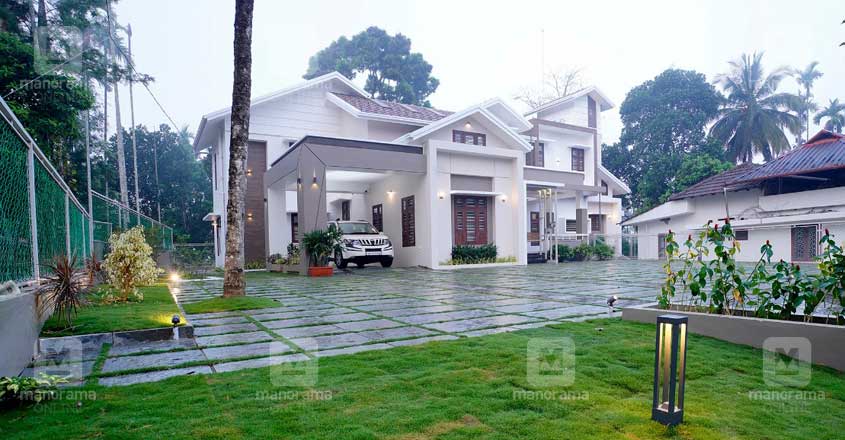 Jobin and his family were thrilled to build their brand new house at Meenangadi in Wayanad district where lush greenery and misty mornings offer the perfect setting. The expatriate has decided to build his house close to his ancestral home. The structure is built by leaving lots of space in the front to design the perfect landscape that compliments the exteriors. Natural stones that allow the rain water to seep into the earth are paved here. Interestingly, there aren't huge compound walls around the plot that block the view of this mesmerizing house. Wire mesh has been installed above a short wall so that the majestic beauty of the exteriors could be enjoyed in all its glory.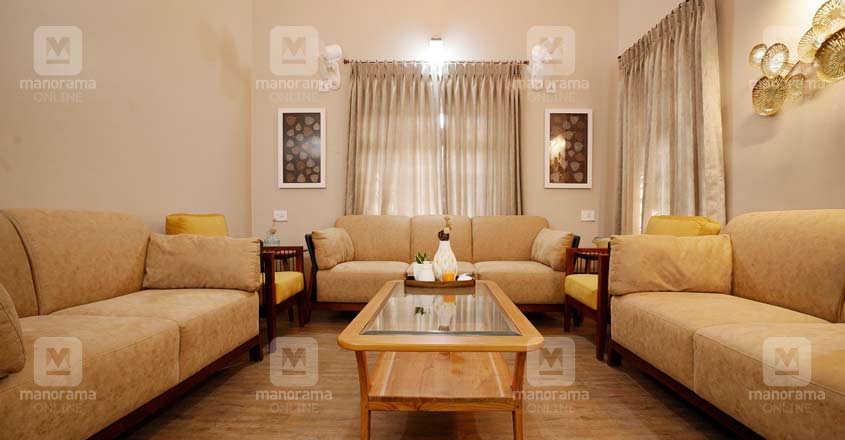 The charm of the sloped roofs is the highlight of the exteriors. Concrete roofing tiles are paved on the roof. The amazing abode that sprawls over 3000 sq ft area has a car porch, sit-out, formal and family living areas, dining space, four bedrooms, and kitchen with a work area, an upper living area and a balcony.
Lots of windows are installed to beckon beautiful nature into the house. Vitrified tiles are paved on the floor. The plywood and teak furnishing is classy and adds oodles of charm to the spaces.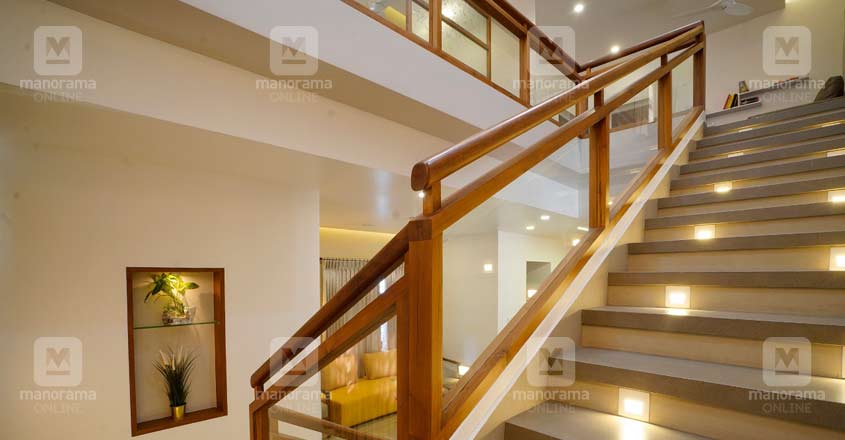 Elegant furniture in fabric finish adorns the formal living area. Stylish panelling and exclusive curios add a chic and refined look to the spaces. The formal living and the dining space are designed in the open style which makes them look incredibly spacious.
The hand railings of the stairway feature the classic combination of wood and glass. The highlighter lamps on the steps of the stairway look interesting.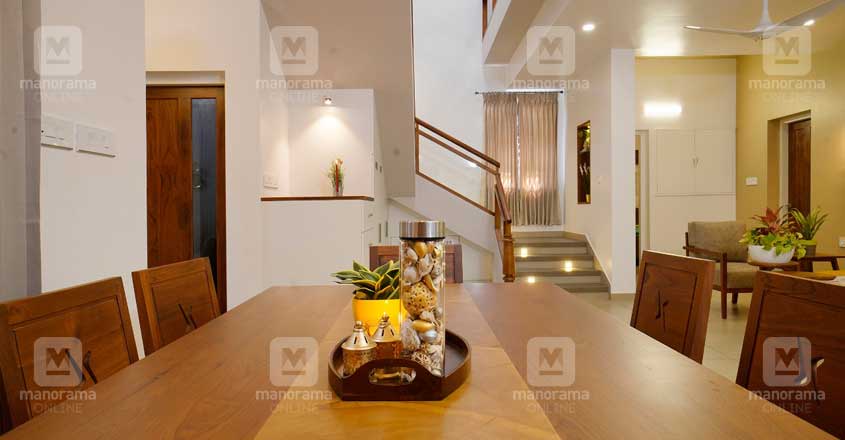 The kitchen is furnished in multi-wood and acrylic finish. Meanwhile, granite is paved on the counter top. Washing machine and oven have been arranged as in – built facilities to save space. An adjacent work area and a store room complete the kitchen area.
The bedrooms are designed in unique themes. Headboards decorated with attractive wall papers are eye-catching features in two bedrooms. The bath-attached bedrooms have wardrobes and separate dressing spaces as well. The gypsum false ceiling and beautiful lighting elevate the elegance of the bedrooms.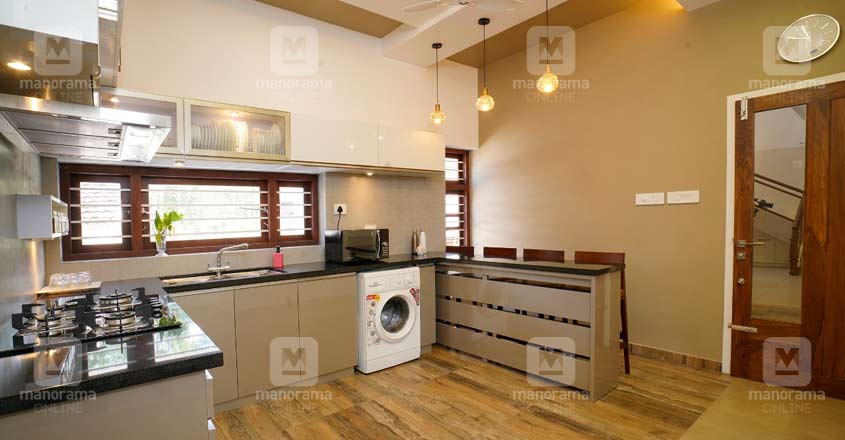 The house looks as enchanting as in a fairy tale when the silhouette of it is seen through the fog in the twilight. Meanwhile, a blanket of mist covers this splendid abode in the mornings. The family says they enjoy every moment in their new house, in the company of mesmerizing nature.
Project Facts
Location – Meenangadi, Wayanad
Area – 3000 SFT
Owner – Jobin
Designer – Shameer Babu
Shameer Associates
Mob – 7510600504
Year of completion – 2020 March
Picture courtesy – Ajeeb Komachy