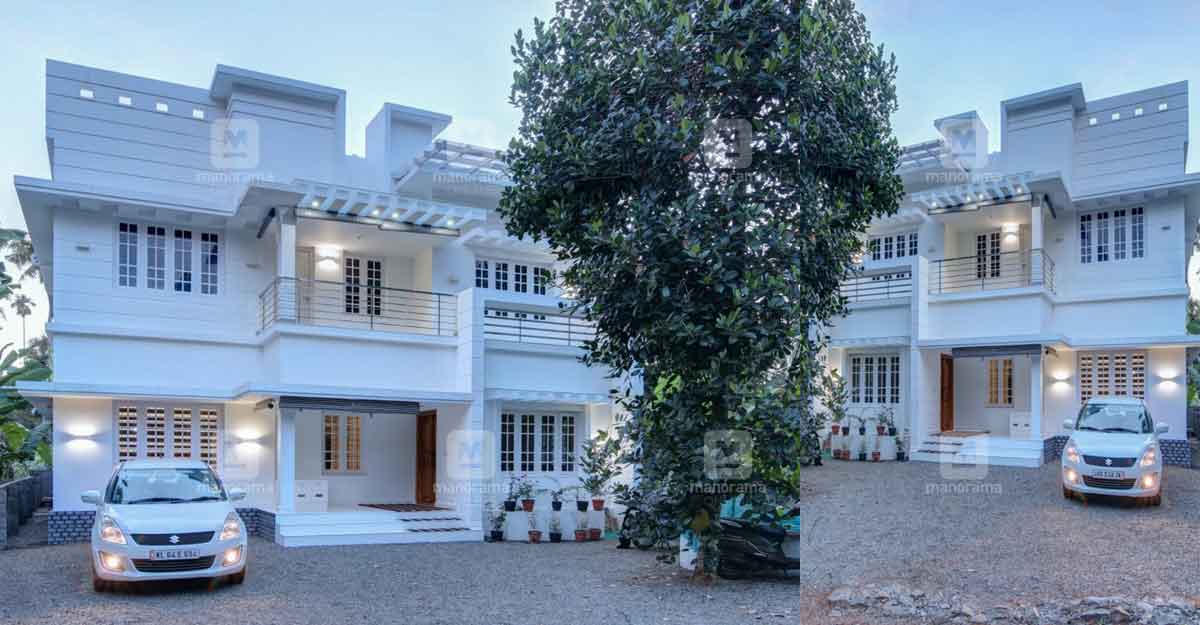 Simplicity of design, stress on white shades and box type elevation are the highlights of this house at Kuttikkad near Chalakudy in Thrissur district of Kerala. Moreover, all the facilities were designed only according to the needs of the owners. This enabled completion of the entire works within the budget.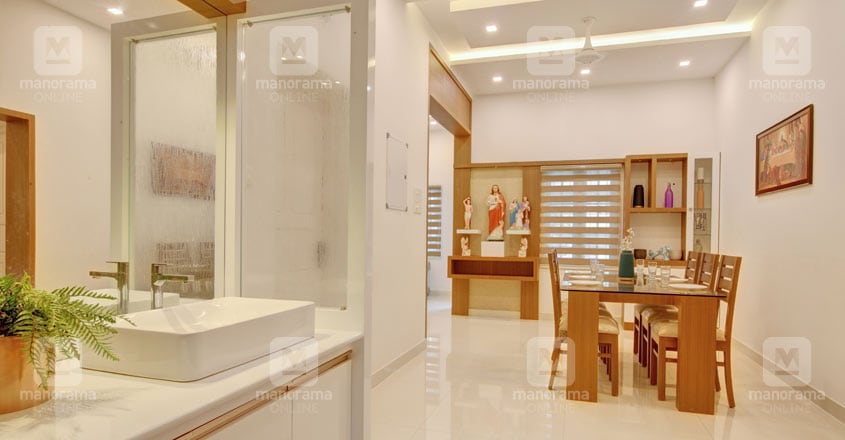 Even though the white colour dominates the interiors, wood panelling, ceiling works and light fittings have made the spaces elegant.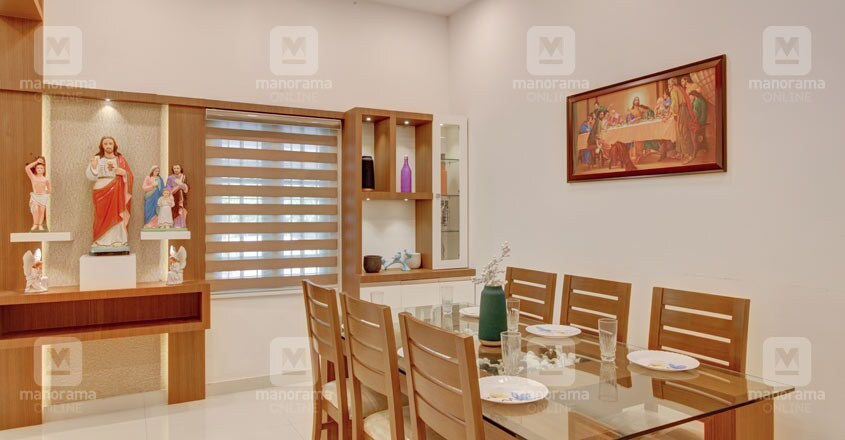 In fact, every space in the house exudes charm and each section blends seamlessly with one another.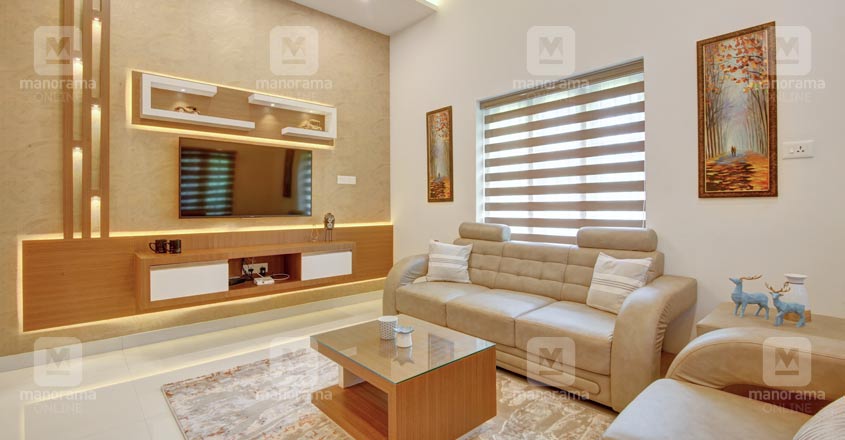 In the dining area, a small crockery unit and a prayer unit have been arranged on the wall. The wash counter too is near the dining space. Sufficient light and air circulation are available here.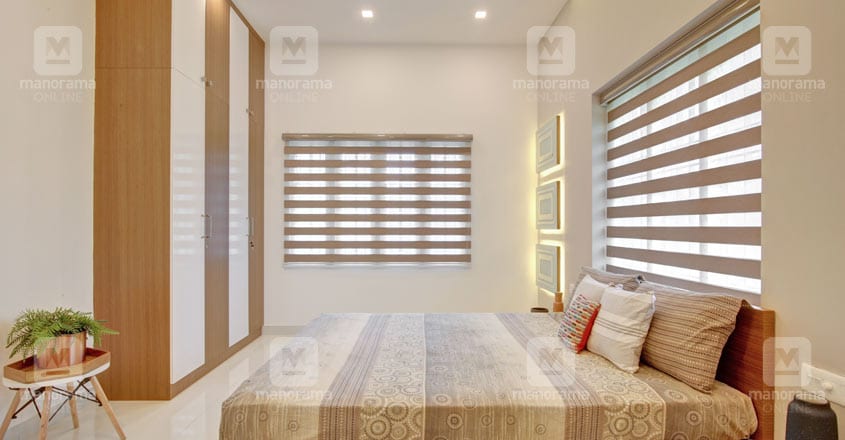 In the bedrooms also the simple design is evident. With wide windows, there is good illumination and flow of air in these areas. A pleasant feature of the bedrooms is matching bedrest and ceiling patterns.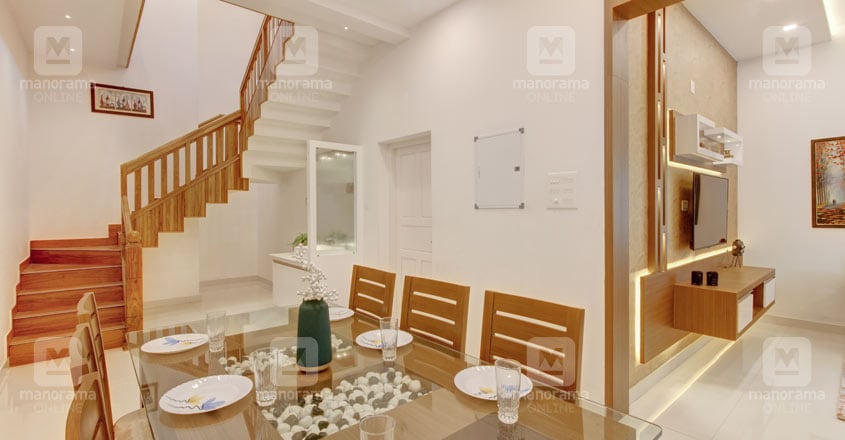 The spacious kitchen is C-shaped and granite top is used on the counter. Meanwhile, the PVC shutters have been given a PU coating.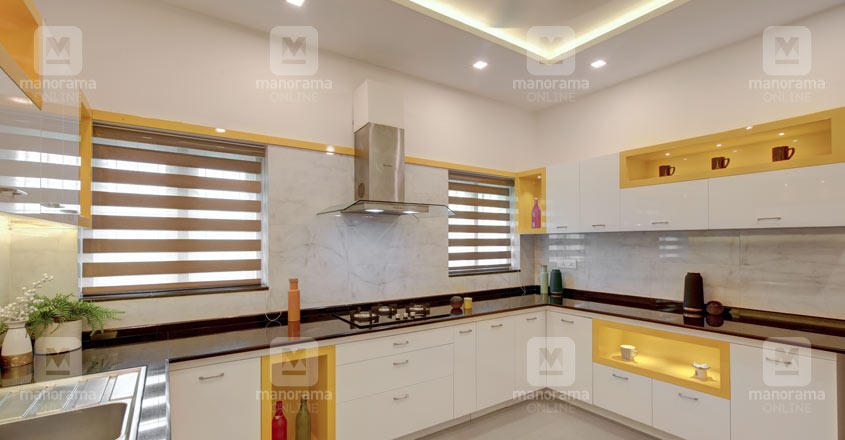 Entire works, including furnishings, were done by Woodnest Interiors, Chalakudy for Rs 45 lakh.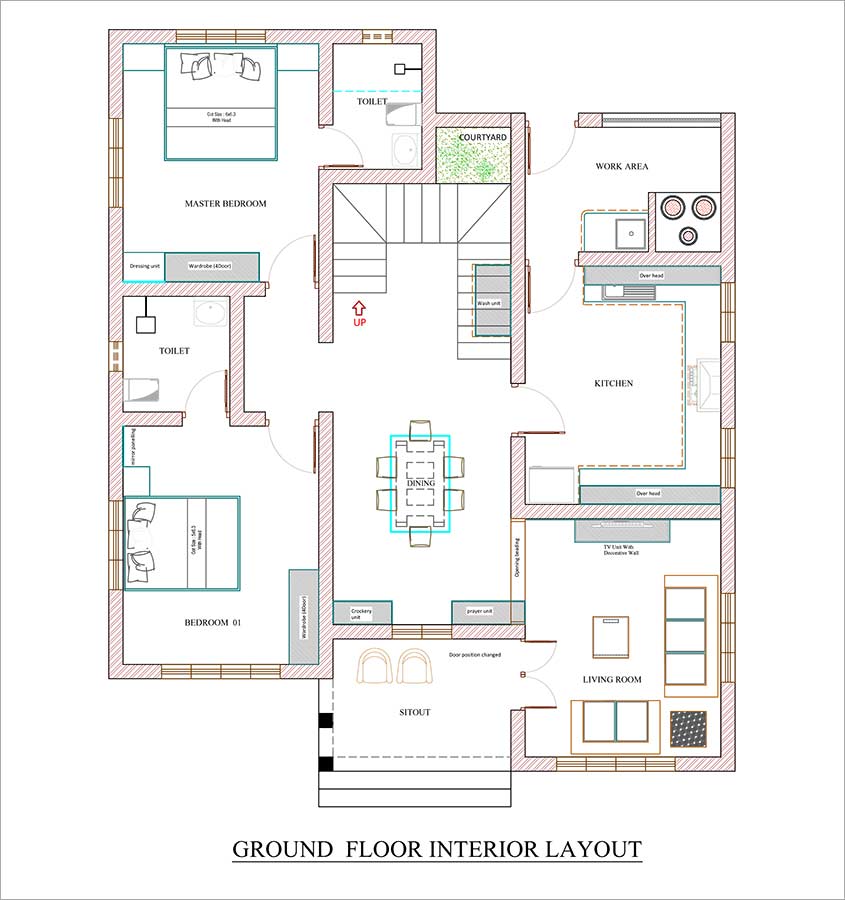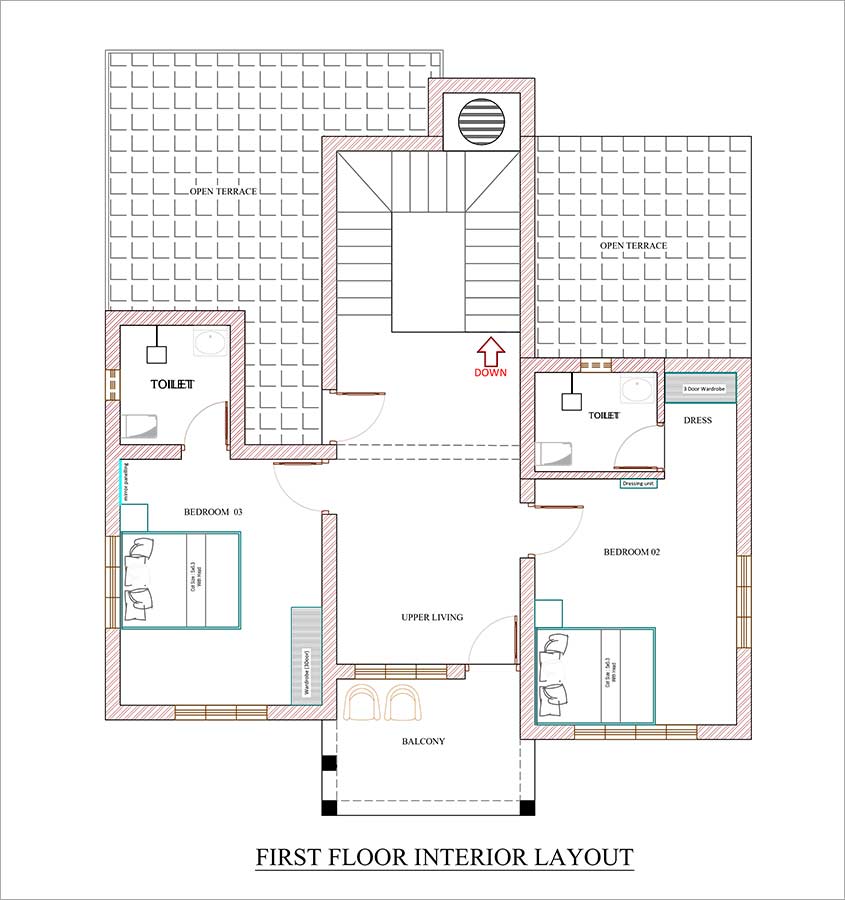 Project facts
Location - Kuttikkad, Chalakudy
Plot - 8 cents
Area - 2,200 square feet
Owners - Robin and Roy
Design - Woodnest Interiors, Chalakudy
Phone: 7025936666