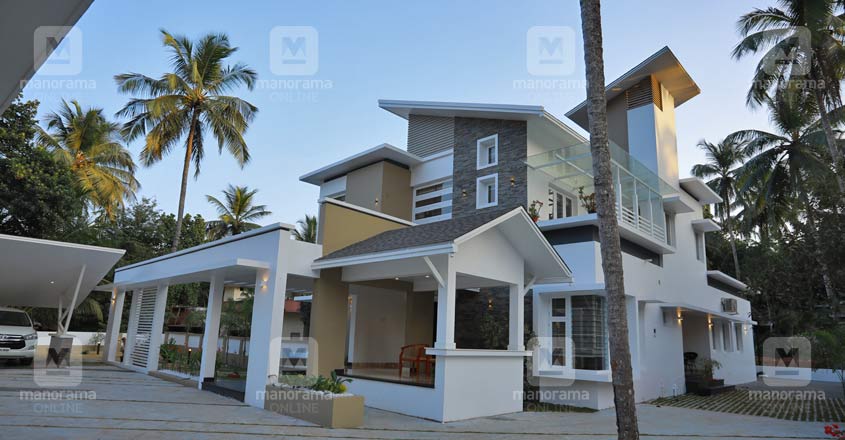 Building a spacious house on a 20 cents plot that didn't have a proper structure was indeed a challenge for Mujeeb, a native of Perinthalmanna in Kerala. However, in an interesting twist, this was turned into their advantage through smart designs and exceptional planning.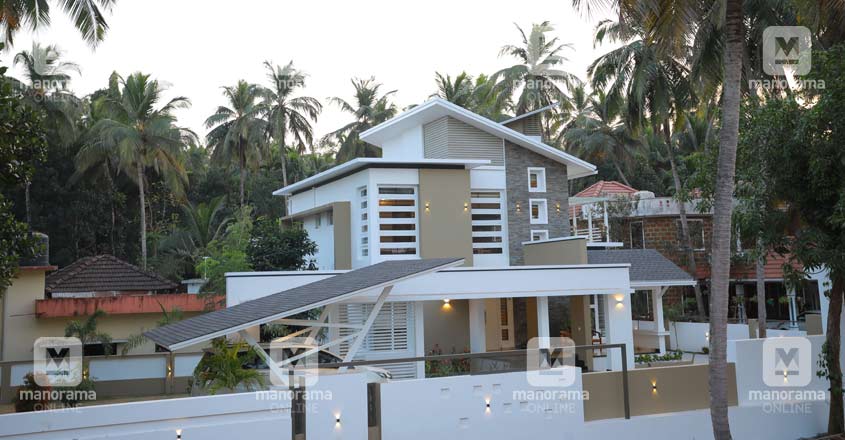 Slanting roofs in multiple levels make the house look huge from the outside. Shingles paved on the roofs add a chic look. The car porch, meanwhile, is built separately from the structure by paving shingles on GI truss roof. The detached show wall beside the porch is the highlight of the exteriors.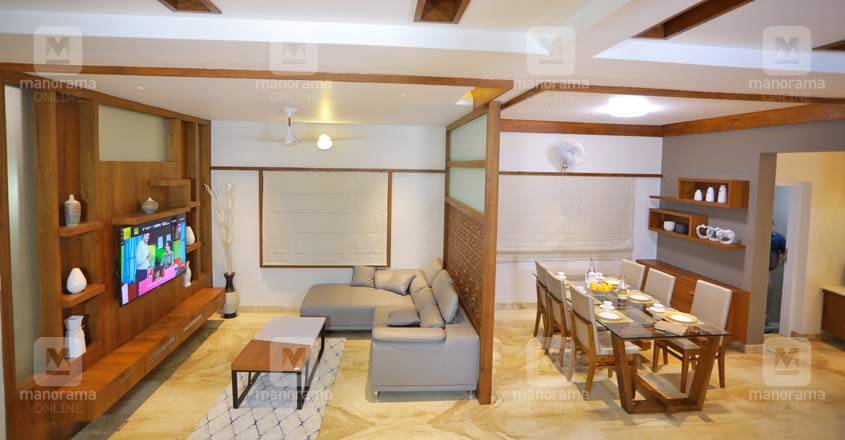 Designed in 3000 sq ft, the stylish house has a car porch, sit-out, living space, dining area, four bedrooms, kitchen with a work area, balcony and an open terrace.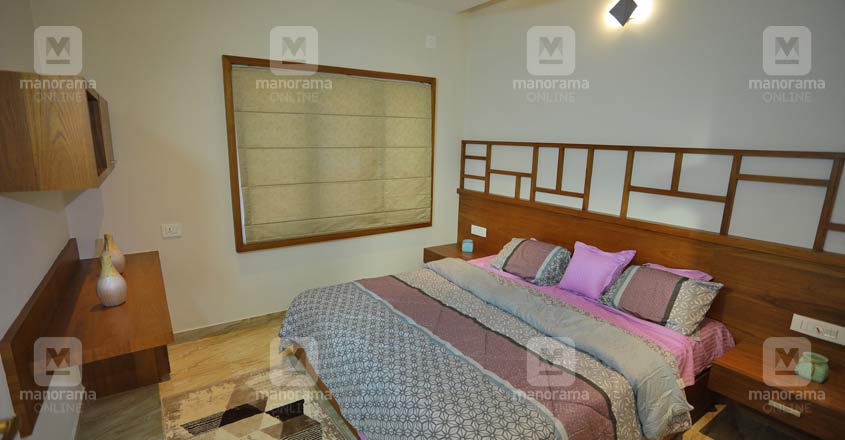 The living and the dining areas are part of the spacious hall. This feature plays a vital role in making the interiors feel extremely vaster and airy. A semi-partition has been installed here to ensure privacy.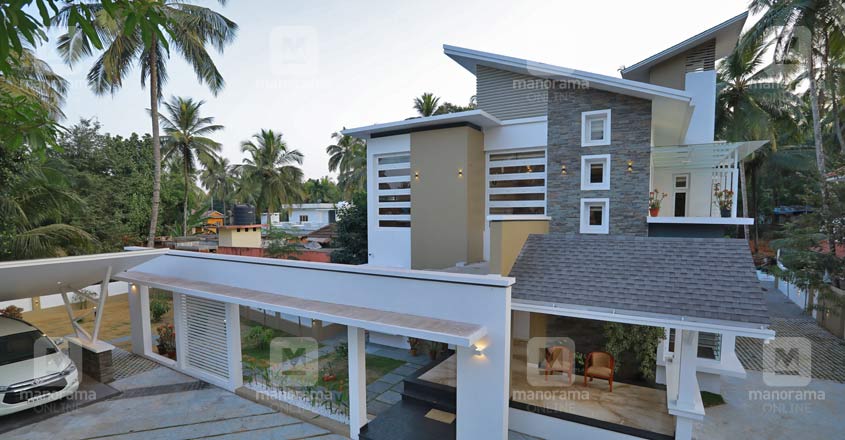 The interiors are furnished in the classy wood and plywood finish. Exquisite Italian marbles are used for flooring which lends a regal charm to the interiors.
The stairway features the elegant combination of wood and glass finish. Doors are installed beneath the stairway through which one could get to the patio. There is a spacious living area in the upper storey as well.
There are two bedrooms each in both the floors. The bath-attached bedrooms have in built wardrobes for storage and separate dressing spaces as well. The head side wall panelling in the master bedroom is the most attractive feature here. Meanwhile, a wall each is highlighted in beautiful hues in the rest of the bedrooms.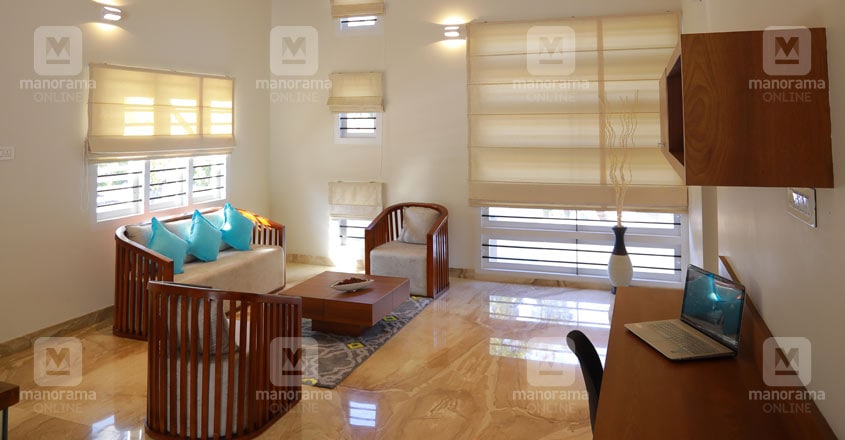 The kitchen cabinets are built in marine plywood and glass finish. The counter top has been paved with granite.
Excellent space distribution and incredible facilities make this wonderful abode an absolute winner.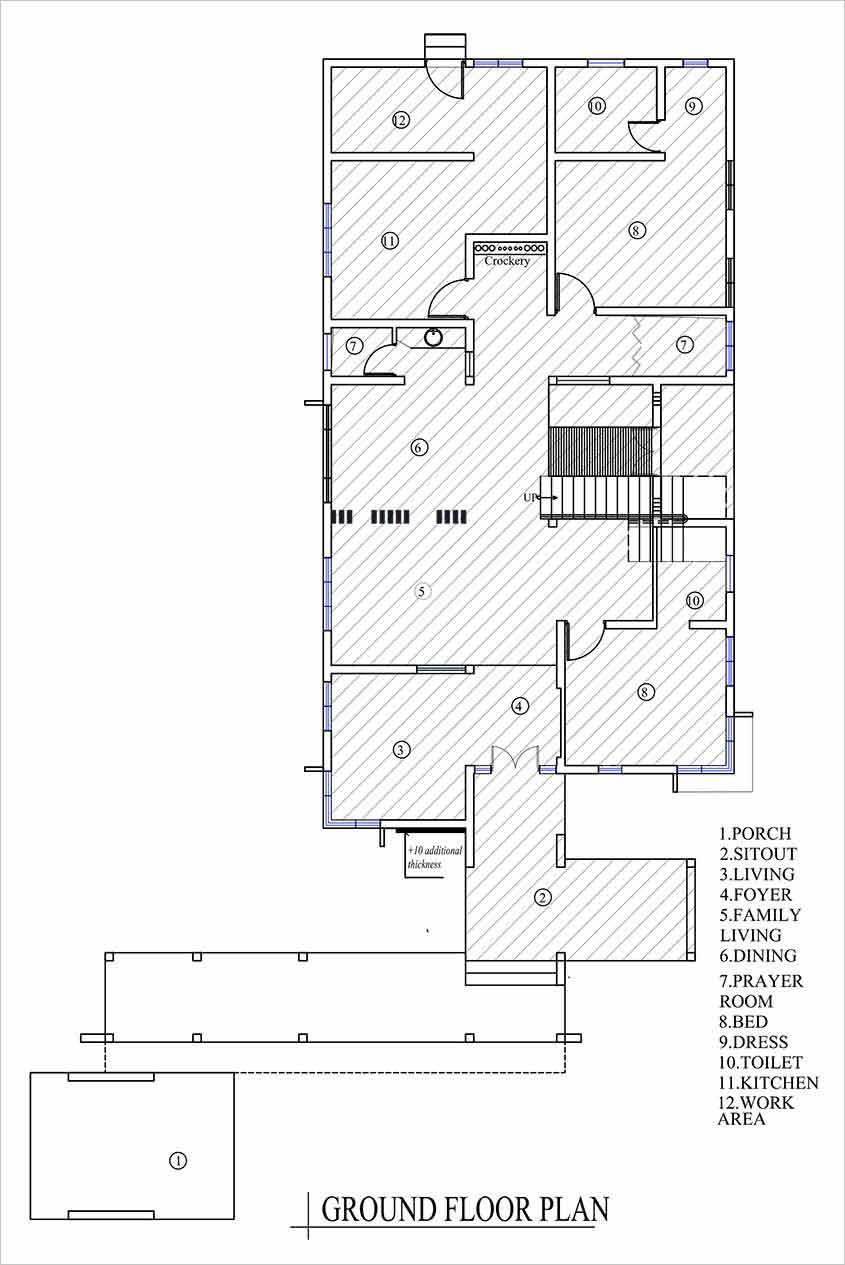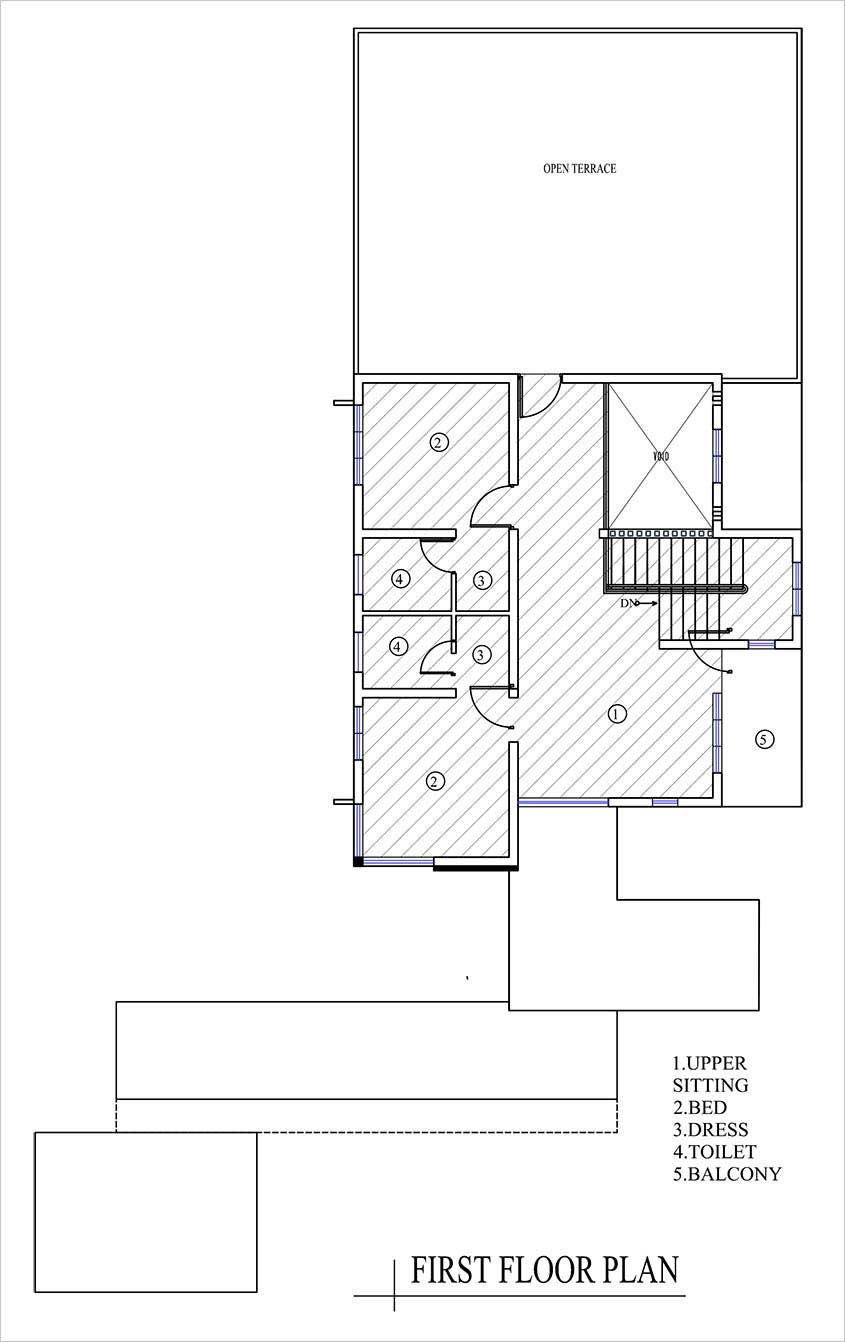 Project Facts
Location – Cherukara, Perinthalmanna
Plot – 20 cents
Area – 3000 SFT
Owner – Mujeeb
Designer – Muhammed Muneer
Nufail – Muneer Associates, Calicut
Mob – 98472 49528
Completion year - 2020