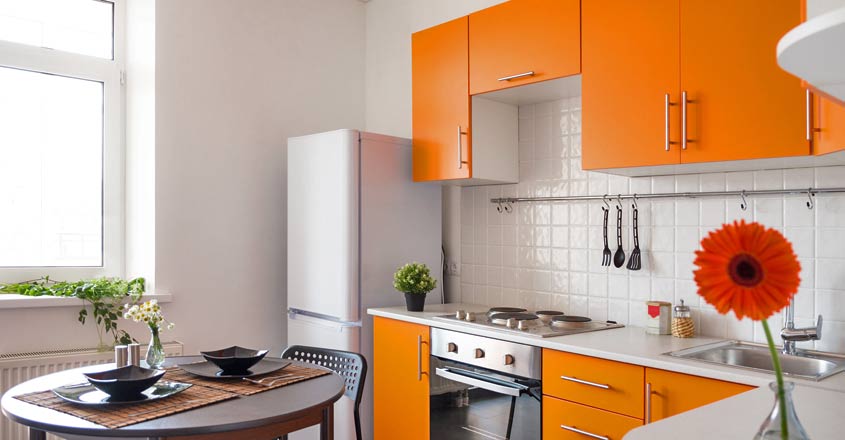 In the olden days, kitchen in a house was merely a place to cook food and didn't enjoy much significance in the house at all. However, times have changed, so have the kitchens and their style. People have begun designing kitchens with as much importance as furnishing the living areas.
The modern kitchens have undergone a dream-like transformation making them one of the most stylish spots in the house. The modular kitchens have created a revolution in the designing and furnishing of the kitchens. Besides, various kinds of storage facilities, the modular kitchen is equipped with sink, hood and hobs. Their cost depends upon the materials with which they are furnished. Aluminium modular kitchens are the real stars these days and have overtaken the traditional timber furnished kitchens.
Kitchens furnished with aluminium composite panels really add a classy look to the interiors. They are economically viable in the longer run as well. One of the most amazing advantages is that one can have their kitchens furnished in personalized designs and patterns.
Besides, these furnishings or panels could be easily transferred when you shift houses. They do not trap moisture and termites do not attack kitchens designed in aluminium composite panels. The aluminium kitchens are designed by utilizing space to the maximum. From the L-shaped kitchens that easily overcome space constraints and the U-shaped kitchens that look spacious to the trendy island kitchen, everything could be easily furnished using the aluminium composite panels.
Aluminium kitchen can easily fix problems like mismatched frames or unfitting shelf doors that are commonly seen in kitchens that are furnished in timber. Moreover, aluminium kitchen could be effortlessly installed in houses whose construction is already completed. There is no need to reserve separate slabs for an aluminium kitchen. Instead, just the kitchen space needs to be left vacant. High quality granite paved counter tops too could be arranged in such kitchens. More than the personalized designs and features, kitchens furnished using aluminium composite panels are extremely budget friendly, durable.