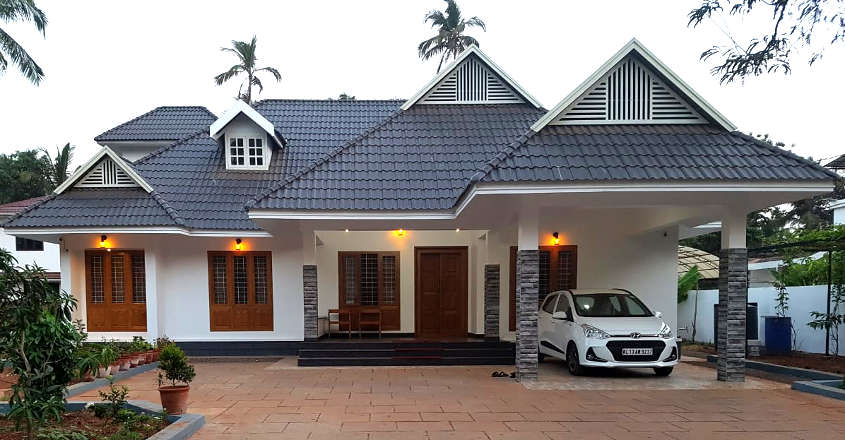 Most Keralites spent significant amount money for furnishing the houses that are constructed on a medium to higher budget. There are people who are even willing to shell out more money for furnishing than for building the structure. However, you could save a decent amount of money if you are aware about some amazing trends in the interior designing sector.
Colour highlight – Highlighting a wall with attractive hues is a trend that is seen in most modern houses. The colour highlights should match the general theme of the house.
Jali works – More than its chic look, the jail works is a smart design feature that fills the interiors with natural light and air. The jail works are designed and installed at specific spots in the house to increase its utility. They could be used as partitions that separate the spaces in the house. Jali works are usually installed as semi partitions that separate living and dining areas or the kitchen and the dining hall. Partitions that feature beautiful jail works ensure enough privacy without completely blocking the view.
Wall art – These are extremely classy and plays a vital role in granting an elegant look to a house. However, the wall arts should perfectly complement the general theme of the house. In case you prefer paintings, their size, shape of the frame and colors should be considered while deciding the spot. Building niches to exhibit art works too have become popular.
Indoor plants and pebbles – The indoor plants add a hint of pleasant greenery to the interiors. They are mostly placed in the courtyards or in the corners of the rooms. Balconies too are decorated with beautiful indoor plants. The mesmerizing beauty of the indoor plants could be enjoyed from all the corners of the house if glass walls or glass features are installed. Meanwhile, the round and shiny pebbles are usually paved on the courtyard or beneath the stairway. They are also used to project the stylish features of the designer wash area. Indoor plants and the pebbles are amazing things that could fill the interiors with positive vibes.
Cushions and rugs – Cushions can really add a classy vibe to the interior spaces. Not just the formal and family living areas, but stylish cushions have now found place in the bedrooms as well. The color and design of the cushions should match the theme of the interiors. Besides, cushions in contrast colours too would add oodles of charm to the house. Rugs that feature intricate design works are much in demand. Jute and cotton rugs that have beautiful floral prints are the latest trend. Meanwhile, there are takers for the traditional rugs as well.